How do you ensure Eon promise delivery when asbestos stops work?
Eon: Domestic Install Framework
Thousands of home gas boiler installs across the UK bring unique challenges. On many occasions the removal and isolation of the old boilers had been completed. Asbestos identified at this stage has its own unique problems, how do we remove the asbestos to safely fit the new boilers and ensure our promise of same day heating and hot water is delivered. Oracle delivered our promise by ensuring we had priority for same day site visits and never letting us down. Thanks Oracle, please keep up the hard work.
Darren Richards – Group Maintenance & Installation Director
Communication: all the way to the end client.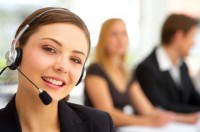 Eon were in a busy project environment with boiler installs being confirmed every few hours. Although initial survey work had been completed much of the required install data could not be collated until the older installations had been removed and the integral building materials were exposed. In situ asbestos materials were being reported and engineers were unable to complete installs until asbestos materials were removed or made safe.
Eon needed a strategic partner who would be able to liaise with on site engineers and be able to respond efficiently at a moment's notice to calls from across the UK. This was going to need accurate communication from management level right the way through to on site engineers and of course the end client to ensure project delivery.
How we helped?
Setting up a help desk was the easy part. The real challenge to overcome was ensuring adequate labour on time at every site as required. To achieve this we set up a network of preferred contractors who underwent stringent vetting and ongoing auditing to give complete UK coverage.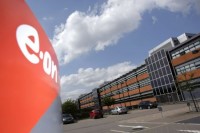 Control of our team was from the Northampton & Manchester offices with all project details being accessed and stored centrally within a client accessible cloud based I.T system. Basically we set up a bespoke Eon team with enough support to manage multiple sites across the UK and ensure delivery was of the highest standard.
The Results
Eon installation engineers can now attend site with a confidence to complete, no matter what they find. They know that where they find asbestos materials which, historically would have meant overnight project delays and potential hidden costs, are found that a simple phone call will deliver the service they need to complete their project on time.

Asbestos Removal – Asbestos Repair – Asbestos Removal Contractor – Asbestos Surveys