Oracle undertake an emergency asbestos removal project
How Oracle undertook an emergency asbestos removal project so that the refurbishment works could be finished safely and on time.
The Site:
A busy major car manufacturers dealership in St Albans, Hertfordshire.
The challenge:
The Volkswagen Group premises in St Albans, Hertfordshire proved to be a very busy project environment. The premises were continually being used by large numbers of customers and employees alike. There was a constant flow of deliveries of new and used vehicles, as well as vehicles being returned for repair and maintenance by waiting customers, the usage of the building seemed constant.  Oracle Solutions had to ensure that our clients' promise to their customer was delivered on time and that we had to do so without causing Volkswagen any loss in business time.
From the first prestart meeting to the final hand over meeting, we ensured project management was top of the agenda. Oracles project manager liaised with Key Building Services and the whole Volkswagen team from start to finish.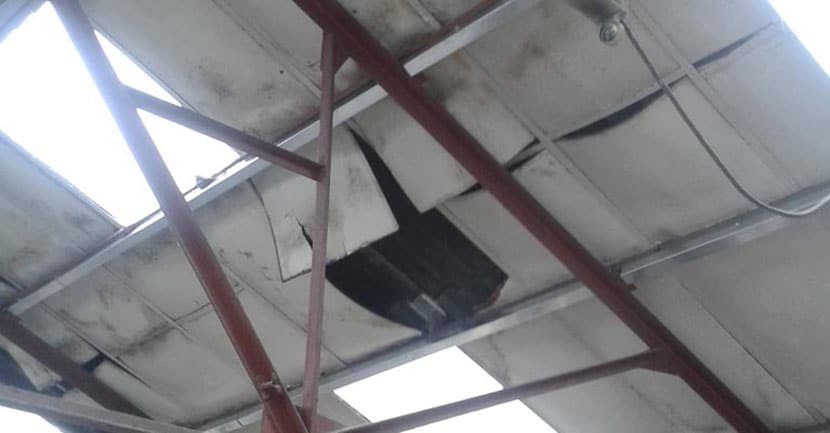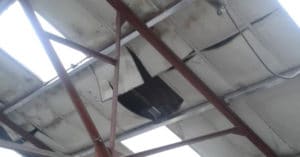 The roof of the main garage area was programmed for repair and in part replacement. Asbestos boards lined the entire underside. How to remove the asbestos was the easy part. When and how quickly this could be done was the real challenge?
After several meetings with the VW management and the mechanic's team, Oracle managed to secure a Saturday and Sunday. However, this wouldn't allow us much time to complete this type of work as the asbestos removal was a 6-day project at best.
What did we do: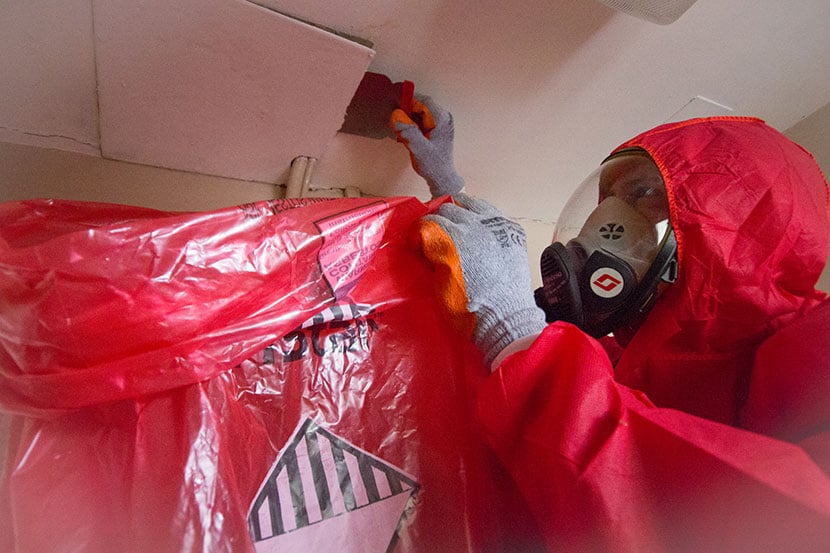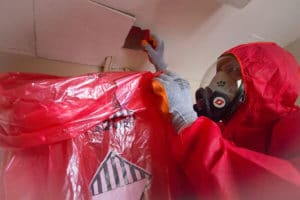 The roofing works were able to be completed while the garage remained operational but to remove the asbestos we needed to empty the building. With VW onboard they cleared deliveries for a Friday afternoon. We doubled the size of our team and came up with a shift system to work 24 hours throughout the weekend.
The result:
Oracle closely project managed the works and after 5 twelve hour shifts, the project was completed ahead of the hand over meeting with VW and Key Building Services. Needless to say, it was a great meeting. Two other asbestos contractors had told the client that the garage would need to be closed for at least a week or more.
Thanks to a great team effort, we were able to deliver what seemed like the impossible. The outcome was that Oracle helped the Volkswagen Group and Key Building Services deliver their project on time with no fuss.
What our client had to say:
'One of my biggest clients was demanding tight timescales to ensure continuity of their own business. I was ready for the dreaded client meeting where you know you are not going to be able to deliver that promise you made due to unforeseen asbestos issues. Thanks to Oracle that meeting never happened. Oracle delivered their promise which meant I delivered mine.'
Kevin McCarthy – Managing Director – Key Building Services