Case Study: "The Best Asbestos Training They Have Ever Received!"
How Oracle delivered exceptional asbestos training to mechanical and electrical specialists, Linakers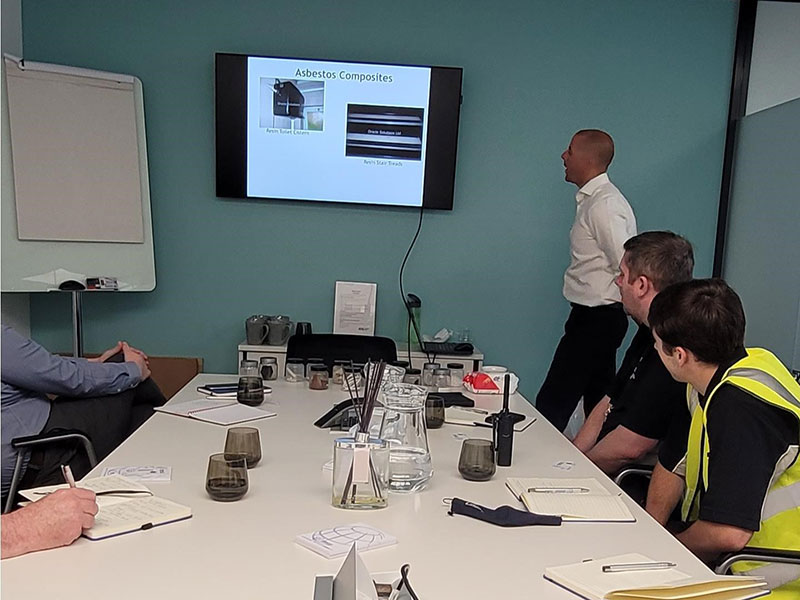 The client:
Linaker are mechanical and electrical specialists and started up in 1993. They are proud to be a privately owned family business and has a diverse range of clients. Their offices are situated in excellent locations such as Bristol, Birmingham, Liverpool, London, and Livingston. They cover the whole of the UK with ease and offer a 24/7 service. Helping all their clients no matter where they are. With the phenomenal knowledge and passion, they have an outstanding list of long-lasting clients.
Client needs:
Due to Linakers constant growth, they required asbestos awareness training and needed it fast. They had to ensure their engineers were fully up to speed and had a full understanding of what they needed to do if they ever came across asbestos.
What did we do:
As soon as they made the call to us we acted on it straight away. As Linaker are mechanical and electrical specialists, we knew they would come across the material sooner rather than later. During conversations with them we arranged for our Technical Director and Commercial Director to go to their new office in Liverpool to hold the training. Showing them examples of asbestos in plastic sealed tubs so they could physically see what it looks like. We followed on showing them images of where asbestos could be found in (which is pretty much anything!) so they have a full understanding and background as to why it was used.
The result:
Well let's see what Jacquie Price from Linaker said:
"We are delighted to partner with Oracle for our asbestos training at all levels.

The event hosted at our new office at Liverpool ONE was a huge success.

The training was  in the words of our delegates 'the best Asbestos training they have ever received'!

For Linaker as a business it's vital that we partner with providers who can support our sites and people needs.

The team are incredibly well organised and can cater for our ever changing business training needs.

Thank you Rianne and the team for your ongoing excellent support and services we look forward to working with you for our growing Onboarding and renewal training needs."

Jacquie Price from Linaker