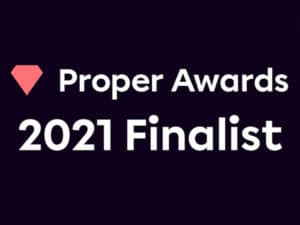 We are renowned for our service and delivery. And now, all our hard work has finally paid off. Due to the overwhelming response, we've received from our clients (new and existing), we have made it into the final for Proper Awards. Not only did we manage to get to the final, but the feedback our clients have given us was 100% Excellent!
Proper Awards recognise the top suppliers within the property industry based on customer feedback. For Oracle Solutions Asbestos Ltd to reach the final and receive the highest rating, it is understandable that we are over the moon!
We are extremely proud of the service we provide, and it is great that our clients recognise this. A massive thank you to all our clients that has helped us get into the final.