Case Study: A course that staff engaged with? Trust us, it happened!
How Oracle delivered asbestos training to a maintenance and refurbishment business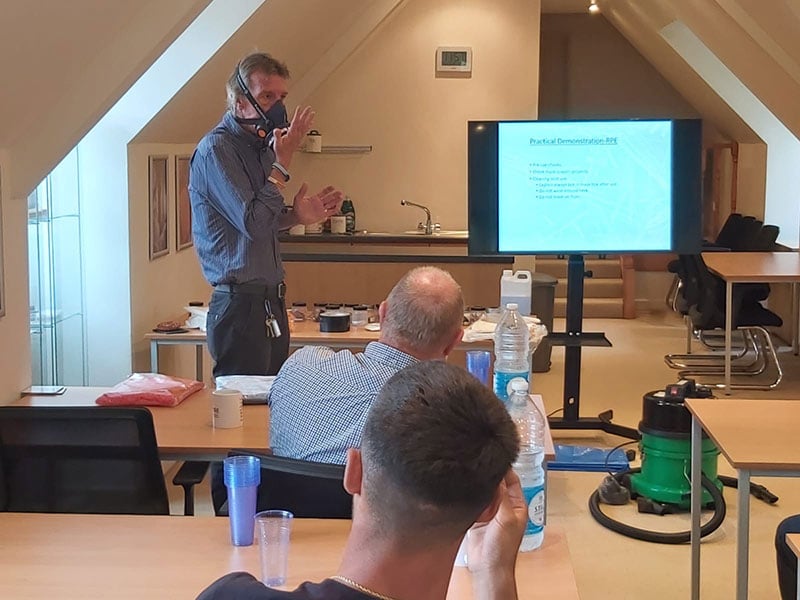 The client:
Our client is a maintenance and refurbishment business dealing with major refurbishment works to landlord maintenance requests. The term "one stop shop" for property maintenance and refurbishment has never been so true! Newly established in 2018, the growth of the business has flourished which has seen the company go from strength to strength.
Client needs:
Due to the industry they are in, the client needed asbestos non-licensed training as soon as possible and came to Oracle for help. As our client offers diverse and integrate services, having this training was vital for their needs, meaning no delays and ensuring their staff had the knowledge and skills required.
What did we do:
Once the client contacted us and we understood their requirements, we acted immediately and organised dates for staff to attend our training suite to prevent any further delays. Our training was carried out by our highly experienced and technically skilled team ensuring our client received the best possible course around!
The result:
Our client was trained within half a day and was extremely impressed with the course we offered. They couldn't believe how informative it was and had this to say:
"Our employees massively enjoyed the non-licensed course. The knowledge the trainer had was outstanding and delivered the course fantastically well! We would highly recommend and would definitely be coming back for more training!"

Your Property Works September 2020