Case Study: Is it a Bird? Is it a Plane? NO! It's Asbestos!
How Oracle carried out a refurbishment survey to an aeroplane.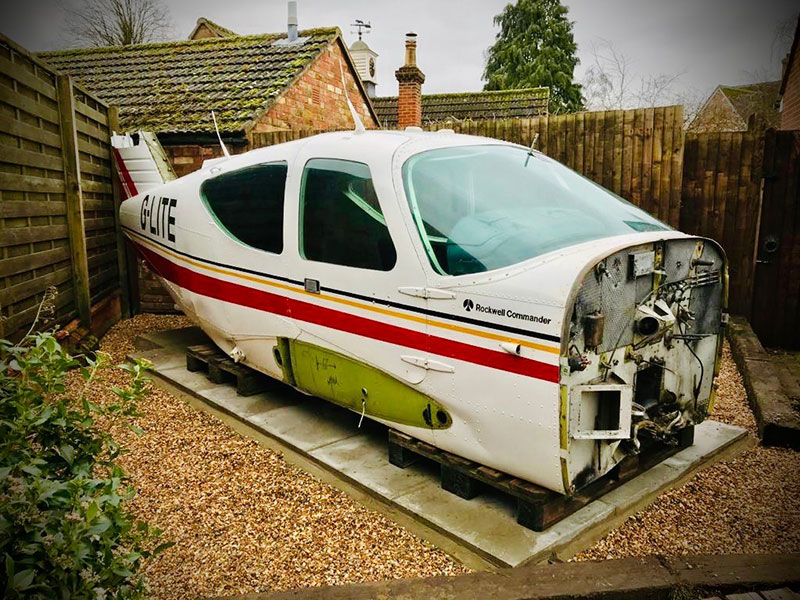 The client:
Our client (Richard) has always been a keen flyer and always wanted to be a pilot. He wanted it that much he even managed to get a plane in his own back garden!
Client needs:
Richard obtained the airplane so he can restore it into a fully functioning flight simulator for his aviation business (www.jetskysim.com), providing his staff with the best training. He was so excited he couldn't wait for it to be up and running. As he was in the process of dismantling his plane, he came across something rather suspicious and stopped straight away. He did some research on the internet as he realised his plane is 45 years old and came across the dreaded word "asbestos". He couldn't believe asbestos was even in airplanes! He was in desperate need of a survey to ensure his safety before anything could be done, and rightly so!
What did we do:
As soon as he called in, our staff noticed the concern in his voice. He didn't know where to start or what to do for the best. Our very own Commercial Manager spoke to him in a calm fashion, answering all the questions he had and recommended the best steps to take the worry away. Richard wanted us to start straight away and organised our Operations Director to attend. With his expertise and wealth of knowledge, we knew he was the right man for the job! We undertook a refurbishment survey to the entire plane, ensuring our client that if there was asbestos lurking anywhere, we will be the ones to find it!
The result:
As soon as the survey was complete, the results came back within 48 hours and there was a sample that came back positive! We explained where it was hiding and provided recommendations as to what he needed to do next. Richard was over the moon with the service we provided, Richard even said,
"Oracle were fast and responsive in dealing with my enquiry and took the time to have a detailed discussion about my needs and concerns.  The surveyor who attended site was very fast and was extremely knowledgeable, helpful, courteous and friendly.  I will consult Oracle for any future asbestos needs and would not hesitate to recommend to others."