Case Study: Oracle Remove Asbestos Piping From Property Refurbishment and Extension
Oracle respond quickly to the discovery of asbestos piping during a property refurbishment.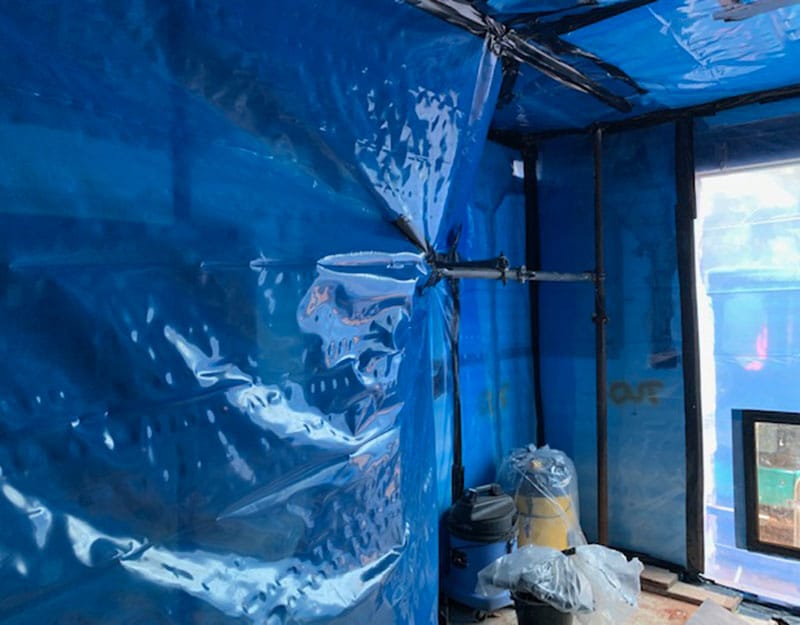 The Site:
While carrying out internal demolition, some suspect asbestos containing-material was found underneath a solid concrete floor. The material was not identified within a previous refurbishment and demolition survey. The material was subsequently tested and found to be amosite pipe lagging.
The challenge:
The material needed to be reported to the Health and Safety Executive, contained and removed as quickly as possible.
What did we do:
Oracle was able to attend site at short notice, develop thorough containment and removal proposals, provide a quote, submit the 14-day notice and mobilise the decon unit ready to start the day after the expiry of the notice period.
The result:
Oracle completed the work on-site exactly as promised without any fuss or disruption.
What our client had to say:
"Although we had not worked with Oracle before, they were recommended to us. Oracle was able to attend site at short notice, they developed a robust containment and removal proposals, submit the 14-day notice and mobilise the decon unit ready to start the day after the expiry of the notice period. Oracle then started, carried out and completed the work on-site exactly as they said they would without any fuss. The hallmark of a good contractor is they do exactly what they said they are going to do and we, as a contractor, hardly know they are on site. We would have no hesitation in using Oracle again in the future." – Rob Massey, Commercial Manager