Asbestos Awareness Training – People You Didn't Think Need It and Why They Do
What is Asbestos Awareness Training?
Asbestos awareness training is a very basic introduction into asbestos, what asbestos is, where you find it. The training also includes details on the risks from asbestos and the health issues that may be caused after exposure. See our other information pages for an in-depth look at what asbestos awareness training covers.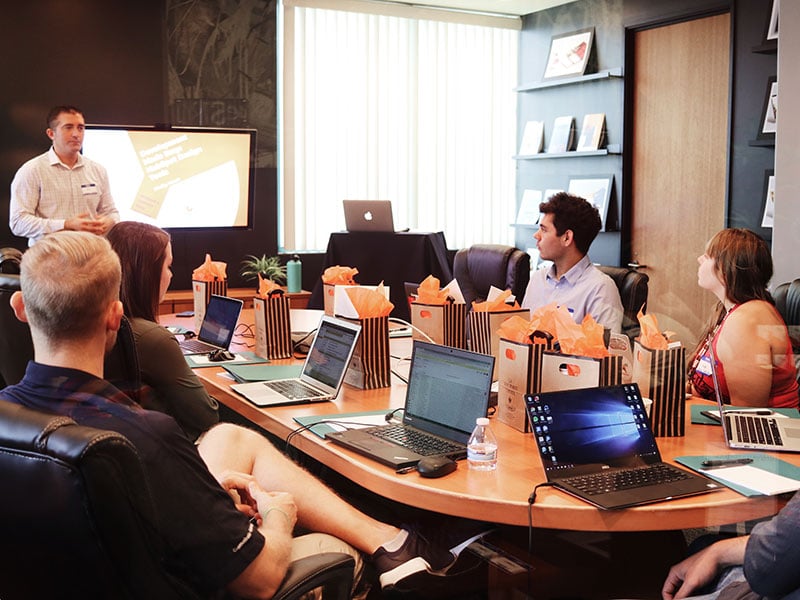 Why is There Confusion Over Who Needs Asbestos Awareness Training?
Although there are quite a few people and organisations who are still in the dark when it comes to asbestos awareness training, more and more organisations are becoming aware of the need for asbestos awareness training. However, this awareness of asbestos training still seems to be falling short.
We have found, during many conversations with a range of commercial customers, that they realise and are well informed when it comes to internal workers and associated trades working within the properties where they are duty holders.
However there seems to be a very big gap in knowledge when it comes to managers, supervisors and even company directors.
A majority of customers are of the understanding that as long as they ensure workers and trade workers have as a minimum asbestos awareness training then they have complied with current asbestos regulations. The regulations that they think they have complied with are The Control of Asbestos Regulations 2012. The regulation that covers training is Regulation 10: Information, Instruction & Training. The reason for the confusion is the detail provided by the Approved Code of Practice L143 Managing & Working with Asbestos. This ACOP provides quite a detailed list of those that require asbestos awareness training:
demolition workers;
construction workers;
general maintenance staff;
electricians;
plumbers;
gas fitters;
painters and decorators;
joiners;
shop fitters;
plasterers;
roofers;
heating and ventilation engineers;
telecommunication engineers;
computer and data installers;
fire and burglar alarm installers;
architects, building surveyors and other such professionals
As you can see this list really concentrates on hands on trades that actually physically undertake work.
Need Asbestos Training?
Call
0844 800 0801

or Book Now.
Who Are Those That Must Be Included In Asbestos Awareness Training?
The assumption is made that only those who are undertaking hands on work require asbestos awareness training. This is an incorrect assumption. What most people are not aware of is the wording within the ACOP which says "Asbestos awareness training should be given to employees whose work could foreseeably disturb the fabric of a building and expose them to asbestos or who supervise or influence the work"
It's the last bit which seems to be missing from most people's asbestos knowledge. It's the supervision and influence of the work taking place. This means that people who are not actually working in the building or undertaking any hands-on work are required by law to have basic asbestos awareness training.
For example, if you are a company Director who decides that they are going to have some work undertaken then they are materially influencing work. You are not undertaking it and are probably not going to be in harms way if it goes wrong. However, your influence is resulting in or helping to make work happen which could put people in harms way.
On this basis the list of people that actually require asbestos awareness training is far reaching. This regulation applies to but is not limited to:
Company Directors / CEO's
Managers / Management Team
Supervisors
Architects & Designers
In effect it is any part of an organisations management structure that manages personnel or has any involvement or say in work being undertaken in any property.
So you need to ask yourself these questions:
Am I supervising or managing personnel in any way who undertake work in any way within a property which may potentially contain asbestos?
Am I in a position where I could influence work being organised, planned or undertaken in any way within a building which may potentially contain asbestos.
If the answer is yes to one or both of these questions, then YOU must legally as a minimum have asbestos awareness training. This is the law and its very specific. Now you know.
To book or find out more, contact us now or take a look at our training section of the website.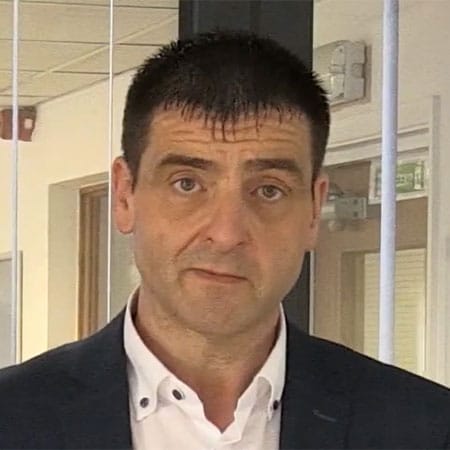 Written by Jess Scott
Jess Scott has been an all-round asbestos consultant since 1996. That's nearly 3 decades of asbestos knowledge. He spends his time sharing that knowledge with the team at Oracle and with their clients. Jess's goal is, and always has been, to use my expertise in helping people to comply with the law. This legal compliance ultimately helps to protect everyone from the harmful effects of asbestos. Jess has acted as an asbestos expert witness in legal cases and is involved in many asbestos educational activities throughout the UK.