Do I Need Asbestos Awareness Training? How Long Does It take and How Much Does it Cost?
Here at Oracle, we are asked this question so often I thought it worthwhile to put a very brief article together to help answer this question quickly.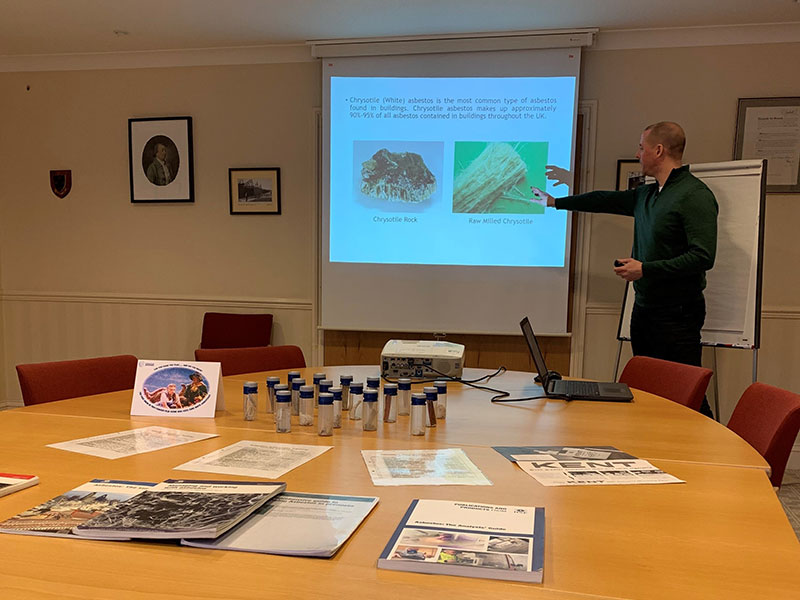 Before you read on you must remember: When you look at the following questions, if you are a manager, supervisor, or someone in charge of a building where people work. Or are in charge, manage, supervise, or have responsibility for people that work in such a place as laid out below, then you, by default, require asbestos awareness training.
This is a requirement by law so that you understand what risk people may face, who you manage or supervise or who work in buildings for which you are responsible.
For everyone else:
If you're asking yourself "Do I need asbestos awareness training?" then you need to ask yourself some basic questions.
If you answer yes to any of the following questions, then you are legally required to have asbestos awareness training.
Am I or are am I likely to undertake work in any building or property which was constructed prior to the year 2000?*
*Note: The word work does not necessarily mean as in construction or maintenance, although these are the most obvious. The question relates to absolutely any job with any role and it's the starting point to be able to answer the second question. No matter your job or your role will you be working in or on any building that was constructed prior to the year 2000?
If you answered yes to question 1 then you must ask yourself this next question: Will the work which I do foreseeably at some point require me to touch or disturb any of the building's construction or surface materials in any way no matter how minor, even if accidentally? *
*Note: For example, this could include things as minor as cleaning activities or even moving items around which could come into contact with the building's materials or surfaces.
If you answered YES to question 1 and question 2 then you are legally required to have asbestos awareness training to enable you to work safely.
What is interesting with these questions is that most people seem to focus on construction or maintenance type workers. Although these are by their very nature of a higher risk when it comes top asbestos there are other workers who are also at risk. And if they are at risk then legally, they are required to have asbestos awareness training to reduce that risk
A good example of this is teachers in a school environment. Let's look at a P.E. teacher who works in a school building constructed in 1978.
The school is known to contain asbestos and asbestos materials are prevalent with many areas. If the P.E. teacher during her normal work routine is moving around gym equipment in a school hall which contains asbestos materials, then there is a small risk that this equipment could accidentally damage asbestos materials. This places the teacher at risk. The teacher in this circumstance may accidentally disturb or come into contact with asbestos materials whilst undertaking her work. As such she must have asbestos awareness training.
How much does it cost?
The cost of UKATA certified Asbestos Awareness (Cat A) training can be as little as £75. The cost of the training will be dependent on where you are having the course delivered and how many people you are booking in or if you are undertaking the training as an individual. For a super-fast quote fill out and send this quote form or contact a member of the team for an instant price.
Conclusion:
It is quite obvious if you look at the basics of asbestos awareness training that most people in trade type roles in construction, refurbishment and maintenance require this most basic asbestos training.
What is not so clear is how far reaching this requirement really is. If you are asking yourself "do I need asbestos awareness training" then you really must ask the basic questions as outlined in this article.
Remember if you are not sure then just contact a member of the Oracle team and they will give you professional advice and can help you book your asbestos awareness training if needed.
How long does it take? – Asbestos awareness training is usually undertaken in less than 4 hours. That's a short period of time which could save your life. Now that's worth the investment. Book your course now.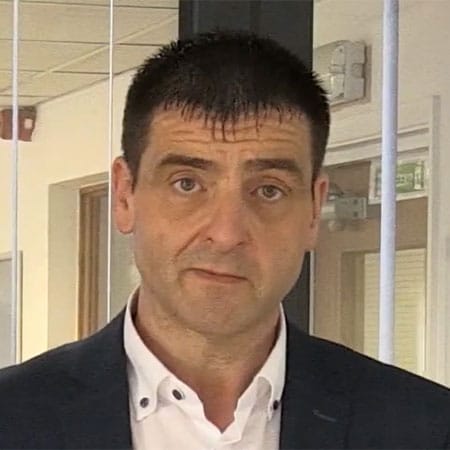 Written by Jess Scott
Jess Scott has been an all-round asbestos consultant since 1996. That's nearly 3 decades of asbestos knowledge. He spends his time sharing that knowledge with the team at Oracle and with their clients. Jess's goal is, and always has been, to use my expertise in helping people to comply with the law. This legal compliance ultimately helps to protect everyone from the harmful effects of asbestos. Jess has acted as an asbestos expert witness in legal cases and is involved in many asbestos educational activities throughout the UK.