Why You Need Asbestos Auditing of Non Licensed Trained Workers
The big concern for employers their team have completed training to work on non-licensed asbestos is ensuring they are undertaking the work safely and in line with how they have been trained.
Part of asbestos non licensed removal training is understanding what the HSE will be looking for and what they will be expecting if they visit site. If the work is carried out in line with HSE expectations and the given training, then your team and their work will be legally compliant. So long as they follow what they have been shown during the asbestos training course then there should never be a problem. So how do you make sure your team really are doing things the right way?
The easiest way is by having external audits. Having your team audited by asbestos professionals will show you if your team is following their non licensed asbestos training. Along with this there are also lots of other benefits with external audits on work with non-licensed asbestos.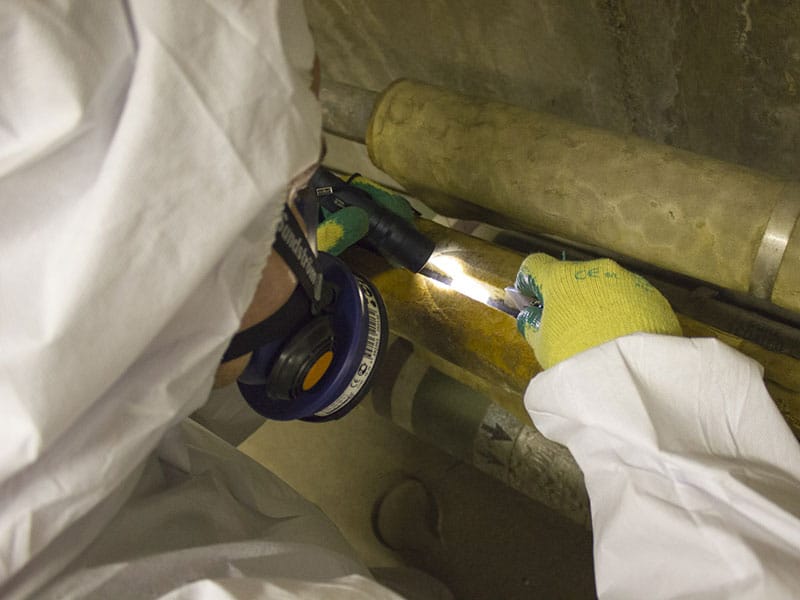 What is asbestos auditing on non licensed asbestos work?
A non licensed asbestos work audit is where an asbestos professional visits a live working site. The visit is usually unannounced to the site work force. The asbestos auditor then goes through the site teams working methods in close detail. In addition, the audit also looks at the planning and management of the work. This will include all equipment, paperwork, and relevant certification. The auditor will check everything in detail and will make observations about the team carrying out work on non-licensed asbestos. This check will see if the team is undertaking the work in accordance with what they would have learnt during their asbestos non licensed training.
Why should an asbestos work audit be carried out by an asbestos professional?
It is not unusual for asbestos non licensed training to have only been undertaken by the site team doing the work. This usually means that the management team who are responsible for the employees and the work will not have had sufficient training to be able to audit the work methods. If this is the case, then it is likely that there may be shortfalls in management and planning of non-licensed asbestos work. An audit by an asbestos professional can highlight these potential shortfalls and can give the management team the correct advice to ensure the work being carried out is legally compliant. Asbestos non licensed training for hands on workers is only the first step and its usual for management teams to underestimate the full requirements of working on non-licensed asbestos materials. This highlighting of improvements is one of the additional benefits of an audit on workers who are asbestos non licensed trained.
Does an asbestos work audit help protect the company undertaking the work?
Yes. If ever questions are raised as to the quality or compliance of any work undertaken on non-licensed asbestos products, then an audit by an external asbestos professional can provide evidence to support the quality and safety of the work being undertaken. This is a very useful tool for internal managers, team members, external clients, or even the HSE. When you have taken the time and effort to have external audits by an asbestos professional it shows your commitment to safety, compliance and quality. That is of course providing that you act and take action where external audits show noncompliance and required improvements. This is continual improvement and it's what the HSE are looking for. No one is perfect and if you can show that you have a system in place to continually improve then this helps show everyone your commitment to safety.
Do audits help ensuring the competency of the workers undertaking non licensed asbestos work?
Yes. It is sometimes overlooked that just because you have had asbestos non licensed training it does not mean that you are competent to undertake the work. Asbestos training is just the first step of competency. Competency comes from actual hands-on experience over a period of time along with constructive feedback which enables further training and improvement in areas where additional knowledge is required. External audits help you ascertain workers competency and raises areas where additional knowledge and training will increase competency. The law requires company's to ensue workers undertaking work on licensed asbestos products are competent to do so. Asbestos non licensed training by itself does not prove competency. Ongoing audits over a period can provide the evidence you need to ensure legal compliance.
How do I introduce asbestos auditing on non-licensed work?
Although your training may only allow you to undertake work on non-licensed asbestos it is recommended that external audits are undertaken by an asbestos consultant who has extensive knowledge of all asbestos work including licensed. The easiest way to do this is to employ a company that undertakes asbestos audits who also hold a full HSE asbestos license. You can speak to a member of the team, and they will take you through the steps to book in a full non licensed work audit. They will explain what we will be looking for and will liaise with you during and after the audit so that you get the most from it and can look to improve if and where required. You can find more information on asbestos auditing here.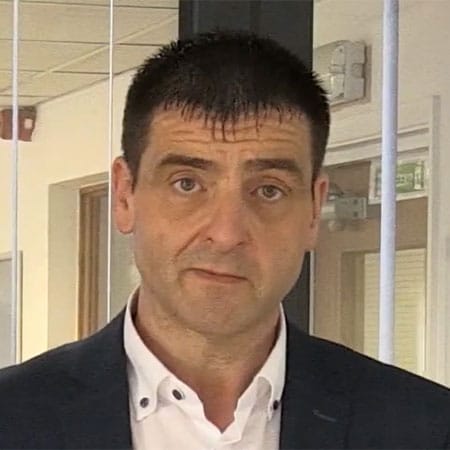 Written by Jess Scott
Jess Scott has been an all-round asbestos consultant since 1996. That's nearly 3 decades of asbestos knowledge. He spends his time sharing that knowledge with the team at Oracle and with their clients. Jess's goal is, and always has been, to use my expertise in helping people to comply with the law. This legal compliance ultimately helps to protect everyone from the harmful effects of asbestos. Jess has acted as an asbestos expert witness in legal cases and is involved in many asbestos educational activities throughout the UK.