Asbestos Awareness Training: What is it? Who is it For & How Long Does It Last?
The law requires employers to make sure that anyone who is liable to disturb asbestos during their work activities, or those who supervise such employees, receives the correct level of information, instruction and training regarding asbestos awareness. Doing so will ensure employees can carry out their work with asbestos safely and competently, without the risk of exposing themselves and others to asbestos fibres.
Who is Asbestos Awareness Training For?
Asbestos Awareness Training, in particular, should be given to workers in the refurbishment, maintenance and allied construction trades (plumbers, electricians, demolition, general maintenance, etc.) where it is foreseeable that asbestos containing materials or ACM's may become exposed during their work.
The asbestos awareness course is also designed for those that can manage, supervise or influence how work is carried out, for example, estates and facilities managers, architects, building surveyors, contract managers and health and safety advisors.
What Does the Asbestos Awareness Training Certificate Cover?
Asbestos containing materials were used in the construction of buildings up until November 1999. Any non-domestic premises constructed before this date should have an asbestos survey or suitable assessment, with an associated up to date asbestos register confirming the type, location, extent and condition of asbestos present in the property.
Part of being asbestos aware is knowing that this information should be made available by either the Duty Holder for the building or the employer. This is so that a suitable and sufficient risk assessment regarding the risk of asbestos can be undertaken before starting any refurbishment, repair and maintenance works.
Asbestos Awareness Training also covers the following main topics;
The properties of asbestos and its effects on health
The types, uses and likely occurrence of asbestos and asbestos materials in buildings and plant
General procedures to deal with an uncontrolled release of asbestos fibres e.g. emergency procedures
How to manage and avoid the risks from asbestos for building, construction, repair and maintenance works.
Asbestos awareness course training does not qualify employees to work with or on ACM's physically and is only intended to help employees avoid carrying out work which may disturb ACM's. The use of UKATA (United Kingdom Asbestos Training Association) accredited training providers is strongly recommended, as this assures that delegates have received quality training from a provider with proven competency at the highest level.
How Long Does the Certificate Last?
On completion of a UKATA accredited full half-day Asbestos Awareness Training Course, it's recommended that some form of Refresher Training is undertaken every 12 months. This will ensure that knowledge of asbestos awareness is maintained. However, the frequency of refresher asbestos training should be reviewed on an individual training needs basis. For example, employers should consider a more frequent regime of refresher asbestos training for workers who frequently come across asbestos as part of their work.
Refresher training can be undertaken via e-learning, classroom-based, or combined with other types of health and safety training.
The key to employee's safety, particularly for those workers who don't often come across asbestos as part of their work, is to ensure knowledge is fresh, and awareness on the risks of asbestos are at the forefront of every worker's minds.
This is why most Asbestos Awareness Certificates will only last a year before they expire.
For more information, or if you would like to book onto one of our UKATA Accredited Asbestos Awareness or Refresher courses, please contact one of our team of experts on 0844 800 0801.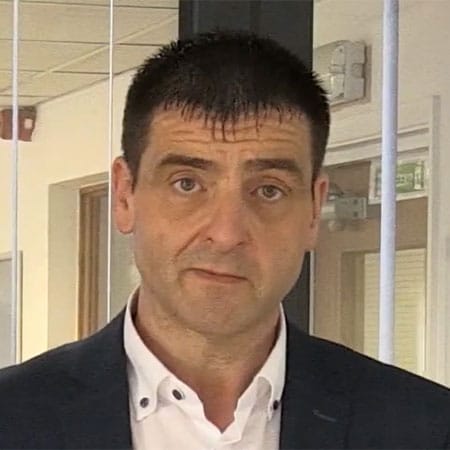 Written by Jess Scott
Jess Scott has been an all-round asbestos consultant since 1996. That's nearly 3 decades of asbestos knowledge. He spends his time sharing that knowledge with the team at Oracle and with their clients. Jess's goal is, and always has been, to use my expertise in helping people to comply with the law. This legal compliance ultimately helps to protect everyone from the harmful effects of asbestos. Jess has acted as an asbestos expert witness in legal cases and is involved in many asbestos educational activities throughout the UK.