Asbestos Surveys, Removal & Air Testing in London
Our team of consultants in and around London delivering your asbestos surveys, removal & air testing.
Asbestos is present in millions of commercial buildings throughout London. Oracle will help you manage the risk by locating it with our accredited
asbestos survey
service, removing it with our
licensed asbestos removal
service and ensuring your safe with our
accredited asbestos air testing
service.
Our London asbestos surveyors carry out thorough examinations, whilst being fast and reliable. Our asbestos survey service also includes;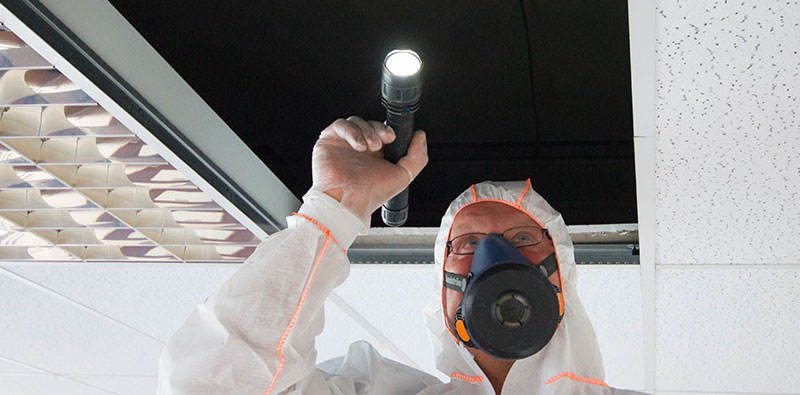 We are accredited by the United Kingdom Accreditation Service, the leading asbestos surveying accreditation.
This means you have peace of mind you'll receive the right advice and the best service from our asbestos surveyors in London.
We offer a comprehensive service including;
Clear, concise and easy to read asbestos survey report
Asbestos surveys in London carried out quickly with a fast report delivery time too
Access to free advice and information from our team of asbestos experts
Competitive pricing solutions too
Whatever your asbestos survey needs in London are, you can have full confidence in our approach and our tailored asbestos solutions.
The only way to have a clear idea of the prevalence of asbestos in a building, along with solutions for removal or management is to book an assessment carried out by our London asbestos surveyors.
Our previous clients of asbestos surveys in London
We work with clients across the UK but have worked closely with clients providing quality asbestos management, asbestos refurbishment and asbestos demolition surveys in London for a number of years.
In recent years, we have worked at various tube station, most recently Elephant & Castle Station, London. We have worked with nationwide hotel chains, such as Holiday Inn,  surveying their London city properties.
We also work with construction giants Bowmer & Kirkland on London projects, as well as S2 Partnership & Wiring Group at their London-based projects too.
Oracles HSE Licensed Asbestos Removal Service
Throughout the London area our asbestos removal teams are at work every day removing and disposing of asbestos from various commercial property's. Due to our London work load we have a team of locally based asbestos removal experts on hand at all times. As an HSE licensed asbestos removal contractor we will ensure the safe and legally compliant removal of your asbestos from anywhere within the London area.
We are the one stop shop for all your asbestos removal and disposal needs. We deliver asbestos removal expertly in a fast, safe and professional manner. We are proud of our excellent customer service and guarantee you will not find another asbestos removal company in London with our attention to detail. For your fast and free London asbestos removal quote contact us now.
Oracles Experience Delivering Asbestos Removal in London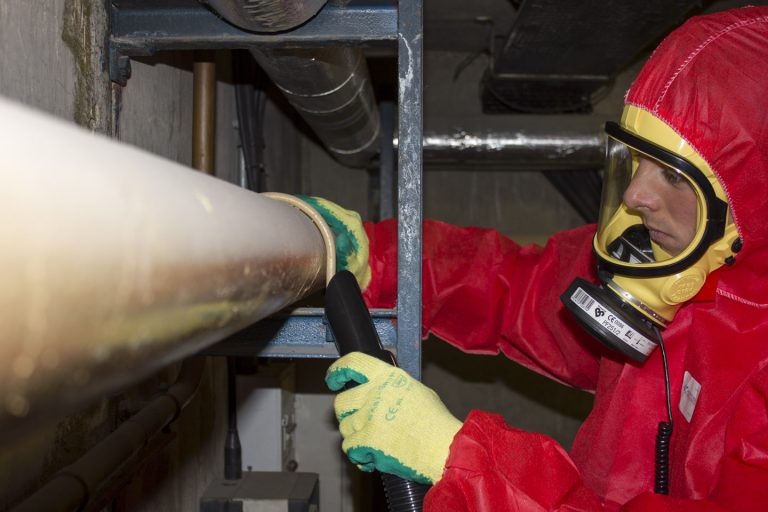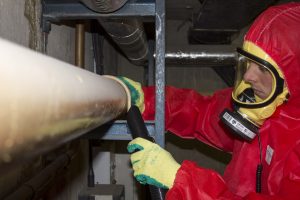 Oracle have undertaken hundreds of asbestos removal projects throughout the London area. We have undertaken asbestos removal from some of London's most prestigious buildings. These include structures such as the London flood barrier, Royal London Hospital & London Astoria. In addition, Oracle have undertaken asbestos removal to more than 1000 commercial buildings across London in the last 10 years. Look what our customers have to say about our London asbestos removal services.
Accredited Asbestos Air Testing Service
You already know we deliver asbestos surveying and removal services throughout London. Wherever you are likely to need asbestos surveys or asbestos removal the chances are that you will need asbestos air testing services. This is why we have a team on hand seven days a week delivering asbestos air testing throughout the London area.
All air testing services are accredited so you can be sure that no matter where you are in London should you need asbestos air testing you will get a fast, professional and quality service.
Our asbestos air testing team can be on site anywhere in London within 24 hours to deliver your asbestos air test just when you need it. With every asbestos air test you will have a full certificate of analysis with detailed results for your records.
Oracles Experience Delivering Asbestos Testing in London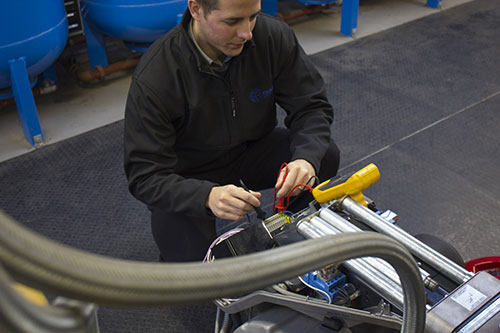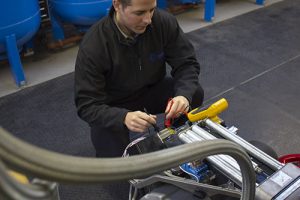 In London we have provided asbestos air testing for numerous businesses and organisations. The air testing we have delivered has been for every reason you can think of. Air testing during an asbestos survey. Air testing during or after asbestos removal. We have even delivered asbestos air testing in London for peace of mind when a customer just thinks there may be an asbestos risk. As London is so busy and never stops we are fully experienced at providing asbestos air tests 24 hours a day, seven days a week. Over the last 10 years there really isn't many places in London where we haven't delivered fast and efficient asbestos air testing.
Asbestos Awareness Training
For those working in the construction industry, being asbestos aware is very important in order to remain compliant with the latest health and safety regulations.
Oracle Solutions provide a range of asbestos awareness training courses in the London area. All our courses are fully accredited and delivered in an informative and engaging way. Our asbestos awareness training is designed to provide the necessary skills to those working where asbestos-containing materials may be present.
Being asbestos aware means that those working in London's construction industry will be able to identify asbestos-containing materials (ACM's), be mindful of the associated risks, and know how to deal with the situation if ACM's are found.
Oracle's asbestos awareness training courses can be delivered anywhere in the London area, virtually online in accordance with the latest COVID guidelines or at our bespoke UKATA accredited training centre in Kettering
For more information about our asbestos awareness training in London, do not hesitate to contact the Oracle team for more information.
For your fast, free and instant asbestos survey, removal or air testing quote call
0844 800 0801

or complete the form below.
Oracle Solutions are experts in a wide range of asbestos consultancy services