UKAS Accredited Surveys, HSE Licensed Removal & Air Monitoring in Kent
Providing you with asbestos surveys, removal, and air monitoring in and around Kent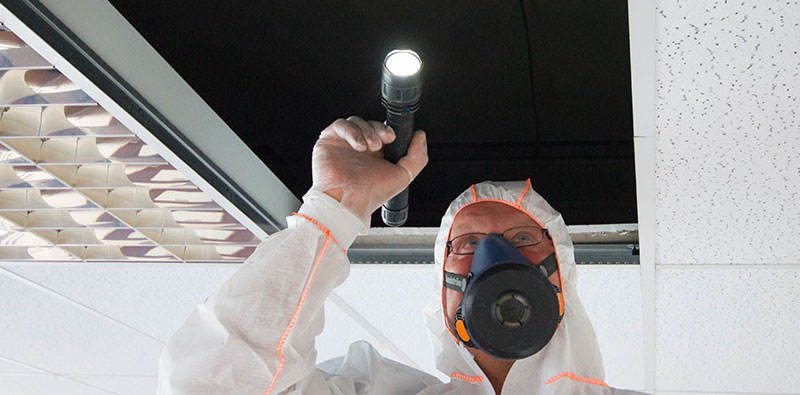 Asbestos Survey Service Provided by Oracle Solutions in the Kent Area
We supply every asbestos survey type you need within the Kent area. We have a Kent based team of asbestos surveyors working tirelessly in and around the Kent area. Carrying out surveys such as asbestos management surveys, asbestos refurbishment surveys, asbestos demolition surveys and asbestos re-inspection surveys.
Not only do we carry out all asbestos survey types, Oracle Solutions even provide you with a simplified accredited asbestos survey report, that identifies the location, the extent, and even the condition of asbestos materials within your Kent property.
Oracle's Experience Delivering Asbestos Surveys within the Kent Area
We have logistically planned our team of UKAS accredited asbestos surveyors throughout the entire UK. Our Kent based team are perfectly situated, to enable us to carry out all asbestos surveys within the Kent area, every day of the week. Oracle Solutions have worked with numerous clients ranging from small retail shops to large corporations.
Not only have we worked for Kent's diverse client base, we are proud to of been involved in Kent's most complex sites varying from hospitals to railway stations. Our asbestos surveyors are undertaking asbestos surveys in and around Kent every day for a whole portfolio of Kent businesses and organisations. If you are in or near Kent and require an asbestos survey, don't delay call our team now.
HSE Licensed Asbestos Removal Service Provided by Oracle Solutions in Kent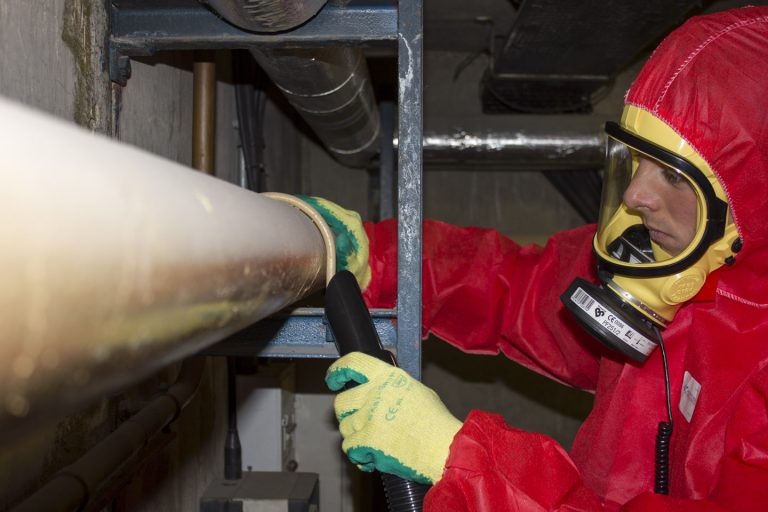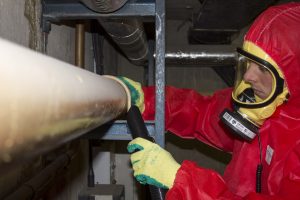 In and around the Kent area are our HSE licensed asbestos removal team, working every day removing and disposing asbestos from all types of commercial buildings. Our workload within the Kent area is so high, we have had to base a HSE licensed removal team, providing you with the best asbestos removal experts at all times. As an HSE licensed asbestos removal contractor we will reassure you that the works are being carried out safely and that it is legally compliant anywhere in and around Kent.
Oracle Solutions are the one stop shop for all your asbestos removal and disposal needs. We provide high quality advice on asbestos removal in a quick, safe, and professional manner. We are renowned for our superb customer service and will guarantee, that you will not find any other asbestos removal company in the Kent area with our attention to detail. To get your fast and free asbestos removal quote in or around Kent, contact us now.
Delivering Asbestos Removal Experience in the Kent Area
Oracle Solutions have carried out endless asbestos removal projects throughout the entire Kent area. We have even provided asbestos removal from a few of Kent's most significant buildings. These include Headley Brothers Printing and the Grain Power Station. We have supplied numerous asbestos removal works to over 1,000 commercial properties across the whole of the Kent area in the last decade. Read what our customers had to say about our Kent asbestos removal services.
Accredited Asbestos Air Monitoring Service in Kent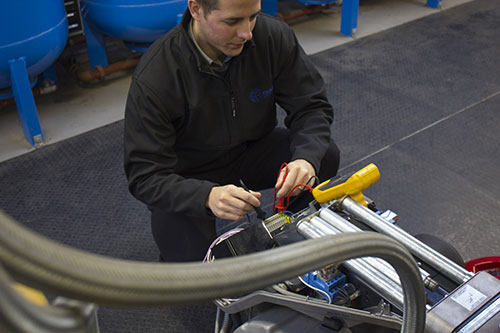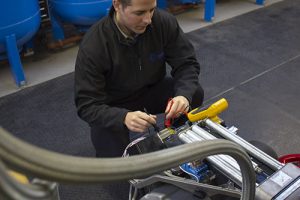 As you are aware, we supply asbestos surveying and removal services in and around the Kent area. If you are likely to need asbestos surveys or asbestos removal, you are then going to need our asbestos air monitoring services.  Because of this, we already have a team based within the Kent area, seven days a week carrying out asbestos air monitoring throughout Kent.
All of the air monitoring services are UKAS accredited so you can be reassured that no matter where you are in Kent, or the surrounding areas of Kent, if you need asbestos air monitoring you will get a swift, expert and quality service.
Our asbestos air monitoring team can be with you at any site within the Kent area in 24 hours. Giving you the asbestos air monitoring service you need and exactly when you need it. With every air monitoring we provide, you will be given a full certificate of analysis with thorough results.
Oracle Solutions Experience Providing Asbestos Air Monitoring in Kent
Within and around Kent, we have supplied asbestos air monitoring for several companies and organisations. The air monitoring, we deliver can be for anything you can possibly think of, such as air monitoring whilst undertaking an asbestos survey and also air monitoring whilst delivering an asbestos removal. Oracle Solutions can even provide air monitoring within Kent to provide reassurance and peace of mind if our client thinks there is a potential asbestos risk. We understand that Kent is such an active area, we are extremely knowledgeable at undertaking air monitoring 24/7. We can confident enough to say that throughout the last decade, there really isn't a lot of places in or around Kent where we haven't provided quick and proficient asbestos air monitoring.
For your fast, free and instant asbestos survey, removal or air testing quote call
0844 800 0801

or complete the form below.