Accredited Asbestos Surveys, Licensed Removal & Air Sampling within Essex
Suppling you with all types of asbestos surveys, licensed asbestos removal, and air sampling in the Essex area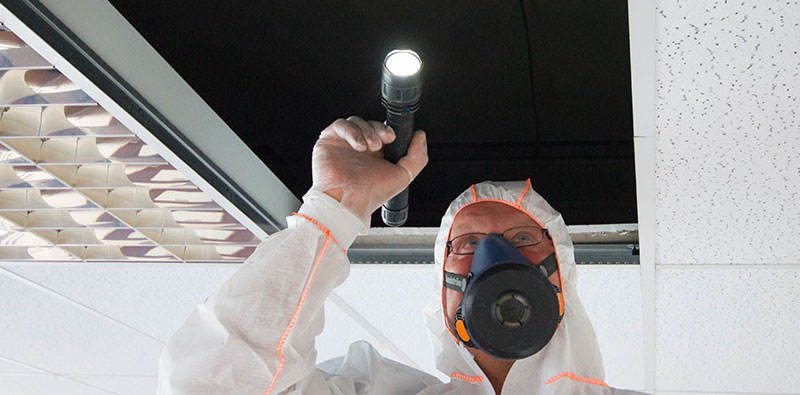 Accredited Asbestos Surveys
Oracle Asbestos Solutions can provide you with every asbestos survey you may require. We have an Essex based team of highly qualified asbestos surveyors working continuously throughout the county in towns and cities such as Basildon, Chelmsford, Colchester and Southend-on-Sea. Our surveyors are experienced in undertaking various types of asbestos survey including asbestos management surveys, refurbishment surveys, demolition surveys and also re-inspection surveys.
Oracle Solutions even has the capability to supply you with a professional asbestos survey report, which identifies the area, the quantity, and even the condition of asbestos containing-materials in your building.
Our UKAS accredited asbestos surveyors (UKAS accredited inspection body No. 4600) are situated throughout the UK with our Essex based team being perfectly located to service the whole of the county. We are able to assist with carrying out all types of asbestos management surveys, no matter what the time of day, or day of the week. Oracle Solutions have been fortunate to work with many of the well known businesses in the area such as The Elm Park Hotel, Anglian Water and the Army Reserve. Oracle also has experience of working in large hospitals, industrial railway stations and many other major complex sites.
Our asbestos consultants are always on hand to assist businesses with their asbestos surveying requirements. If you are located within the Essex area and require an asbestos survey of any kind, do not hesitate to get in contact with us today.
Fully Licensed Asbestos Removal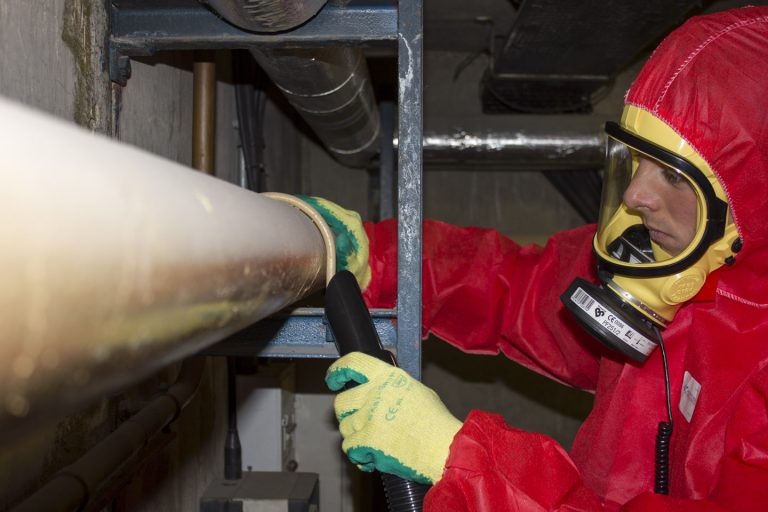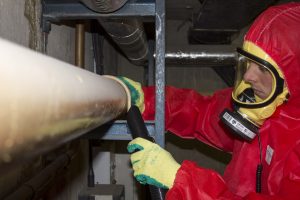 Oracle's asbestos removal team are experts in carrying out asbestos removal and disposal work in all types of buildings. Our capacity within Essex is so elevated, we have had to base our very own HSE licensed removal experts there, ensuring you with the finest asbestos removal specialists. As an HSE licensed asbestos removal supplier, be rest assured that the asbestos removal work will be carried out within the HSE regulations.
Oracle can provide you with a "one stop shop" service for all your asbestos removal, disposal and asbestos management needs. Oracle offers clients high value guidance about asbestos removal in a fast, secure, and professional manner. We are recognised for our fantastic customer service and will assure you, that it would be impossible to find another asbestos removal business in the area with our professionalism.
Oracle Solutions have undertaken countless asbestos removal projects throughout Essex. We have also been involved in some of Essex' most recognised buildings, such as South East Essex College and the Former E.On building. Over the years, we have carried out countless asbestos removal works at numerous commercial properties across the whole of Essex. See what our customers said about our asbestos removal services.
To get your free and easy asbestos removal quote, call our asbestos experts today.
Asbestos Air Sampling Services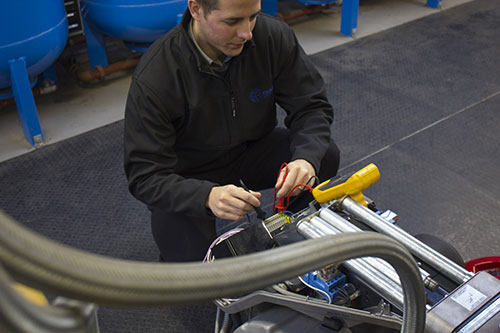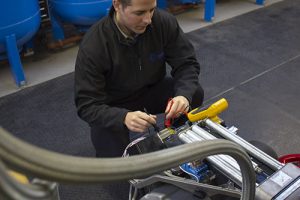 When you need an asbestos survey or asbestos removal, you will then likely need asbestos air monitoring, sampling. We have a locally based air monitoring and sampling team who are available every day of the week.
Our air sampling services are accredited to give you the reassurance that no matter where you are, we have a qualified team to assist. If you require asbestos air sampling you will get a prompt, professional and quality service from us.
Our asbestos air sampling specialists can be with you within 24 hours providing you the asbestos air sampling reassurance that you need. With every air sampling we supply, you will be given a full certificate of analysis with detailed information and results.
Oracle Asbestos Solutions provides asbestos air monitoring for many businesses and corporations throughout the uk. The air sampling we provide can be done whilst carrying out an asbestos survey and also whilst providing an asbestos removal. Asbestos air sampling provides peace of mind for our clients if they are concerned about the potential environmental and safety risks associated with exposure to asbestos fibres.
Should you wish to discuss asbestos air sampling or wish to book an appointment, call Oracle Solutions today.
For your fast, free and instant asbestos survey, removal or air testing quote call
0844 800 0801

or complete the form below.
Oracle Solutions are experts in a wide range of asbestos consultancy services