HSE Licensed Asbestos Removal & Disposal
Delivering asbestos removal services in and around London for over 15 years. Accredited, certified and insured to the highest level.
"For over 10 years you are my go-to specialist for anything asbestos, you're what I would call a sector leader"
Warren Hubbard – Director for Healthcare – Vinci Facilities (Watford)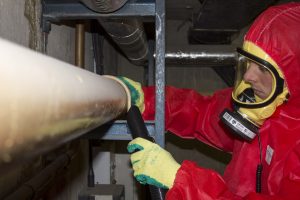 For over 15 years we have been undertaking asbestos removal and disposal to a wide range of commercial and domestic properties throughout London. Undertaking asbestos removal work in London has its own unique challenges. You will have peace of mind knowing our years of experience working for some of the biggest names in the capital ensures you will get the knowhow and expertise to deliver your London project no matter the size.
You will get unrivalled speed, service, and quality delivery on all your projects asbestos removal and disposal needs. You really will not find a better solution to your asbestos requirements anywhere in London. We are local and we are ready to go at a moments notice. We challenge you to find anyone who can even come close to our service. Don't take our word for it, take a look at what our customers are saying about us.
"Fast, efficient and very easy to deal with" 
Mathew Curwen – Estates Manager – Boughton Estates (Northants)
Every asbestos removal or remediation project in London is special and unique. We understand that and our team of asbestos experts will view your project requirements closely to ensure you get the exact outcome you're looking for. Over the last 15 years we have carried out asbestos removal projects in just about every area of London. With the largest proportion of our projects being in Greenwich, Notting Hill, Shoreditch, Camden, South Bank, Kensington, Little Venice and Hampstead. Some of our major projects have included Tower Bridge, National Theatre, Royal Exchange, and many of London's premier theatres. In addition to these larger projects, we have undertaken many hundreds of asbestos removal projects to domestic property throughout every area of London.
With their unique experience and specialist training our local London based teams of asbestos experts can tackle the most complicated of asbestos removal projects. As an HSE premier 3-year asbestos removal license holder, Oracle have the resource and equipment to deliver any project you may have.
There is not a project or building type that we have not worked on. With over 2000 repeat business customers, you will not be alone when you work with us. Our customers come back to us again and again. This is testament to the quality of service we deliver.
Asbestos Removal & Disposal: Things to know
Here is a few things you need to know about asbestos removal & disposal in and around London
For more detail or if there is something else you would like to know, just speak to a member of the team and they will be happy to help.
I am London based. Why is Oracle a good choice to work on my asbestos?
Oracle are a local London based HSE licensed company. That means that we know the London area. We know the best ways to work in areas where most companies would not be able to carry out asbestos removal projects to a suitable standard. We have knowledge and experience in the non-asbestos challenges like restricted access, limited space, poor parking and London congestion so that when it comes to the asbestos expertise and experience nothing stands in our way. So here's why Oracle is a good choice for all asbestos removal and remediation work in the city of London:
You get a remarkable return on your investment with outstanding service: We have high levels of insurance. Extensive professional credentials. Decades of asbestos experience. Detailed high-level service delivery. Fanatical attention to quality. With all of this – and more – your value for money is guaranteed. That's why we have more than two thousand long-term repeat business clients, and that number continues to grow every day.
You can be confident we know what we're doing: Over the years we have built a business that is run and managed by a very large team of asbestos professionals. Between them, our team has over 300 years of combined asbestos experience.

That's decades of training, hands-on experience, and proven competence in every asbestos service currently available in the UK. You will not find another team of people anywhere who consistently deliver this level of service and professionalism.

You get super-fast service when you need it: Many of our clients refer to us as an emergency service. That's because they know we move fast when it counts. Our business has been designed around super-fast reaction times when our clients really need help. If you find yourself needing something quickly – a quote, a service, or anything – then you will be amazed at how quickly we get it done. It's what we do.
You get more than just a service. You get a relationship: We don't just deliver services, we build relationships. Our clients range from domestic customers to councils, hospitals, schools, colleges, and some of the biggest names in UK industry. We believe each and every client is important and we give their individual needs special care and attention. That's what we give and that why we build relationships.
You Can Trust Us: We love what we do, and we take pride in our work. We have a proven track record, with over two thousand long-term clients who continue to use our services again and again. Many of our clients have been with us for more than a decade.
You get the ultimate in quality: We are the only asbestos service provider with not one but two highly experienced internal quality managers. With over 50 years of asbestos experience between them, they audit and continually improve every service the whole team delivers.
You get professional ongoing advice and after-sale service: An asbestos project is usually one of the first steps in your asbestos management journey. A journey which, for many, lasts months and even years. We are here for you for the whole journey. We will provide you with ongoing advice, expertise, and any help you may need. It's all part of the service.
You get easy-to-read, jargon-free reports and information: All of your reports and paperwork have been designed with your understanding in mind. We make asbestos management easy at all levels with our crystal-clear reporting.
You get peace of mind: We have jumped through hoops for years, gaining recognised professional credentials in the form of licences, accreditations, certification, and memberships. We have everything you could possibly desire to give you peace of mind. We can and will deliver every asbestos service you will ever need, all to the highest standard.
You're protected: For your protection, we have invested heavily in the highest insurance cover available for every service we provide.
You get a true asbestos "One Stop Shop:" We are the only real "one-stop shop" for everything asbestos in the UK. No one else delivers the range of services we provide to our clients. When you come to us, there really is no need to look anywhere else. If it's asbestos, you know we have it covered.
What is the current law & HSE guidance for asbestos removal?
There are a number of HSE publications which are Regulations, Approved Codes of Practice and Guidance notes. These all detail legal requirements when it comes to asbestos and its removal. We have put together some of the relevant documents
HERE
.
Is it important to use an HSE licensed company for asbestos removal?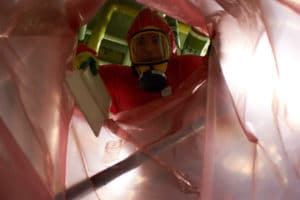 If the asbestos that's being worked on is classed as high risk then under the legal requirements set out by current legislation an asbestos License granted by the HSE is required.
Even with lower risk asbestos all asbestos legislation must be adhered to. With a licensed asbestos company, you can have peace of mind knowing that they have a level of expertise which has enabled them to be granted a license. This means that whatever asbestos work they are undertaking they will know what they are doing.
This is why all clients who want asbestos removal work undertaken to the correct standard will always use a licensed asbestos removal company. The licence is an indication of a company's suitability and competency when it comes to the safe removal, disposal or remediation of asbestos.
Do I have to remove all asbestos?
No. If asbestos is in a safe and manageable condition it is safer to leave it in place. If, however the asbestos is damaged or likely to be damaged then suitable action must be taken. The options are to repair and then enclose the asbestos to remove the risk of damage. However sometimes this is not possible, or the asbestos may be to badly damaged or work in the area will disturb the asbestos. In these cases then it is an accepted solution to have asbestos products safely removed and disposed of by competent and sufficiently trained personnel.  
Oracle offer a wide range of services and will give you the best advice on asbestos management, repair, encapsulation, protection or the safe removal of asbestos containing materials from your building.
You can be assured that we will always give you best independent advice on the safest most economical way to manage your asbestos. Call us now and let us help you manage the risk.
How quickly must I get asbestos repaired if it's damaged?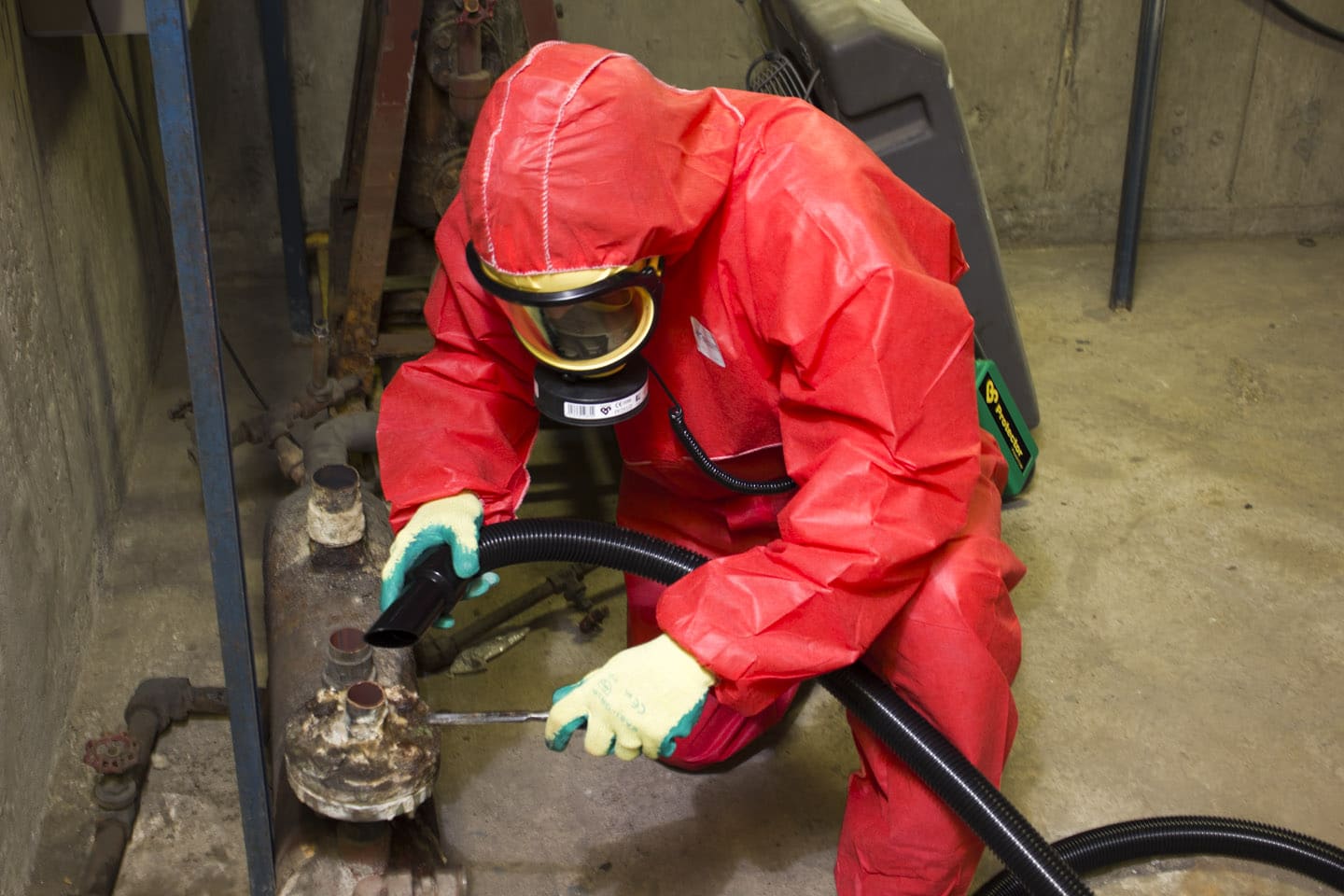 If asbestos is damaged it may be a good option to have it removed. Either way something must be done as soon as is practicable to control and manage the risk from asbestos. Many people find that repairing asbestos can be a cost effective and much quicker or even safer option. So long as the asbestos is not to badly damaged that it cannot be repaired then it may be an option worth looking at. In some cases, repair of asbestos can be carried out with a very long-term solution such as over cladding in highly protective materials which can last and manage asbestos risk for many years.
Sometimes undertaking full on removal projects in London can be very challenging due to restricted access or timing. In these cases repair or remediation can be a very good alternative.
Need your quote quickly? We deliver quotations in super-fast time. Rest assured when you receive your price, for whatever service you need, the cost is the cost. There are no hidden surprises in any of our quotations.
Oracle Solutions are experts in a wide range of asbestos consultancy services