Worker asbestos exposure leads to fine for restaurant owner
The owner of a popular Indian restaurant in Essex was ordered to pay over £9,000 after workers tasked with converting part of his property into flats were exposed to asbestos.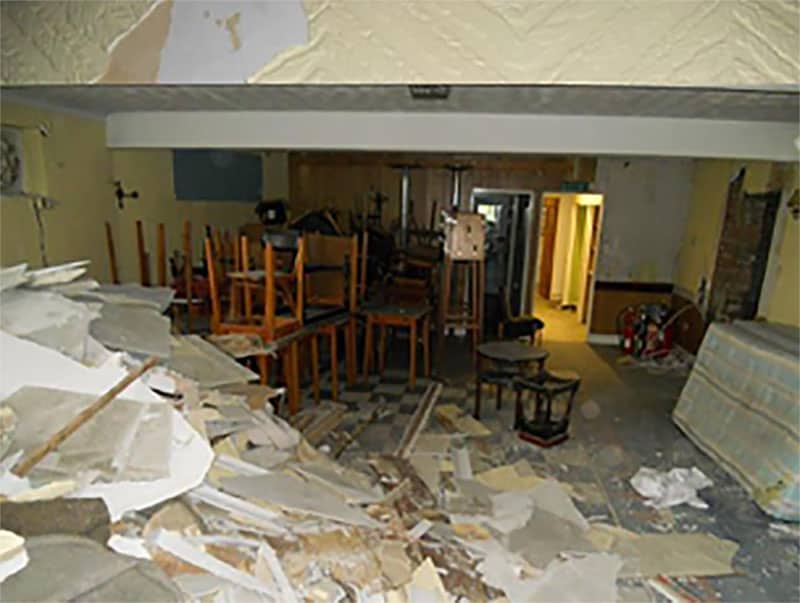 Chelmsford Magistrates' Court heard that the space above the Marco Polo restaurant in Wickford was being transformed into flats when construction workers came into contact with asbestos fibres, due to asbestos insulation board being removed and broken up.
Investigators subsequently discovered that it was only after this asbestos disturbance occurred in September 2016 that an asbestos survey was carried out.
A hefty fine for a dangerous contravention of the law
A Health and Safety Executive (HSE) investigation found that a management asbestos survey and a refurbishment asbestos survey had not been completed before work began at the Lower Southend Road premises.
In what represented a further breach of health and safety regulations, it was also determined that the work had not been undertaken by a licensed asbestos contractor.
In his appearance before the court on 11th July, restaurant owner Faruk Kamali, of Bullivant Street, London, pleaded guilty to breaching Regulation 4(3) of the Control of Asbestos Regulations 2012.
This culminated in the 48-year-old receiving a £3,000 fine and being ordered by magistrates to pay costs amounting to £6,293.
Duty holders reminded of their "responsibility" to manage asbestos risks
HSE inspector David King commented after the hearing: "Those in control of works have a responsibility to manage the risks from asbestos in non-domestic premises.
"To achieve this, the duty holder must ensure that a suitable and sufficient assessment is carried out as to whether asbestos is or is liable to be present in the premises."
If you are unsure about the asbestos risks that may exist in a property for which you have responsibility, you are welcome to discuss the situation with one of our experienced asbestos consultants or asbestos surveyors here at Oracle Solutions.
Our team is able to give you the benefit of expert and impartial advice, completely free.