Oracle Come to the Rescue of the DIY SOS Team
Oracle Asbestos Solutions were recently called upon by the BBC's home renovation TV show, DIY SOS: The Big Build, to carry out an asbestos survey during a build they were doing for a family in Corby, Northamptonshire.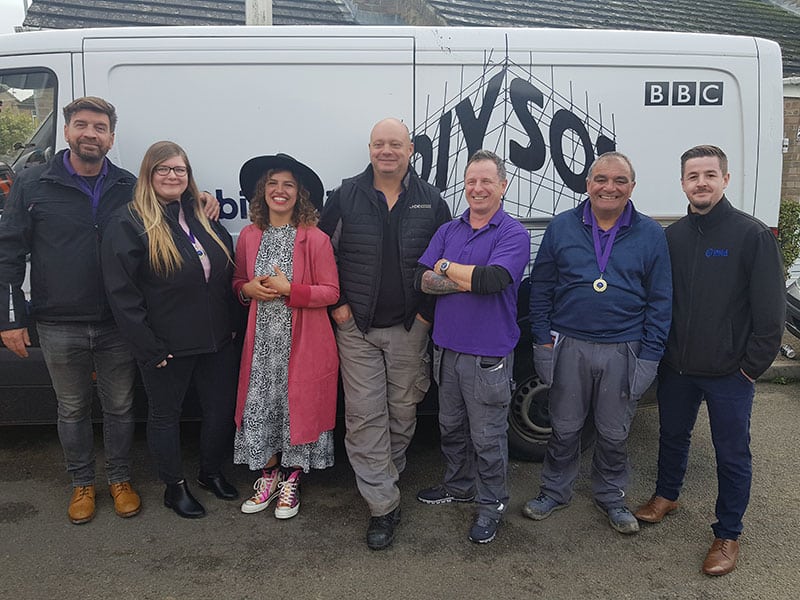 DIY SOS has been running for almost 20 years now and attracts millions of viewers. Presented by Nick Knowles and his team of intrepid tradesmen; Mark, Billy, Chris and Jules, the show carried out extremely challenging, big builds for people in desperate need of help. Amazingly, the DIY SOS team are able to deliver these ambitious projects in just a few days.
In order to do this, the DIY SOS team rely entirely on the help, support and generosity of local tradesmen, suppliers and businesses to carry out these fantastic property conversions. The sole aim of these conversions is to help transform the lives of some truly deserving families.
When Oracle received the call asking for help, it is with great pride that we were able to contribute to such a worthwhile cause for a local family. Thankfully no asbestos was found during the investigations carried out by Oracle and the DIY SOS team were about to continue with their good work.