Fears rise over five-year low in construction industry asbestos training
The UK Asbestos Training Association (UKATA) has voiced concerns about a persistent shortfall in asbestos training in the construction sector since the COVID-19 pandemic commenced
The UK Asbestos Training Association (UKATA) has voiced concerns about a persistent shortfall in asbestos training in the construction sector since the COVID-19 pandemic commenced.
Although construction sites reopened in May, the number of workers undertaking asbestos training courses remains well below average. Indeed, the figures are now at their lowest level in half a decade, which has led UKATA to draw attention to the problem.
Is health and safety training being 'overlooked'?
Before the coronavirus crisis, about 18,000 workers completed asbestos training each month. However, the six months from March to August saw an average of just 6,000 workers undertaking such training provided by UKATA-approved training specialists – a drop of more than two thirds.
UKATA Chief Operating Officer, Craig Evans, said: "Our concern is health and safety training is being overlooked as construction sites push to make up for time lost during the lockdown. This not only increases construction workers' risk of exposure to deadly asbestos, but also the buildings' users."
Evans pointed out that asbestos-related health conditions, such as mesothelioma and lung cancer, typically did not present themselves until between 15 and 60 years after the sufferer's initial exposure to the deadly substance.
He warned that the combination of such a long latency period and a major drop in the number of people undergoing asbestos training, could translate into a greater amount of deaths from asbestos-related disease in the decades to come.
"To reduce this risk," Evans explained, "it is important that delivery of asbestos training returns to pre-COVID levels."
Here at Oracle Solutions, we're proud to be doing our bit
The drastic recorded rise in deaths from asbestos exposure over the last 15 years serves as a stark and saddening reminder of the continued urgent importance of asbestos training, if the UK is to minimise future tragedies arising from contact with this now-banned, but lethal building material.
Indeed, since 2018, the UK has recorded more than 5,000 deaths annually from asbestos-related cancers, making it the single biggest industrial killer the country has ever seen.
The Health and Safety Executive (HSE) recommends that workers complete asbestos refresher training courses, like those delivered by Oracle Solutions, to help them maintain asbestos awareness. The asbestos regulations also make clear that asbestos training for non-licensable and licensable asbestos works should be undertaken at least annually.
With the objective of maximising the accessibility of asbestos training during the pandemic, UKATA approved its 200-member companies and individuals – including Oracle Solutions – to use video conferencing technology for the delivery of asbestos courses.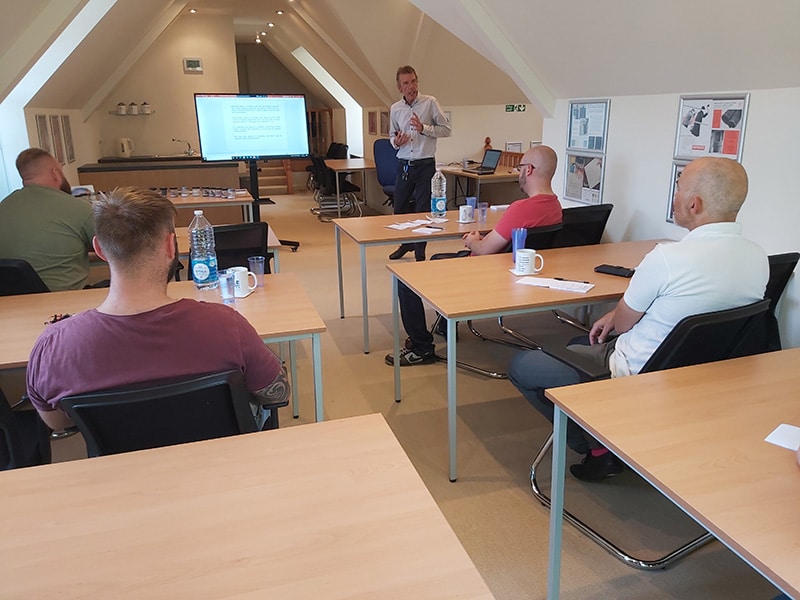 Oracle Solutions Ltd are UKATA approved trainers and can provide various training courses that are suitable to your needs. To find out more call us on 0844 800 0801 or check out our Asbestos Training website.