Netflix takes legal action against London studio over Bridgerton asbestos claims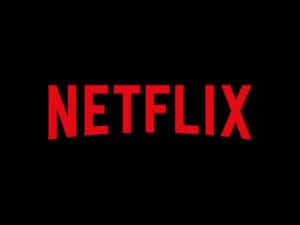 Netflix is suing a studio in north London for over £200,000, in relation to claims over the risk posed by asbestos during the production of Bridgerton.
The streaming giant agreed a £2-million-a-year deal to use Neasden Studios for the creation of the eight-part period drama, set in Regency London and starring Dame Julie Andrews.
However, Netflix is now commencing legal action against the studio, claiming that production had to be moved to an alternative site due to fears asbestos would fall on the set.
"A serious risk" of the lethal substance "causing a danger to health"
High Court papers indicate that Bridgerton endured a turbulent five-month spell at the London site during 2020, coming to an abrupt end in May when Netflix concluded that the studio was unsafe to use.
It has been claimed that the roof had been leaking, ceiling panels fell down, and one incident even saw asbestos allegedly fall down onto the face of a construction manager.
Stephen Jourdan QC stated, in written submissions for Netflix Studios UK, that asbestos was then found to be present in roof voids and on top of high beams, which had allegedly not been treated higher than the point where they were visible from the ground.
He commented: "This created a serious risk of ACMs (asbestos-containing materials) falling from the high-level beams and columns into the property, causing a danger to health."
Mr Jourdan added that "very considerable expense" was incurred in moving production to another venue.
Studios deny misleading Netflix, and countersue
Netflix is suing Neasden Studios and owner Freddy Kelaty's business, Asiatic Carpets, for a minimum of £200,000 in damages. The streaming company is also seeking a legal declaration that it was entitled to terminate the lease prematurely.
However, Mr Kelaty said that Netflix was told about the presence of asbestos from the start, and that work had been undertaken to ensure its safety. The studio has denied intentionally misleading Netflix, and said that health was not put at risk. It is countersuing for over £2.5 million in alleged unpaid rent and rates.
As a trusted provider of accredited asbestos services to commercial organisations around the UK, Oracle Solutions stands ready to provide fast, free and competitive asbestos quotes. Please don't hesitate to contact us online, or call 0844 6443960, for more information.