Failure to turn off gas supply led to fatal Lanarkshire convent blast
An asbestos removal company has admitted to multiple mistakes that culminated in the death of a worker in a horrific explosion at a derelict church.
23-year-old Pawel Urbanski lost his life in the blast at a convent in Newmains, Lanarkshire in October 2017, while his colleague Courtney Clinton, 26, suffered life-changing injuries.
The men had been removing material from the building in readiness for its demolition, when Urbanski cut a gas pipe, causing a monumental explosion.
Such was the force of the blast that it burned off all of Urbanski and Clinton's clothes, save for their masks and boots.
The two men were rushed to the Royal Infirmary in Glasgow for emergency treatment. Hospital medics battled for months to save Clinton, of Motherwell, while Polish national Urbanski – who lived in Coatbridge – sadly passed away from his injuries.
Urbanski, who had been working for two years as an asbestos remover by the time of the incident, sustained burns to between 75% and 80% of his body. Clinton, meanwhile, received 80% burns; he was a trainee with just four months' experience when the explosion occurred.
Serious safety breaches resulting in prosecution
An investigation into the blast led to Glasgow company Enviraz Scotland Ltd being charged with breaching healthy and safety laws, to which it pleaded guilty at Hamilton Sheriff Court.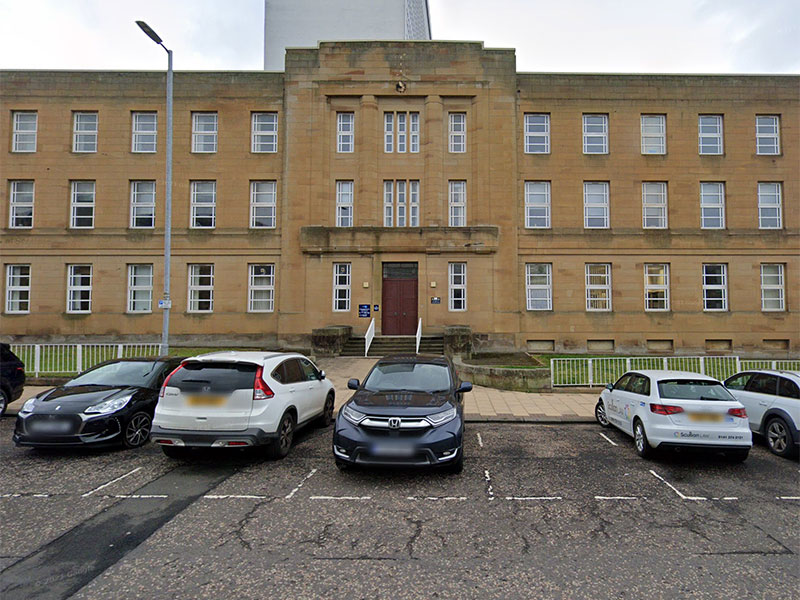 Those conducting the probe discovered that the gas supply to the disused structure – owned by the Catholic Church – had not been disconnected, and that there was no isolation certificate in place to confirm the supply had been switched off.
While the exact cause of the gas ignition was undetermined, experts said that lights, fans and the saw could all have contributed to the explosion.
The site's estate manager later told investigators that the subject of turning off the gas supply had not been mentioned prior to the work beginning.
The Scottish Sun reported that father-of-four Clinton was still suffering from flashbacks and depression relating to the incident, and that his pain prevented him from playing with his children.
"Entirely devastating consequences"
Depute fiscal Emma Jeffrey stated: "On the day, a third operative in the church hall at the site had a question for the supervisor who, as soon as he entered, could smell gas but before the operative could reply, there was an explosion which threw both men to the floor and they had no idea what had happened.
"They got up and began to check for Mr Urbanski and Mr Clinton and saw Mr Urbanski running towards them screaming.
"He was wearing his boots and mask but all of his other clothing had been burned off.
"They then went to locate Mr Clinton, who was found to be outside with his clothing burned off with the exception of his mask and boots.
"The explosion caused extensive damage to the property."
Sheriff Colin Dunipace said: "This is clearly an absolutely tragic case which has had entirely devastating consequences for Pawel Urbanski and Courtney Clinton.
"It has also had an unimaginable impact on the families of both men, and I commend the courage of family members who have attended court."
Enviraz is one of the UK's biggest licensed asbestos removal contractors, and the largest based in Scotland. This latest conviction is not the first the company has received for breaching health and safety laws.
Tragedies like the above are all-too-common reminders of the critical importance of commercial organisations only ever working with contractors that stringently follow the relevant health and safety guidelines while operating on-site.
For a more detailed discussion about how our fully accredited asbestos professionals can cater to your requirements in relation to the management of asbestos on your premises – and to receive a free quote – please email or phone us now.