Case Study: Helping our Heroes!
The client:
Our client is one of the biggest hospital's based in the North West of the UK. They accommodate 1000's upon 1000's of patients daily. And has been recognised by numerous national awards. Including patient safety, dementia, and patient experience. The trust is the thriving heart of the local community and compromises the only emergency department in the area.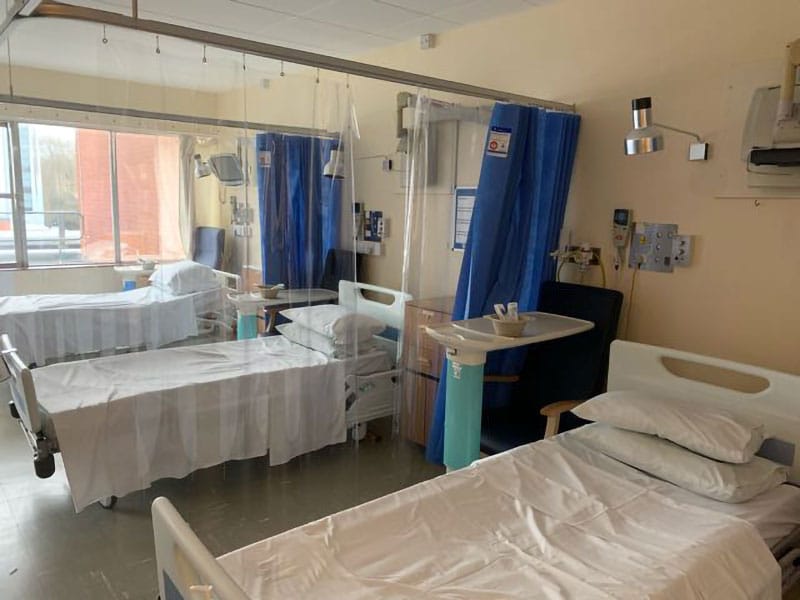 Client needs:
Our client contacted us as they were in desperate need of an upgrade. Various refurbishment works were planned to keep up with the high demand of patients. Our client's main concern was how we would undertake intrusive surveys whilst in lockdown? Especially when some of the work were in COVID-19 wards.
We understood the clients concerns but also knew how urgent the refurbishment works were. Especially during lockdown.
Our client needed the work done. And it needed to be done quickly.
What did we do:
We discussed our plans with our client on a regular basis. Explaining how we would undertake the surveys and provided them with a method statement and risk assessment.
We understood that the hospital was still fully functional. And operation theatres were still required as and when they needed them. This gave some panic to the client as they didn't want any of the works to be delayed. Which is why we always communicated with our client on a regular basis. Especially as our surveyor was on site. So we can move around the hospital and survey the areas needed as and when they became free. If it meant we had to start work at 1:00am to meet the client's needs, then that's exactly what we did.
The result:
We met our client's deadlines by completing the surveys on time and delivering the reports before they even needed them! They were shocked with how quickly we worked and produced the detailed reports. The client was over the moon with the service we delivered. They even said,
"With everything going on with our patients due to COVID-19. We were worried as to how we can manage our refurbishment works project. I am so glad I spoke to Oracle. They took charge of the whole project for us and organised surveyors as and when it was required. Informing all relevant staff members and updating our contractors. It showed us how much we can trust and rely on Oracle. We have given them more projects to undertake, to relieve us from the stress and focus on what is important. Our patients. Thank you Oracle."