Case Study: Oracle Meet Tight Deadline After Asbestos in School is Found
How Oracle meet a tight deadline to removal asbestos from a boiler room in a school in Solihull.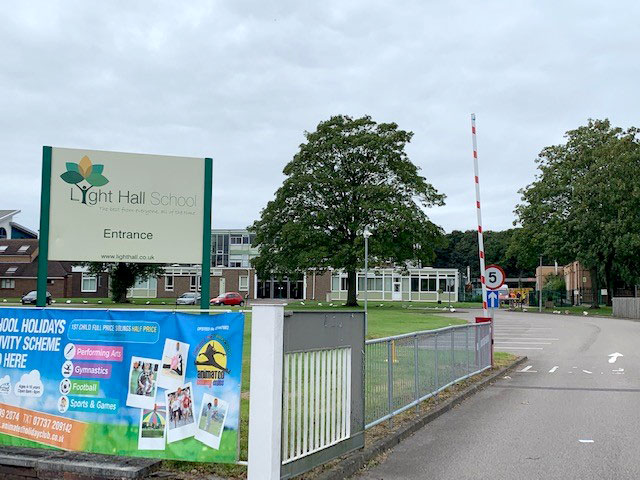 The Site:
Due to an emergency boiler repair, asbestos was found within the boiler room at Light Hall School, Solihull, West Midlands. Our client had a tight time scale to return the area to an operational level before the school returned from their summer break.
The challenge:
Even though the secondary school in Solihull was on a summer break, it was a busy site and the planned works were scheduled to take place while the children were on holiday. The challenge for Oracle was to remove the asbestos-containing materials identified within the R & D Survey within a tight timeframe. This was a primary concern of our client, as it would then enable a sub-contractor to remove and replace the boilers within the boiler room so as to ensure the school would be operational in time for the start of the new school term. Our promise was that we would get the area safe for reoccupation within the agreed timescales.
The ceiling and walls within the boiler room were lined with Asbestos Insulating Board and first needed to be removed to enable our client to remove and replace the boilers and associated pipework within the plant room. The removal project was quite straightforward from an operational perspective, but the main challenge was meeting the timescales dictated to us by the end client. After a meeting with the operations team, we were able to maximise the time on site by increasing manpower and working hours.
What did we do:
The asbestos removal works were able to be completed around the existing maintenance works within the school. With some relocation of access points for other trades, we were able to build our licensed enclosure and keep our removal works segregated from the other operations on site. With the help of our end client who provided all isolations within the area, we were able to start work on-site as soon as our ASB5 became active.
The result:
With the extra manpower, longer working hours and with the help of our end client, we were able to meet the tight deadline. Following our 4-stage clearance, we handed back a clean, safe area to our client who was in turn, able to complete the emergency repairs on time for the school reopening.