How do I choose an asbestos surveyor?
Asbestos surveys are a crucial step in determining whether there are asbestos-containing materials (ACMs) present on a site that you are responsible for – as well as their location, condition, and amount.
Knowing such information will, in turn, help you fulfil your "duty to manage" asbestos, as set out under regulation 4 of the Control of Asbestos Regulations 2012 (CAR 2012).
In this article, we will be concentrating on the key aspects that you will need to consider when you are seeking to choose a competent asbestos surveyor.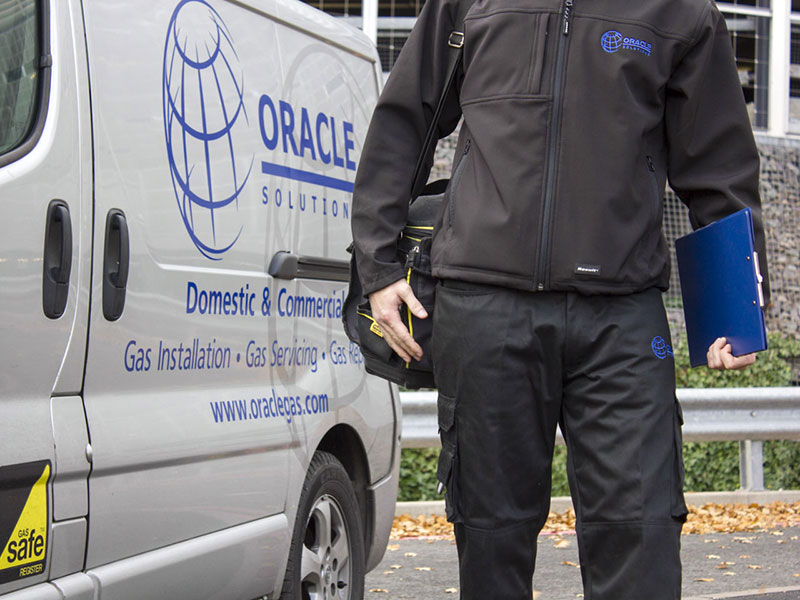 What to know before choosing an asbestos company
With there being so many companies located throughout the UK that offer asbestos surveying as a service, a prospective client will need to look out for more than just promises or even low cost.
As the UK Health and Safety Executive (HSE) has stated, there are certain qualities that you can expect a competent asbestos surveyor to have:
They will have knowledge of asbestos surveying, and awareness of the risks involved in surveying
They will have relevant training and experience, but also recognise their limitations
They will use an effective quality management system
They will be able to demonstrate independence, impartiality, and integrity
They will do their work in accordance with good practice guidance – for example, as in HSG264 "Asbestos: The Survey Guide".
Is your chosen asbestos company accredited?
One of your most pressing priorities when considering a given asbestos surveying company, will be ensuring they are accredited to an organisation such as the United Kingdom Accreditation Service (UKAS).
There isn't a legal requirement for any asbestos company that you choose to be accredited. However, the HSE strongly recommends the use of surveyors that are accredited to BS EN ISO/IEC 17020.
Furthermore, in Great Britain, the only accreditation that the HSE actually recognises in relation to asbestos surveying, is the accreditation that UKAS provides. So, for the sake of simplicity and peace of mind, it makes sense to simply choose an asbestos surveying company that has UKAS accreditation, such as Oracle Solutions (UKAS accredited inspection body No. 4600).
If you consider a company that is not UKAS accredited, you should make reasonable enquiries to determine the business's level of competence in surveying. This is likely to necessitate seeking out information about the qualifications the business has, copies of written procedures, and references to evidence of other, similar work that the company has recently carried out.
What are the risks of choosing non-accredited asbestos surveyors?
As we mentioned above, it is technically possible to use asbestos surveyors that do not have accreditation while still meeting your obligations under regulation 4 of CAR 2012. In practice, however, you could be taking some highly avoidable risks if you do opt for a non-accredited asbestos surveying company.
The UKAS accreditation process is rigorous and ongoing, focusing on various aspects of the given asbestos surveying company. It is designed to ensure that accredited asbestos surveying companies are impartial, as well as that they employ technically competent staff, have suitable facilities and resources, and are performing to the required standards.
Choosing a non-accredited asbestos surveying organisation, means settling for a company for which the above safeguards are not in place. It means using a company that may not have sufficiently experienced and competent staff, and where the available resources may not be adequate. It might also mean choosing a company that lacks impartiality in its work, and that presents you with unclear reports and/or inappropriate recommendations.
An asbestos surveying company that is not accredited might also lack any formal complaints procedure, as can be so crucial if anything goes wrong.
In summary, then, it is critically important not to underestimate the importance of UKAS accreditation for asbestos surveying. In our professional view, it is not worth the risk of trusting a non-accredited company to carry out an asbestos survey on your premises, especially given the wealth of highly regarded UKAS-accredited companies that also exist.
Does the asbestos surveyor have the necessary training and experience?
One other reason why it is a very good idea to choose a UKAS-accredited asbestos surveying organisation, is because this allows you to be confident in the business's surveyors having the necessary technical competence to do the job.
A mistake frequently made by those comparing asbestos surveying organisations, is trusting an organisation that merely states its management system has UKAS-accredited certification to ISO 9001. If this is indeed the case for the given company, this signifies that it has arrangements in place for managing the quality of its product or service. However, this doesn't specifically address the organisation's technical competence.
For that reason, you are advised to specifically seek out an asbestos surveying company that holds UKAS accreditation to ISO/IEC 17020. As this is the internationally recognised standard outlining the requirements for the competence of organisations undertaking inspections, this is the standard that will allow you to be sure of the given company's technical competence.
As for the qualifications you should look for, the asbestos surveyors that you choose should hold the P402 qualification as a minimum requirement. This is the qualification that gives surveyors the necessary background knowledge and practical skills to identify and safely survey buildings for asbestos.
Is the asbestos company a good fit for your project?
Finally, various types of asbestos survey exist. So, even if the company that you are considering is UKAS-accredited and seems to have a strong track record and broad-based expertise in asbestos surveying, you will want them to be the right match to your intended project.
If, for example, you are planning to refurbish or demolish your premises, you will need to choose a company that carries out asbestos refurbishment or demolition surveys.
There is also a distinction to be made between residential asbestos surveys – which are for residential properties – and commercial asbestos surveys, which are carried out at non-domestic premises such as offices, schools, and hospitals.
Then, there is the asbestos management survey, which is much less intrusive than the aforementioned refurbishment or demolition survey. That's because this type of survey is specifically focused on the management of ACMs during the normal occupation and use of the given premises. This type of survey is routinely carried out for non-domestic properties that were built prior to 2000, reflecting the fact that a full ban on asbestos was not imposed in the UK until 1999.
Would you like to learn more about Oracle Solutions' own credentials and expertise in asbestos surveying and to receive a fast and free quote for our services? If so, we would be pleased to help when you call our UKAS-accredited company or send us an email.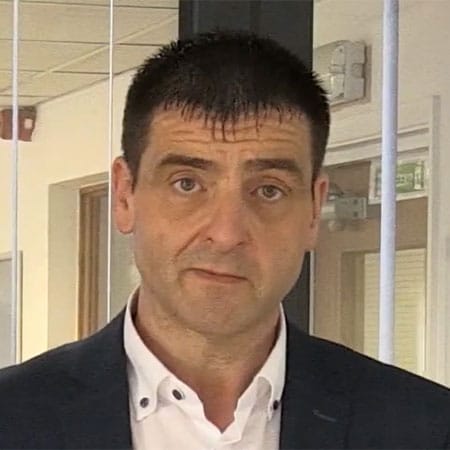 Written by Jess Scott
Jess Scott has been an all-round asbestos consultant since 1996. That's nearly 3 decades of asbestos knowledge. He spends his time sharing that knowledge with the team at Oracle and with their clients. Jess's goal is, and always has been, to use my expertise in helping people to comply with the law. This legal compliance ultimately helps to protect everyone from the harmful effects of asbestos. Jess has acted as an asbestos expert witness in legal cases and is involved in many asbestos educational activities throughout the UK.