Success in reducing asbestos-related cancer leads NHS to offer immunotherapy treatment
The NHS is making available a drug that has shown its effectiveness in reducing tumours in a recent clinical trial, with a success rate of up to 40 per cent observed in patients with terminal asbestos cancer.
Among those to welcome the move is Michael Conway, a 69-year-old former builder from Milton Keynes, who as a participant in the trial, saw a major reduction in his asbestos-related cancer within a few months.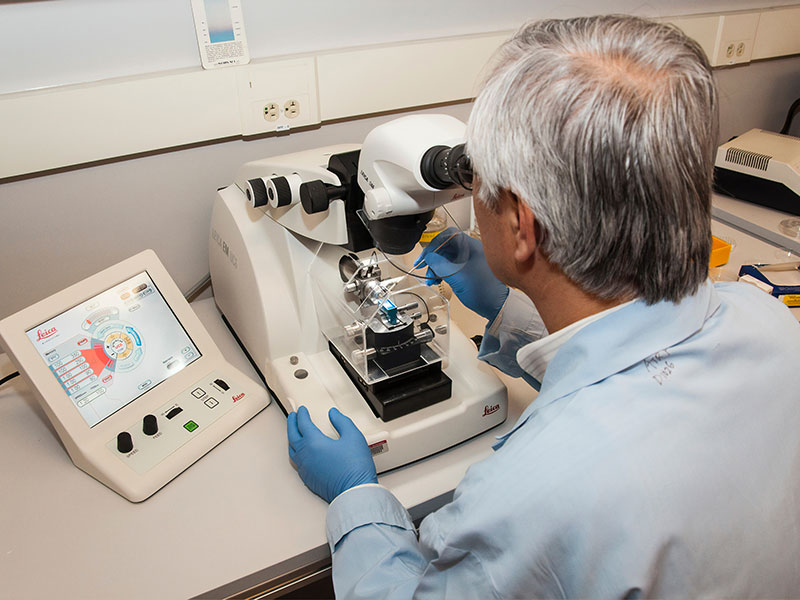 What was Michael Conway's experience with this promising drug?
Mr Conway was 66 years old when, in 2017, he received a diagnosis for mesothelioma, a cancer of the lung lining that is strongly associated with asbestos inhalation.
Following his diagnosis, Mr Conway requested that specialist lawyers in asbestos-related disease at Irwin Mitchell look into his illness and determine where he may have come into contact with the lethal material.
Irwin Mitchell put him in touch with Professor Dean Fennell, director of the Leicester Cancer Research Centre's Mesothelioma Research Programme.
A mesothelioma specialist, Professor Fennell was working alongside other international mesothelioma experts on the CheckMate-743 immunotherapy drug trial.
Mr Conway "jumped at the chance" to participate in the trial, which combined Nivolumab (Opdivo) with Ipilimumab (Yervoy) to help the immune system attack the cancer.
He found that after undergoing the immunotherapy treatment, his tumours shrank from 21mm and 29mm to a mere 5mm. Living two years past his original prognosis date has also enabled him to spend quality time with his loved ones that he didn't previously expect to have.
"It was a miracle"
Mr Conway commented: "To be diagnosed with mesothelioma was such a shock. I have never known a day's illness in my life and the news turned our world upside down."
He added, of his experience on the trial: "At some points, I felt so little difference that I thought I must be on a placebo, but within a few months my tumours had shrunk. It was a miracle and Denise and I were overjoyed.
"I am still having regular checks but I have not needed any further treatment and there has been no further growth in the tumours.
"When I was given the news of my diagnosis, I thought it was a death sentence. While I don't fully know what the future holds, I am thankful beyond words for the benefit I have had and I cherish every day I can spend time with my family."
Irwin Mitchell helped Mr Conway to win his case against his former employers, who have now agreed to foot the bill for any private treatment that is recommended for him.
Satpal Singh, associate solicitor at Irwin Mitchell, said: "It is fantastic to see Mick doing so very well, given the initial poor prognosis.
"The availability of the combination treatment (Ipi/Nivo) is exciting news and hopefully the start of treatments that can offer longer life and improved quality of life to many more patients like Mick living with this asbestos-related cancer."
Here at Oracle Solutions, we take great pride in offering a complete range of asbestos consultancy services to businesses around the UK. To learn more about our expertise in such areas as asbestos surveys, sampling and removals, and to request a free quote, simply call us or send us an email.