Court throws out $223.8 million verdict against Johnson & Johnson in relation to talc cancer claims
A significant development in the ongoing story around claims about asbestos in Johnson & Johnson's talc powder products occurred on Tuesday 3rd October, when an appeals court in New Jersey tossed an earlier $223.8 million (£184.7 million) verdict against the company.
That verdict had been awarded by a jury to four plaintiffs who said they had developed cancer as a consequence of being exposed to asbestos in the American multinational's products.
A boost for J&J, as appeals court reverses verdict and orders a new trial
As reported by Yahoo! News, the Superior Court of New Jersey, Appellate Division found that a lower court judge should have disallowed some of the scientific expert testimony the plaintiffs presented to jurors at trial.
Johnson & Johnson, for its part, has repeatedly denied any suggestion of asbestos being present in its talc products, declaring them to be safe.  
Erik Haas, Worldwide Vice President of Litigation at the company, said in a statement that the latest decision "resoundingly rejects… the 'junk science' advanced by purported 'experts' paid by the mass tort asbestos bar."
The Yahoo! News story said a lawyer for the plaintiffs did not immediately respond to a request for comment.
The company had been ordered by the jury in the case to pay compensatory damages amounting to $37.2 million (£30.7 million), as well as punitive damages of $750 million (£619 million), although in accordance with state law, that amount was automatically lowered to $186.5 million (£153.9 million).
The appeals court's three-judge panel threw out the verdict and ordered a new trial. This was after the court found that the trial court had not fulfilled its "gatekeeping role" of assessing whether the experts put forward by the plaintiffs had based their testimony on sound science.
Questions raised about the facts and methods used by 'experts'
The judges of the appeals court found that, in their view, three experts had failed to explain the facts or methods they used in support of their opinions that the plaintiffs' health conditions were attributable to them having been exposed to asbestos in talc products.
Separately, the pharmaceutical company has been taking legal action against one of those experts, Jacqueline Moline, in relation to a study co-authored by her in 2019. That study was not at issue in the decision made by the appeals court judges on 3rd October.
Dr Moline has provided testimony for plaintiffs in more than 200 talc cancer cases. She has declared that the lawsuit against her is an attempt to "intimidate" scientific experts and to deter them from testifying against J&J.
J&J continues to face major legal battles over its talc products
The Yahoo! News story said J&J had been forced to deal with over 38,000 lawsuits claiming that its talc products, such as Johnson's baby powder, can contain asbestos, and have been responsible for cancers including mesothelioma and ovarian cancer.
The success rate of those claims, however, has been mixed so far, and J&J has recently managed to win reversals of some cases it had previously lost. The company has said that its costs incurred across its talc-related verdicts, settlements, and legal fees have reached around $4.5 billion (£3.7 billion).
The situation has, however, led to the company ceasing the sale of talc-based baby powder, switching to cornstarch-based products instead. The company said this decision had been taken in light of increasing lawsuits and "misinformation" about the safety of the talc product.
What else should you know about the connection between talcum powder and asbestos?
Readers of the Oracle Solutions learning centre who are interested in the subject of asbestos in talcum powder might wish to take a look at our previous deep dive into the topic.
If, meanwhile, you are on the lookout for any of a wide range of asbestos services that you can trust, you are welcome to reach out to our licensed and accredited professionals by phone or email today, and to request a free and competitive quote.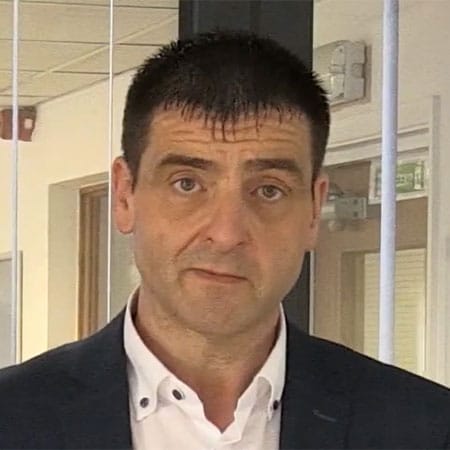 Written by Jess Scott
Jess Scott has been an all-round asbestos consultant since 1996. That's nearly 3 decades of asbestos knowledge. He spends his time sharing that knowledge with the team at Oracle and with their clients. Jess's goal is, and always has been, to use my expertise in helping people to comply with the law. This legal compliance ultimately helps to protect everyone from the harmful effects of asbestos. Jess has acted as an asbestos expert witness in legal cases and is involved in many asbestos educational activities throughout the UK.