Does asbestos affect EV charging point installation?
The statistics continue to tell a powerful story about the UK's ongoing transition towards alternative renewable sources of energy and to electric vehicles (EVs), and the implications this could have in terms of the country's needs for relevant infrastructure – including EV charging points.
It is believed that as of the end of September 2023, there were approximately 900,000 full electric cars on UK roads, as well as a further 550,000 plug-in hybrids. And almost a fifth – 17% – of all UK new car registrations that same month were electric vehicles.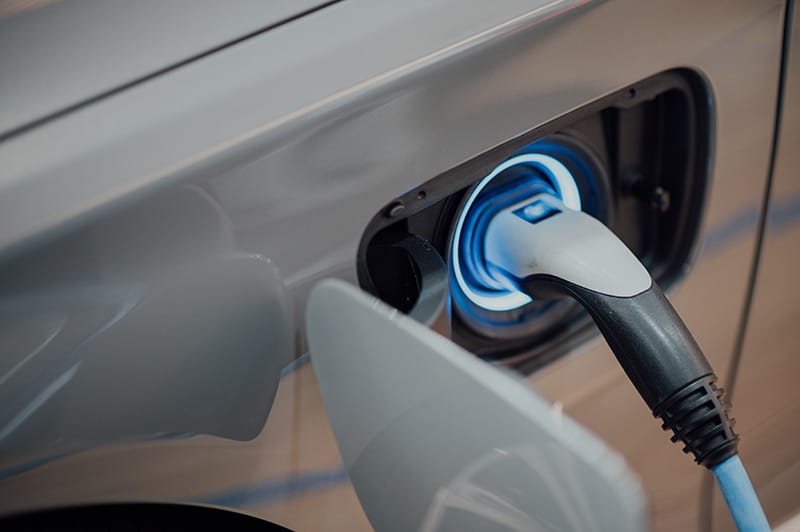 Unsurprisingly, then, the UK has also seen rapid growth in recent times in the numbers of EV charging points that are available to the users of such vehicles. Just shy of 50,000 public electric vehicle charging points were believed to exist across the UK as of September 2023, constituting a 43% rise in the total number of charging devices in the space of 12 months.
Nor does the above figure even include the many EV charging points that have been installed at people's homes or workplaces, with these now thought to number more than 680,000.
Why are we citing all these statistics? Well, we're making the point that as the UK Government looks to ban the sale of new petrol and diesel vehicles by 2035, and efforts intensify to embrace the more environmentally friendly form of motoring that EVs represent, we can expect to see the aforementioned trends also sustain themselves in a big way over the years to come.
If, though, you are looking to have one or several EV charging points installed at a property for which you are responsible, are you aware of the potential asbestos risks that could arise during the installation process?
In this article, we will take a closer look at some of those risks. In the process, we will consider what you can do to effectively combat them – and ensure the safety of everyone who uses your buildings.
Understanding the asbestos hazard
A naturally occurring fibrous silicate mineral, asbestos was first commercially mined in the middle of the 19th century. The material, prized for such qualities as its relative affordability, availability, physical strength, and resistance to fire, came to be heavily used in such UK industries as shipbuilding and construction, for the bulk of the 20th century.
Asbestos was incorporated into an exceedingly wide range of products that remain present in many UK buildings today – including the likes of asbestos cement products, roofing felt, floor tiles, lagging, and loose asbestos in ceiling or floor cavities.
As the 20th century wore on, however, it became increasingly widely known that asbestos posed a potentially extremely serious health risk to those – such as workers in the aforementioned industries – who ingested or breathed in its fibres. A link came to be established between asbestos exposure and the development of such serious, and frequently fatal, health conditions as mesothelioma and asbestos-related lung cancer.
Political pressure to impose restrictions on the substance's use grew, to the point that the importation and use of all forms of asbestos was finally banned in the UK in 1999.
This ban applied to the use of asbestos in future construction or renovation projects. However, it did not introduce any requirement for asbestos to be removed from UK buildings in any and all instances where the material was still present.
To this day, then, there are great numbers of buildings in the UK – those constructed or renovated prior to the year 2000 – that still contain asbestos. This raises the crucial question of whether, when EV charging points are fitted in such older buildings, there could be a risk of disturbing any asbestos that is still in the given property, with all the associated possible health dangers.
The role of asbestos in EV charging point installation
There has, so far, not been a great tendency in the public mind to make the connection between the installation of EV charging points in buildings, and the possible risk of asbestos being disturbed as a consequence of this process.
After all, EV charging points are such a relatively new, modern, and unfamiliar feature in UK domestic, commercial, and public properties alike. By contrast, asbestos – banned more than a generation ago – is largely seen as a "historical" substance, which means that building owners and managers who are arranging for EV charging point installation at their sites can easily forget about or overlook the dangers asbestos-containing materials (ACMs) may pose.
The reality is, by its very nature, the process of installing an EV charging point at a given property is highly intrusive, with tasks such as drilling and the running of cables being required. There could, then, very easily be a risk of the EV charging point installation process causing potentially dangerous disturbance to asbestos materials, especially when the workers carrying out the installation have not been alerted to such materials even being present.
This should hopefully underline to you the importance of taking a proactive approach to the management of any asbestos that could be on your site – particularly given that doing so could also greatly help you achieve compliance with relevant legislation.
Pre-installation asbestos survey
If the building that is under your control – and where you are intending to have an EV charging point installed – was constructed or renovated prior to the year 2000, it should already have some kind of asbestos survey or asbestos register in place, setting out the asbestos situation in the property.
In the case of commercial premises, for example, it is actually a legal requirement for such a survey to be carried out. However, there is a difference between the standard form of asbestos survey – a 'management survey', which relates to asbestos management during the normal occupation and use of the given building – and a much more detailed refurbishment survey.
In short, while a management survey is relatively simple, and typically involves a visual inspection of asbestos materials that might be at risk of being disturbed during the given premises' normal everyday use, a refurbishment survey is fully intrusive. The latter type of survey entails the inspection of materials that could be at risk of disturbance during refurbishment work at the property.
This distinction is an important one to make, given that many people who look to have an EV charging point fitted at their site are not accustomed to regarding it as a form of refurbishment.
A pre-installation asbestos survey represents a critical first step prior to the actual installation process for EV charging infrastructure. By arranging to have such a survey carried out at your own site by an accredited asbestos surveyor, you can help ensure you do everything possible to guard against the risk of asbestos disturbance during the installation work.
Managing asbestos risks
Presuming you have carried out the aforementioned pre-installation asbestos survey of your property, you should now have extensive information on the asbestos situation in the building. This information should encompass details of not only whether asbestos is present on your site at all, but also the location and condition of any such ACMs.
From this point on, you will be in a better position to make informed decisions on the management of any on-site asbestos, including the introduction of safe work procedures to avoid ACM disturbance.
Those procedures are likely to involve the provision of proper asbestos training for those who will be installing the EV charging point, as well as the use of appropriate personal protective equipment (PPE), which may encompass an N95 respirator, disposable coveralls, gloves, and safety goggles.
There might also be a need for such measures as the isolation of the work area to protect against the risk of any released asbestos fibres spreading, as well as the use of tools and equipment that minimise dust and debris.
Where drilling is needed, for example, the use of a drill with a HEPA-filter vacuum attachment, and taking care to drill slowly and gently, will all help minimise the risk of dust being created and asbestos fibres being released.
Once the EV charging point has been installed, the cleanup process will also need to be thorough and careful. Any debris and waste materials will need to be responsibly and safely removed, in accordance with all applicable regulations.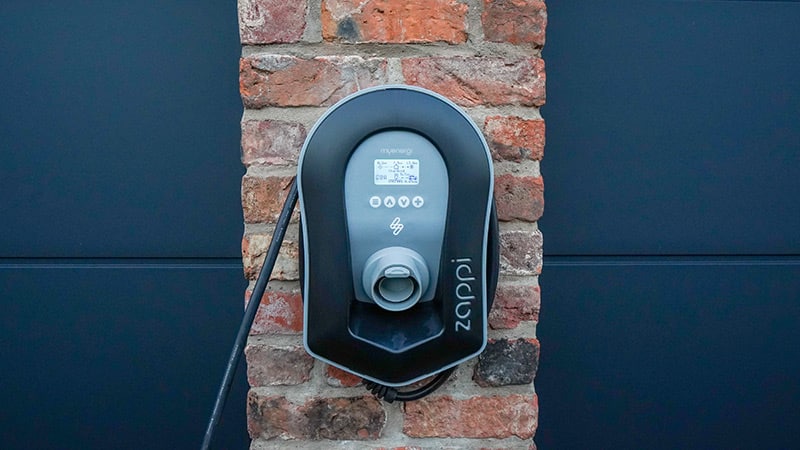 When might asbestos removal be necessary prior to EV charging points being fitted?
Another reason to have an asbestos survey undertaken prior to any EV charging point installation work being carried out at your site, is because it might become apparent that some asbestos-containing materials (ACMs) in the building cannot be easily avoided.
In the event that the asbestos survey discovers asbestos materials that present a particularly high risk – for instance, materials that are in poor condition, and in a part of the building where there is a great likelihood of them being disturbed – you may ultimately decide to have them removed from the site. This would then enable you to proceed with the installation of the EV charging point, without the need to worry about asbestos risks in that part of your premises at all.
If you do decide that the risk presented by certain ACMs on your site necessitates their removal, we would recommend that you arrange for this sensitive and specialised work to be carried out by asbestos removal professionals who are licensed by the UK Health and Safety Executive (HSE).
Such specialists in asbestos removal will be highly skilled and experienced in carrying out such work in a manner that complies with the strict regulations that apply to asbestos management in the UK.
Various steps are involved in asbestos removal, including containment, removal, disposal, and decontamination of the given space. By placing your trust in reputable and licensed asbestos removal contractors, you can best ensure that the highest standards of safety and compliance are practised at every stage of the removal work.
Ensuring safe EV charging point installation
As we have touched on various times in this article, ensuring the safety of everyone potentially affected – including the workers who will be installing the EV charging point at your public, commercial, or residential site, as well as anyone who occupies, uses, and/or visits the given buildings – will need to be your uppermost priority.
The stringent regulations that now exist in the UK with regard to the management and possible removal of asbestos on sites like yours, are there for a reason: to help protect the safety and wellbeing of everyone who might come into contact with a site where asbestos could be present.
If, for instance, you are the owner or manager of a non-domestic property where you are hoping to have EV charging infrastructure installed, you will need to be aware of the "duty to manage" asbestos contained within the Control of Asbestos Regulations 2012 (CAR 2012).
Steps that dutyholders under CAR 2012 are typically expected to take include – but are not limited to – determining whether there are ACMs on their sites and what the amount, condition, and location of those materials are. Dutyholders will also need to put together an asbestos management plan, and provide information on any on-site ACMs to anyone who is liable to work on or disturb these materials.
Conclusion: EV charging infrastructure installation necessitates the utmost safety and regulatory compliance
Throughout this article, we have sought to draw attention to the significant role that asbestos awareness can play in ensuring safety when EV charging points are being installed in a given property – especially when that property dates from before the year 2000.
If you are a dutyholder for such a building in accordance with CAR 2012, you should be prioritising doing everything you can to ensure the very greatest possible safety, compliance, and sustainability on your site – and not only during EV charging point installation.
Would you like to find out more about Oracle Solutions' own knowhow and experience in asbestos management, and to potentially request a fast and free quote from us for any of our licensed and accredited services? If so, you are welcome to contact our team today for further information.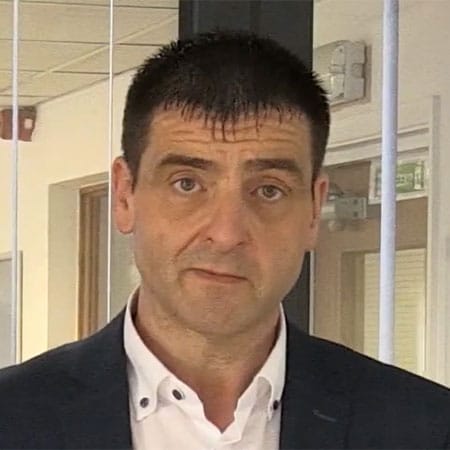 Written by Jess Scott
Jess Scott has been an all-round asbestos consultant since 1996. That's nearly 3 decades of asbestos knowledge. He spends his time sharing that knowledge with the team at Oracle and with their clients. Jess's goal is, and always has been, to use my expertise in helping people to comply with the law. This legal compliance ultimately helps to protect everyone from the harmful effects of asbestos. Jess has acted as an asbestos expert witness in legal cases and is involved in many asbestos educational activities throughout the UK.