Building contractor hit with fine for asbestos failing at a domestic property project
A fine has been imposed on a company for not completing the required asbestos survey at a domestic construction project.
Salisbury Magistrates' Court heard that, on 18 October 2017, a gas explosion occurred at a flat at Market Place, Chippenham, where construction work had been undertaken to transform the property into flats.
The Health and Safety Executive (HSE) conducted an investigation after the gas explosion, and discovered that Prestige EA Ltd had failed to plan, manage and monitor building work to ensure persons were not exposed to asbestos-related risks.
Prestige EA Ltd acted as a contractor advising and managing the development of the property into four flats above a retail unit. The wrong type of asbestos survey was undertaken prior to work commencing, which meant the completed work did not comply with the law.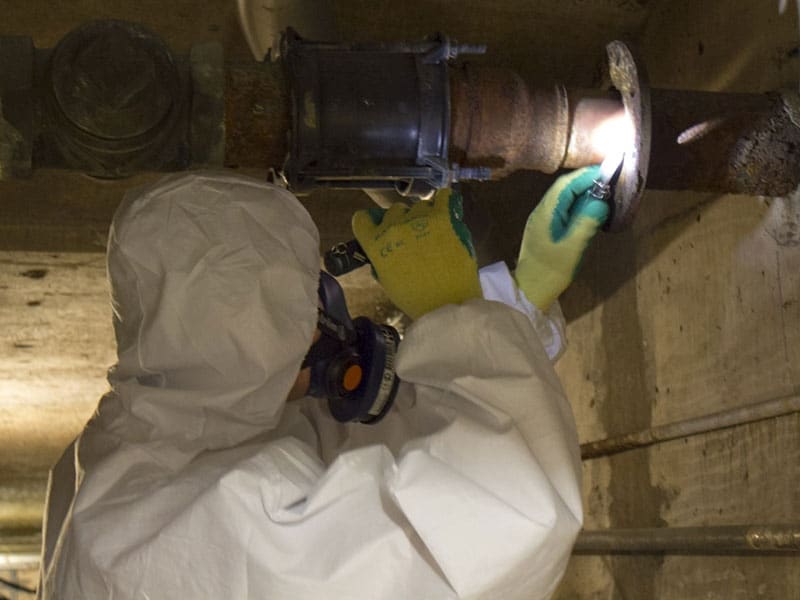 Serious consequences for a serious legal breach
The now-liquidated Prestige EA Ltd of St James Court, St James Parade, Bristol pleaded guilty to breaching Section 3 of the Health and Safety at Work etc. Act 1974. The company received a £2,000 fine and was ordered to pay costs of £3,000.
HSE inspector Leo Diez stated after the hearing: "Duty holders must make sure construction work is properly planned, managed and monitored to ensure asbestos work is carried out in a safe manner to the required standard.
"The dangers associated with asbestos are well known and a wealth of advice and guidance is freely available from HSE and other organisations.
"HSE will not hesitate to take action against companies who disregard the law and place lives at risk.
Roderick Standing, who was a senior manager at the now dissolved Longwood Building Ltd and was contracted by Prestige EA Ltd to carry out the construction work, also stood trial. Mr Standing was found not guilty of breaching Section 3 of the Health and Safety at Work etc. Act 1974.
Stories like the above concerning the improper management of asbestos risks sadly remain all too common, but serve as a reminder of the pressing need to take every possible measure to comply with the law and to protect health. Request your fast and free quote from the Oracle Solutions team today, and we can help to ensure you fulfil all of your own obligations when dealing with asbestos.