'World first' process sees asbestos converted into new and safe building material
A recycling firm has devised a process by which asbestos can be converted into a new material that is safe to use in construction projects.
Thermal Recycling says it is the world's first company to make available an eco-friendly alternative to disposing of the potentially lethal substance at landfill.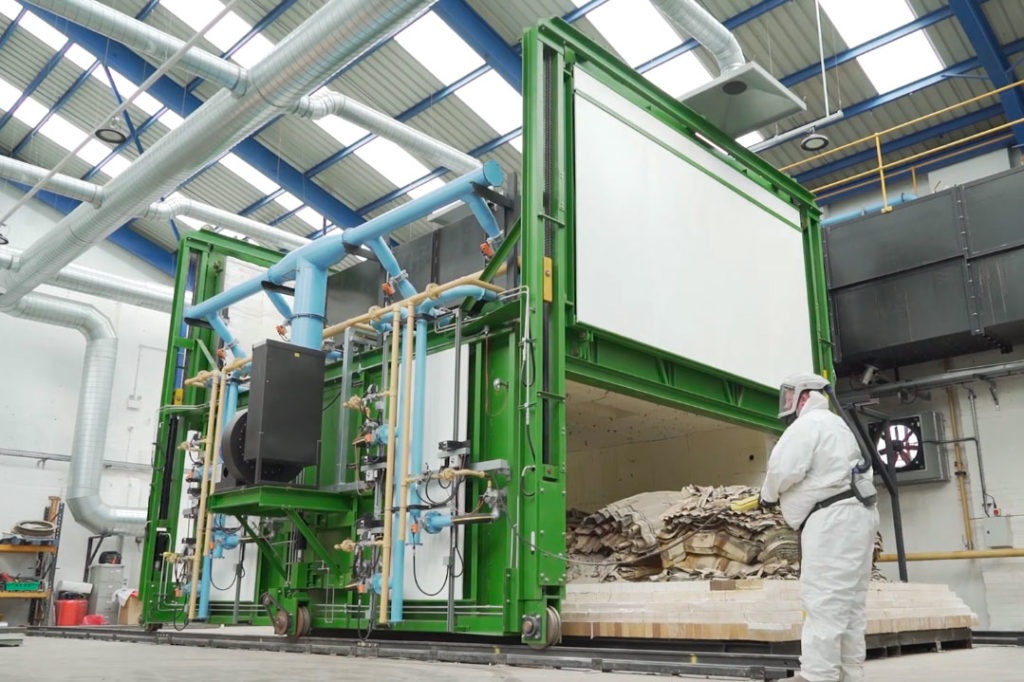 A process that holds considerable promise for future asbestos removals
The Wolverhampton-based company's chairman, Graham Gould, said that its treatment plant converted cement roof sheets containing chrysotile asbestos, which makes up about 60% of asbestos that ends up at landfill.
He continued: "Thermal treatment changes the chemical and physical composition of the asbestos. The asbestos-free substance left over, which contains calcium, aluminium and magnesium (as silicates, carbonates, sulphates and oxides) and has been dubbed 'Calmag', is then crushed for use as a building material."
Gould, who has spent a decade working on the project, added that the process complied with Environment Agency (EA) protocols.
He said that the company had used EA methodology in the production of a sampling plan, and analysed 350 samples. This analysis, he explained, showed that the material created by the process had achieved 'end of waste status', which means it ceases to be classed as waste and can be a product.
"We have also registered it with the European Chemicals Agency. The testing was carried out at the Health and Safety Executive's commercial laboratory in Buxton, which is recognised as the 'gold standard' for testing of asbestos."
Early signs of the service's applicability and success
Gould said that Thermal Recycling had conducted discussions with the National Federation of Roofing Contractors (NFRC), and subsequently identified roads and roofing as potential uses for the Calmag material.
He added that Innovate UK had handed the business a £65,000 'smart' grant to explore other possible construction-industry uses of the product.
Gould further explained that the conversion process could be run on an industrial scale, and that he intended to expand Thermal Recycling with a network of premises around the UK.
Kevin Taylor, NFRC president and managing director of BRC Roofing, commented: "The NFRC welcomes this leading-edge technology with the potential for a more sustainable approach to the disposal of asbestos. It is vital that we divert waste from landfill and reduce the number of sites containing asbestos."
With disease arising from asbestos exposure continuing to cause the deaths of about 5,000 workers every year, it is hugely encouraging news to hear of an alternative means of responsibly disposing of the extremely harmful fibres.
Asbestos is still present in many buildings around the UK that were built before the year 2000, which underlines the importance of the responsible and safe management of this material. For a more in-depth discussion of your requirements with our experts and to request a fast and accurate asbestos quote, don't hesitate to call or email the Oracle Solutions team.