Asbestos disturbance at ex-department store in Sunderland leads to sentences and fines
Sentences and fines have been handed out to two erstwhile company directors, as a consequence of asbestos being disturbed and spread during refurbishment work at a building once housing one of Sunderland's most famous department stores.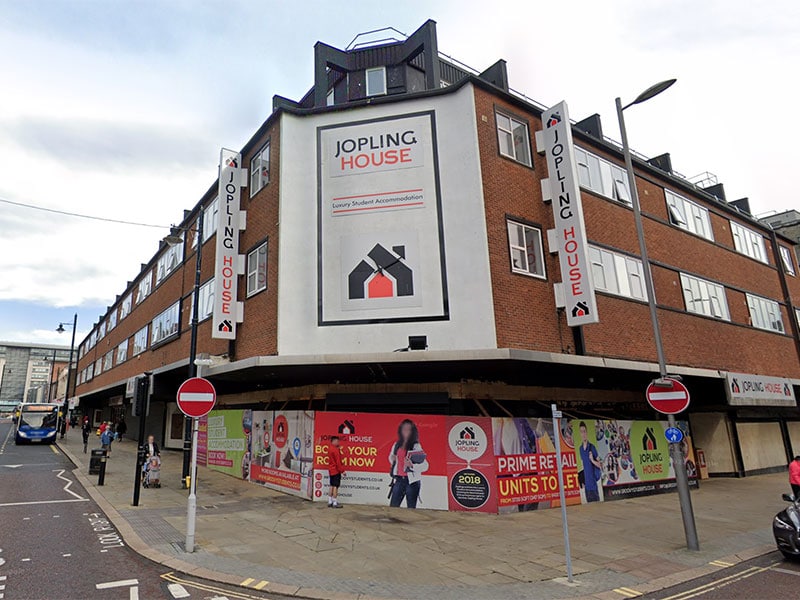 What was the background of this story?
Joplings operated for more than two centuries. However, by October 2017, the store had long since closed, and its former site in the North East England city was being refurbished when workers there caused disturbance to a significant amount of asbestos.
The Health and Safety Executive (HSE) responded to a reported concern about dangerous construction work at the site, and its investigation discovered large quantities of asbestos-containing materials (ACMs) inside the structure.
It emerged that over the course of several months' demolition and refurbishment work in the building, sledgehammers and brute force had been used to break up the ACMs.
This caused the spread of asbestos fibres across five floors of the former department store, as well as outside of the building in Sunderland's city centre. By the time HSE investigated, the shop floors and stairwell were home to some 1,315 square metres of contaminated waste.
Serious consequences for serious asbestos safety breaches
Keebar Construction's former director, Alan Barraclough of Guisborough, was found guilty of safety breaches. He was handed a 14-month sentence, suspended for two years, in addition to being ordered to undertake 120 hours' unpaid community work within 12 months.
He also received a 10-year suspension as a director, and was ordered to pay £44,774.21 in costs.
A guilty verdict was also handed down to another former director of the company, James Keegan of Middlesbrough. He was sentenced to 14 months, suspended for two years, and was ordered to carry out 120 hours' unpaid community work within 12 months.
He, too, was ordered to pay costs of £44,774.21, and was suspended as a director for a decade.
"Companies need to recognise the dangers"
Phil Chester, inspector for the HSE, stated after the hearing: "Asbestos is responsible for the premature deaths of over 5,000 people each year. Younger people, if routinely exposed to asbestos fibres are, over time, at greater risk of developing asbestos-related disease than older workers.
"This is due to the time it takes for the body to develop symptoms after exposure to asbestos.
"It can take anywhere between 15-60 years for any symptoms to develop after exposure. Companies need to recognise the dangers of removing asbestos without appropriate safety measures, to their employees and members of the public."
Our team at Oracle Solutions is available to provide your organisation with a range of accredited and proven asbestos services. Call us or contact us via email, and we will be pleased to present you with a fast and free quotation for surveys, testing, removal, or any of our other renowned services.