Could this be the next generation of the Asbestos Team!
Oracle Asbestos would like to say a big congratulations to Luke and Leanne Potts after the birth of their beautiful baby boy, Oliver William Potts. Baby Oliver was born on 14th August at 12.05pm and weighed in at a healthy 8lb, 7oz.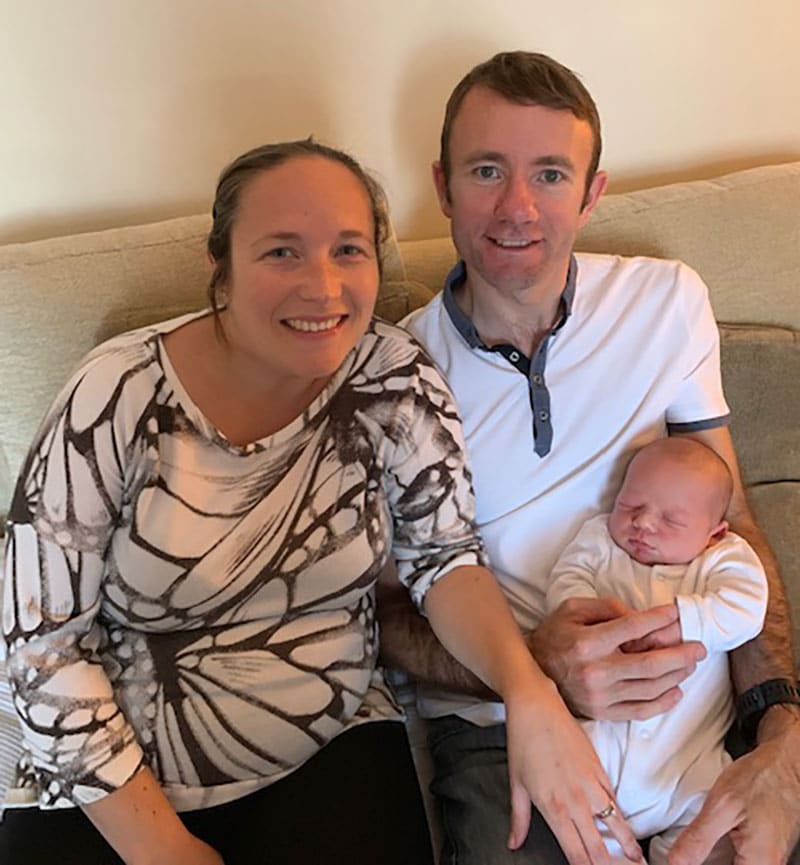 Oracle delivered a beautiful bouquet of flowers, balloons and a teddy bear to help the couple celebrate their journey into parenthood.
Luke is Oracles accountant and has been with the company for 10 years. He is a much-valued member of the team, and on behalf of everyone at Oracle, we'd like to say that parenthood is one of those rare things in life that gets better with each passing day. Enjoy the journey! Take care and enjoy this precious time. We cannot wait to see your sweet bundle of joy.