Award winning Oracle apprentice
Congratulations to Oracles Jack Phillips, who has successfully completed his 12-month apprenticeship. Jack was awarded a certificate in achievement and a personalised gift from Oracle's CEO, Jess Scott. Jack was presented with his award in front of the Oracle team and received a standing ovation.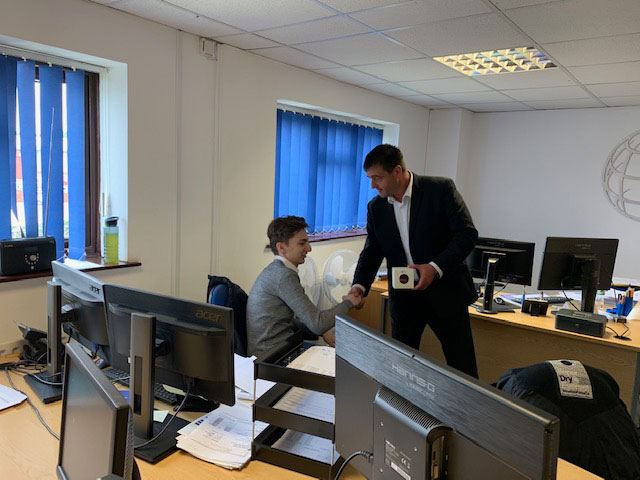 CEO Jess Scott said "Jack has excelled in the year he has been with us and we are looking forward to seeing his progression as he starts the journey into his chosen field of finance. We are so glad he will be here with us so we can help him achieve his goals."
Jack is now undertaking a full-time role in finance, which will help Oracle effectively deliver its asbestos surveying and asbestos removal services across all customers.
We are all looking forward to seeing what Jack can achieve in the next 12 months. Good luck Jack.
Oracle Solutions has always been proud to invest in apprentices and will continue to give opportunities to people just like Jack.