Why Women Could Be at Greater Risk From Asbestos Than Men
Historically, asbestos-related disease has been diagnosed in many men whose careers have seen them directly encounter this now-banned and extremely dangerous substance. However, asbestos-related health conditions have not been so strongly associated with women.
Recent data, however, suggests that a reappraisal is needed of the level and nature of the risk that asbestos can pose to women, even more than two decades after the importation and use of the material in the UK was made illegal.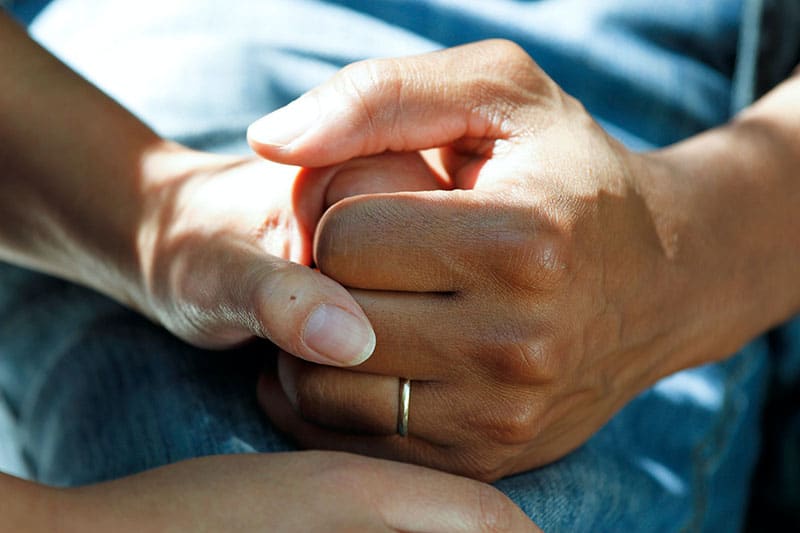 One thing that has been beyond doubt for generations, is the considerable risk of harm that asbestos can pose to both men and women who ingest or inhale the naturally occurring fibrous silicate mineral's fibres.
It was already becoming clear in the second half of the 20th century that asbestos – at that point widely used in industries such as construction and shipbuilding – was causing often fatal disease in many people who were exposed to it. This culminated in a final ban on all forms of asbestos in the UK in 1999.
However, with asbestos still being present in many buildings up and down the UK, and there often being a long latency period between initial asbestos exposure and symptoms of asbestos-related disease becoming apparent, it is clear that the substance continues to kill in the 2020s.
Indeed, even into this decade, about 5,000 deaths a year in Great Britain are attributable to asbestos-related disease. And although men have traditionally been much more strongly represented in the industries that once saw extensive asbestos use, women account for a greater proportion of asbestos-related disease cases than many people might realise.
According to Cancer Research UK, for example, while 83% of cases of mesothelioma in the country are in males, that means females account for the remaining 17% of cases. Mesothelioma is a type of cancer affecting the lining that covers the outer surface of some of the body's organs, and it is normally caused by exposure to asbestos.
Increasing attention is being paid to tragic cases of asbestos in women
One important development, has been a seemingly greater amount of attention being paid in the media to the problem of asbestos-related disease in women.
A recent article in the Daily Mail, for example, cited the sad case of Susan Ellis, who was diagnosed with mesothelioma in 2018. The newspaper reported that investigations by a solicitor had determined "with some certainty" that she was exposed to asbestos while visiting a Liverpool shopping centre during her time as a personal assistant in a leading architects' firm more than 50 years ago. Asbestos was being sprayed on the ceilings at the time of her exposure.
In the words of a professor of thoracic medical oncology at the University of Leicester, Dean Fennell, who was quoted in the Mail's report: "The proportion of women being diagnosed with mesothelioma has never been higher. Given the disease can take decades to develop, this rise seems to coincide with when more women joined the workforce from the 1950s onwards."
Sure enough – again drawing upon data from Cancer Research UK – mesothelioma cases among men went up by 47% between 1993 and 2018, but a much steeper increase, 93%, was seen among women in the same timeframe.
In a relatively short space of time, then, we have gone from a situation where asbestos-related conditions such as mesothelioma were seen essentially as "men's diseases" caused by industrial exposure, to one where the asbestos risk to women is receiving much greater scrutiny.
As the Derbyshire Asbestos Support Team (DAST)'s Jo Gordon was quoted as saying in a recent online article by the British Safety Council: "In the beginning [we were seeing] people who had had direct contact with asbestos. Now we are seeing more people with low-level exposure and changing occupations. We are seeing more women diagnosed with mesothelioma."
So, if women have not historically been strongly represented as workers in the industries that many of us tend to associate with asbestos exposure – such as construction and shipbuilding – how are they coming into contact with the material?
One factor in the previously underreported asbestos risk to women, would seem to be the sheer amount of asbestos that remains in buildings across the UK – including many buildings in which women work.
With asbestos not having been fully banned in the UK until 1999, there is a strong chance that any given building constructed before the year 2000 still contains the substance. The All-party Parliamentary Group on Occupational Safety and Health has estimated that asbestos remains present in more than 75% of schools, while a Government inquiry into the Health and Safety Executive (HSE)'s asbestos management heard the substance remains in 94% of hospitals.
Although asbestos is not believed to pose a risk to health if it is in good condition and undisturbed, there have been instances in the past of the material being inadvertently disturbed by female workers in such buildings. Such disturbance can cause asbestos fibres to be released into the air, and subsequently breathed in by someone nearby.
It is certainly not unheard-of, for example, for teachers to contract asbestos-related disease as a result of exposure caused by pictures being pinned up on noticeboards. Michael Lees undertook a study on drawing pins in 2006, which found that for each time a single pin was inserted and removed from an asbestos insulating board, 6,000 fibres were released.
The control limit for asbestos is 0.1 asbestos fibres for every cubic centimetre of air (0.1 f/cm3). The report said that the levels were "on a par with those for Artex ceiling strippers who work in controlled conditions wearing protective overalls and breathing apparatus".
Sadly, then, there remains scope today for women to be exposed to asbestos and subsequently develop asbestos-related disease, even in settings that many might have presumed to be safe.
Are women as aware of the dangers of asbestos as they should be?
Related to the above factors, there is rising concern as to whether women are sufficiently well-informed on the circumstances in which they could be at risk of coming into contact with asbestos, and how to guard against that risk.
One of the key findings of the Gendered Experience of Mesothelioma Study (GEMS) was that women of all ages lacked awareness of the dangers of breathing in or ingesting asbestos. There are worries that women can encounter and breathe in asbestos without having previously heard of the substance, and that they often only fully understand the risks after they are diagnosed with asbestos-related disease. That, in turn, raises the question of whether many women would even be able to identify asbestos-containing materials (ACMs) if they saw them.
With the GEMS report having cited factory workers, administrators, teachers, health, and sales staff as being at particularly high risk among women for asbestos exposure, more clearly needs to be done to educate young girls and women on the potential dangers.
To learn more about our own asbestos services here at Oracle Solutions, and to receive a competitive quote that will help you fulfil your responsibilities in relation to asbestos management, please don't hesitate to contact us today by phone or email.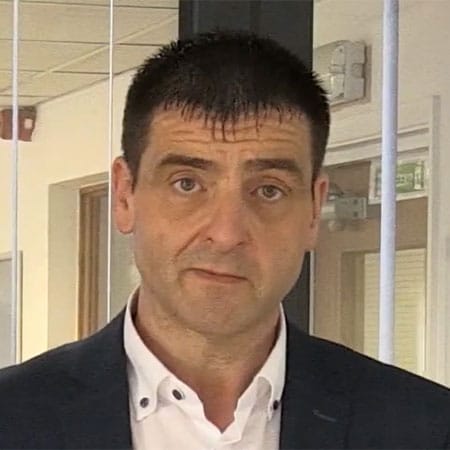 Written by Jess Scott
Jess Scott has been an all-round asbestos consultant since 1996. That's nearly 3 decades of asbestos knowledge. He spends his time sharing that knowledge with the team at Oracle and with their clients. Jess's goal is, and always has been, to use my expertise in helping people to comply with the law. This legal compliance ultimately helps to protect everyone from the harmful effects of asbestos. Jess has acted as an asbestos expert witness in legal cases and is involved in many asbestos educational activities throughout the UK.