What should be included in a school asbestos policy?
Hopefully, the fact that you are reading this indicates you understand the importance of responsibly managing asbestos in your school buildings. However, it might not be entirely clear to you about the importance of having a school asbestos policy, what one is, how it differs from an asbestos management plan, and what you should include in such a policy.
In this article, we have detailed a summary of answers to some of these commonly asked questions.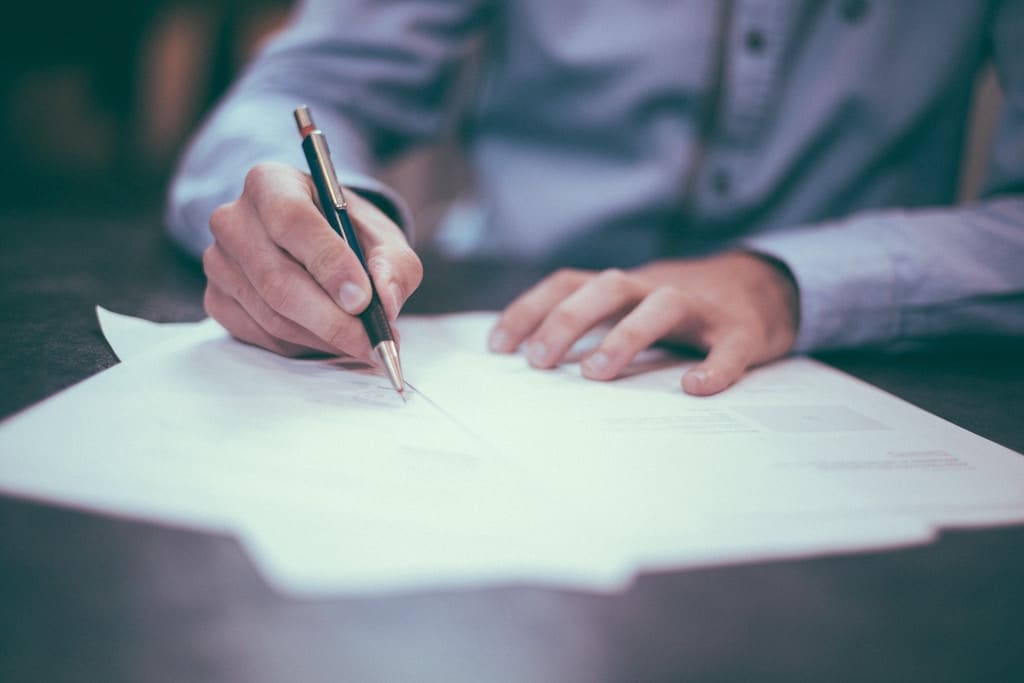 What is a school asbestos policy?
The Control of Asbestos Regulations 2012 (CAR 2012) contain a "duty to manage" asbestos materials on a non-domestic premises, such as a school.
As outlined in regulation 4 of CAR 2012, the dutyholder is required to take reasonable steps to determine whether there are materials containing asbestos in the premises for which they are responsible – and if so, the location, amount, and condition of those asbestos materials.
Something else that the dutyholder must do, is use this information to put together a plan outlining in detail the measures that will be taken to manage the risks arising from these materials. It will then be up to the dutyholder to put this plan – known as the "asbestos management plan" – into action.
So, are your school's asbestos policy, and the asbestos management plan, effectively the same thing? Not quite: a school asbestos policy is part of the asbestos management plan. It is essentially the school's policy on asbestos, including details on how the school will deal with on-site asbestos on a day-to-day basis, the emergency measures it has in place, its policy on refurbishments, and so on.
The asbestos management plan, then, sets out how the school policy will be implemented. Taken together, these elements will help ensure you put the right procedures in place at your school to protect employees, pupils, students, and anyone else who visits and uses your school premises, from the risks that asbestos-containing materials (ACMs) can pose.
What should a school's asbestos policy contain?
So, now that you know a school asbestos policy is needed, what should it consist of? Below are the key elements that we would advise you to include.  
A policy statement The policy statement will serve as a kind of introduction to your school's asbestos policy. It will set out that you have developed the policy in order to manage the risks arising from asbestos materials and in accordance with relevant UK legislation, including the Health and Safety at Work Act 1974, the Management of Health and Safety at Work Regulations 1999, and CAR 2012.

The policy statement will make clear that your school's dutyholders acknowledge their duty to manage asbestos under the relevant legislation. It will also state the school's basic policy on asbestos, including how it will manage asbestos materials on-site depending on the condition of those materials and the risk they could present to people using the premises.
State who the dutyholders are and appointed professional support providers It isn't always immediately clear what person or organisation would be the dutyholder for any given school, as this situation can vary from one school to the next. So, your school asbestos policy should make clear the identity of the dutyholder, in accordance with regulation 4 of CAR 2012.

Although it is not possible for a dutyholder's legal responsibilities to be delegated, your school will nonetheless need professional support and advice in order to fulfil its duties.

So, your school's asbestos policy should also name any appointed professional support providers, and the work that they will do for you. This is likely to include carrying out the asbestos survey that will enable you to identify any ACMs on the site, so that you can take steps to manage them.
What is the current position and objectives? In other words, what is the present status of asbestos in school buildings for which you have the duty to manage asbestos, and what steps are you looking to take on the basis of this?

You may use this section of the school asbestos policy to outline previous remediation and/or removal programmes carried out at the premises. If you are responsible for a portfolio of properties, you should also make clear in this section how many of those properties currently contain asbestos.

In addition, this part of your policy should set out your policy on ongoing reviews of the asbestos on the premises, and for updating the asbestos register.

You are likely to set out here that existing ACMs that are in good condition and not subject to disturbance or abrasion, will be left undisturbed, and their condition monitored.

ACMs, however, that are damaged, deteriorating, or inadequately sealed, will require removal, repair, or encapsulation, in order to prevent the dangerous release of asbestos fibres.
An outline of the asbestos management plan and its objectives This section of your school asbestos policy will need to make clear the measures available to your school for the management of its ACMs.

As touched on above, there are various ways in which a school might look to safely and responsibly manage ACMs in its buildings, in order to protect the health of users of the premises. These include, depending on the risks that you judge certain ACMs to pose, such measures as monitoring, sealing (encasing or encapsulation), or removal of the asbestos materials.

You should also make clear that in the event of works being carried out on-site that affect ACMs, procedures will be used that safeguard pupils, employees, contractors, and the public, in line with the relevant regulations and guidance documents.
Details of training and communication Regulation 10 of CAR 2012 stipulates that if employees are at risk of being exposed to asbestos, their employers must provide them with adequate information, instruction, and training. This is the part of your school asbestos policy, then, that will provide details on how you will meet this requirement.

This is likely to include setting out the specific people who will receive "duty to manage" training, such as the school's heads of school, its director of finance, business and operations, the trust estates manager, and school business managers. You might also look to provide asbestos awareness training to some people, such as premises managers.

This part of the policy should also state that contractors on your school site will be informed about the locations of ACMs on the premises where such information is available, and will be alerted to their duties not to disturb these materials. In the event of the contractor discovering any suspected new ACMs, or damage or deterioration, they will need to report this to the relevant person.
Emergency procedures It is also of critical importance that your school asbestos policy explains the emergency procedure to be followed in the event of the accidental release of known asbestos fibres into the air, or damage to ACMs or suspected ACMs.

Further information on this should be included in the policy. Nonetheless, the basic stages of your school's emergency procedure should be the isolation of the area (involving the area being immediately cleared of all persons), steps by the professional service provider to make the site safe, and a subsequent investigation, report, and action plan.
Key contacts The appendix of your school asbestos policy should include contact details for your appointed professional advisors.

In addition, it should set out the named responsible officers, including the dutyholder, responsible person, and designated Health and Safety at Work (H&SW) competent person.
Who is responsible for managing the school asbestos policy? What do they need to do?
Regulation 4 of CAR 2012 makes clear that anyone who has responsibility for maintaining and/or repairing non-domestic premises – such as a school site – is a "dutyholder".
In the case of most schools, it is the employer that will be the dutyholder. This means that for community schools, community special schools, voluntary-controlled schools, maintained nursery schools and pupil referral units, the status of employer – and therefore, dutyholder – will lie with the local authority. But for other types of school, the dutyholder may be the Academy Trust, governors, or proprietor.
Whoever or whatever the dutyholder is for your own school, they will need to take certain steps to ensure the fulfilment of the school's legal responsibilities for the management of asbestos. One such step will be arranging for suitably qualified professionals to carry out an asbestos management survey of the premises.
You will then be able to use the information gained about on-site ACMs from this process, to put together the asbestos management plan – including the school asbestos policy – which will set out how you will actively manage and review the risk from asbestos in your school.
How often should the school asbestos policy be reviewed and updated?
The UK Government recommends that dutyholders review their asbestos register and asbestos management plan at least once a year. This will include your school asbestos policy. This process will enable you to check that the information continues to be accurate, and that the arrangements are being effectively applied.
Your school asbestos policy and management plan should also be updated, however, if there is a change in circumstances affecting ACMs and the risk that they present on your site.
This means you must update your asbestos management plan and asbestos policy in the event of:
Any changes in the identified responsible people or organisations
New information coming to light – for example, from refurbishment or demolition surveys
Work being carried out on asbestos materials
ACMs being removed, or any damage or deterioration to ACMs being noticed
Significant building works being undertaken which might cause confusion with regard to the documented location of identified asbestos.
Are you looking for a trusted and accredited asbestos consultant, that will help you in your efforts to achieve compliance with the regulatory requirements imposed on school dutyholders? If so, please call Oracle Solutions today to request your free and fast asbestos quote.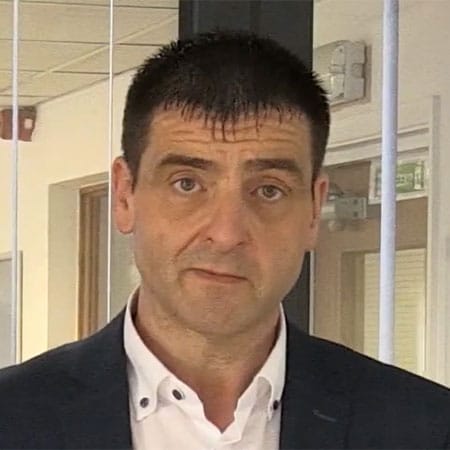 Written by Jess Scott
Jess Scott has been an all-round asbestos consultant since 1996. That's nearly 3 decades of asbestos knowledge. He spends his time sharing that knowledge with the team at Oracle and with their clients. Jess's goal is, and always has been, to use my expertise in helping people to comply with the law. This legal compliance ultimately helps to protect everyone from the harmful effects of asbestos. Jess has acted as an asbestos expert witness in legal cases and is involved in many asbestos educational activities throughout the UK.