The reality and dangers of asbestos in schools
A subject that we have written extensively about here at Oracle Solutions, is that of asbestos in schools. Sadly, the principal reason for our comprehensive coverage of this topic, is its continued relevance even well into the 2020s.
We were reminded of this by a number of recent news articles, including in The Sunday Times, which covered the tragic case of a London PE teacher, Chris Willis.
In its piece entitled "Act Now on Asbestos: pupils and teachers being killed years after exposure", the newspaper related Mr Willis' story.
Aged just 29 when he was told by doctors that being exposed to asbestos had probably left him with only a year to live, he ultimately passed away from mesothelioma in 2022, at the age of 34, leaving behind a wife and baby son.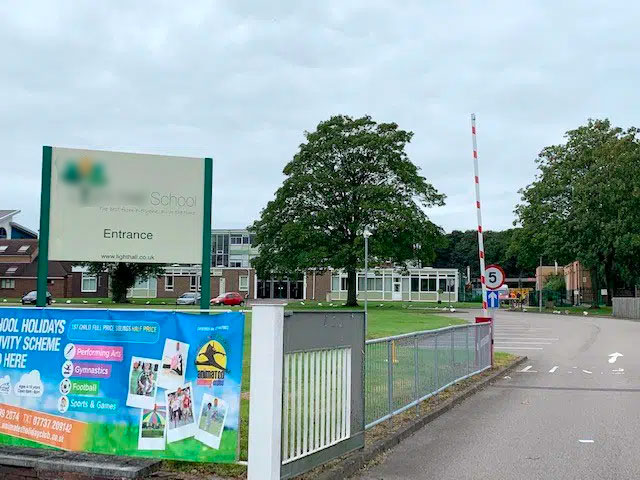 A short history of asbestos in UK schools
Much has been said about asbestos down the years, and the subject of asbestos in schools is certainly one that we have covered in great detail in our online Learning Centre here at Oracle Solutions.
Today, in the 2020s, the very word "asbestos" is synonymous with notoriety. However, the naturally occurring fibrous silicate mineral was once used very widely in the UK, including in the construction industry.
Highly regarded on account of such factors as its physical strength, fire resistance, effectiveness as an insulator, and relative affordability and availability, asbestos found its way into all manner of residential, commercial, and public buildings alike, including schools.
Asbestos products saw use in such parts of a typical mid-20th-century school building as the roof, exterior walls, interior walls, ceilings, flooring material, and the boiler and associated pipework.
Examples of products that tended to contain asbestos during this era included, but were not restricted to:
Cement roofing sheets
Wall cladding
Textured coatings
Loose asbestos in ceilings and floor cavities
Boiler lagging
Partition walls
Floor tiles
In fact, asbestos was such an automatic go-to construction material for the bulk of the 20th century, that if a given school building in the UK was constructed before the year 2000, there is a strong chance of it still containing asbestos. And with there being more than 32,000 schools in the UK, this could equate to a lot of asbestos still being present in UK school premises.
Sadly, asbestos is not merely a historical issue
The reason why we gave the year 2000 as a threshold above, is because it took until late 1999 for all forms of asbestos to be banned in the UK. But the beginning of the 21st century did not mark the end of the story of asbestos' harm to human health; indeed, there continue to be about 5,000 deaths a year in the UK that can be attributed to asbestos-related disease.
Part of the reason for such continuing tragedy, is the long latency period – potentially of many decades – between someone breathing in or ingesting asbestos, and possibly developing an asbestos-related disease. The aforementioned mesothelioma – a cancer that normally begins in the layers of tissue covering each lung – is just one of those diseases, and it is almost always fatal.
Referring back to the saddening case of Chris Willis as documented in The Sunday Times, what especially struck us is that he was believed to have been exposed to asbestos during his time at Kenton School in Newcastle upon Tyne, between 2000 and 2007.
Although his years at the school were after asbestos was banned in the UK, the original school buildings were opened in 1961, a time corresponding with the peak period of asbestos use in the UK.
Sure enough, the law firm that represented Mr Willis in a claim against Newcastle city council alleged that asbestos was present in those buildings. Although the local authority did not admit liability, it did ultimately pay him substantial damages prior to his death.
The situation is a harrowing reminder that UK society cannot afford to treat asbestos as a purely historical issue that is not directly impacting on people in the present day.
In fact, there could be fresh reason to worry. Even when asbestos was banned in the UK in 1999, there was no automatic requirement for the dangerous substance to be removed from all school buildings in which it was already present. And now, many of those buildings dating from the peak period of asbestos use are crumbling.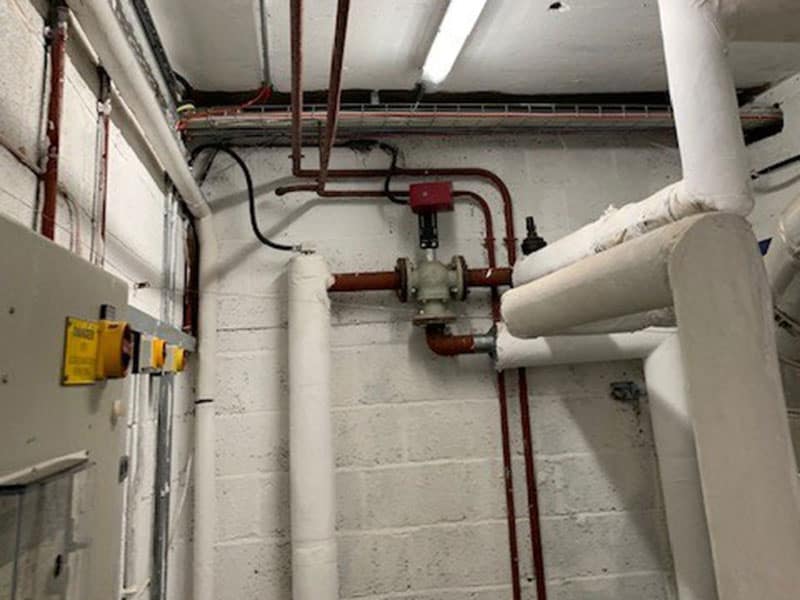 Evidence of school estates deteriorating – and the implications for asbestos management
As of 2023, the UK Health and Safety Executive (HSE)'s policy on asbestos is that, provided that the material is in good condition and has not been disturbed or sustained damage, it poses "negligible risk" to health.
The regulator has said that asbestos can become dangerous to health, however, in the event of disturbance or damage occurring, "because asbestos fibres are released into the air and people may breathe them in."
The law as it presently stands, then, leaves scope for those who are responsible for managing non-domestic premises – such as schools – to leave asbestos in place, as long as they manage and monitor it over time.
However, in its recent article on asbestos in schools, and in light of tragic cases like those of Mr Willis, The Sunday Times has urged the UK Government to go further. The newspaper has launched a campaign "calling for the Government to develop a national plan for the removal of all asbestos over the next 40 years to protect future generations from its dangers."
And there is evidence that the need for such a proactive approach to eradicate school-based asbestos risk could be intensifying.
An alarming recent report from the National Audit Office (NAO), for example, drew attention to the already-poor condition of schools across England. The report stated that approximately 700,000 children were studying in schools where there was a need for major rebuilding or refurbishment. It further claimed that 24,000 school buildings in England – about a third of them – have exceeded their estimated initial design life.
Such statistics are concerning for a number of reasons, including the heightened risk of injury and harm – to both staff and pupils – that deteriorating school buildings could present.
There are fears that as asbestos-containing materials (ACMs) on school premises also degrade over time, there could be an elevated likelihood of materials that were previously considered "safe", releasing asbestos fibres in the future.
This underlines the importance of individuals who are responsible for the maintenance and repair of UK school buildings – in other words, "dutyholders" in accordance with the Control of Asbestos Regulations 2012 (CAR 2012) – continuing to closely monitor asbestos on their sites.
The concerns about the ongoing deterioration of English school buildings are especially acute given the relative scarcity of funding to help combat the issue.
In 2020, the Department for Education (DfE) recommended that £5.3 billion a year be allocated for the maintenance of schools in England; in the years since then, however, the average amount of relevant funding that HM Treasury has provided has been £3.1 billion.
So, although there is funding available to schools that wish to carry out repair and refurbishment work on their ageing buildings, it is feared that this doesn't go anywhere near far enough.
With regard specifically to asbestos, there is particular concern about the UK's 12,000 "system-built" schools. This refers to school buildings that were constructed using lightweight steel and prefabricated designs, and containing large amounts of asbestos.
Is it any longer viable to simply leave asbestos in place?
The Sunday Times has expressed the view that the answer to this question is "no". In its article, the newspaper said it was campaigning for asbestos to be subject to phased removal, beginning with schools and hospitals.
The publication further explained: "Government policy is to leave [asbestos] in place unless it is disturbed and damaged. But with many lightweight prefabricated structures built in the 1950s, 1960s, and 1970s now in a state of disrepair, this is no longer a viable policy; it could be putting schoolchildren, teachers, and ancillary workers at risk."
The good news is that, not unlike how political pressure over the course of the later 21st century eventually led to asbestos being banned, many well-placed observers are now calling for the emphasis to switch from asbestos management to asbestos removal.
Only last year, in fact, the Work and Pensions Committee recommended that the Government undertake a 40-year programme to remove asbestos from all non-commercial buildings. The committee further stated that a national register should be set up of all such buildings where asbestos is still present, with information on the substance's condition.
However, both these recommendations were rejected by the Government, which reasoned that Great Britain already had a "mature and comprehensive plan for managing legacy asbestos risks." It added that there was already a requirement for the owners of public buildings to plan for the safe removal of asbestos where this was needed.
As for the notion of an asbestos database, this was rejected on cost grounds.
There was no shortage of anger in response to this stance. Typical of many observers at the time was Thompsons Solicitors' national head of asbestos strategy, Tony Hood, who lamented that the Government had "chosen to look the other way".
He added: "The tragic result will be more unnecessary deaths and more grieving families."
But even if the Government was determined not to see the value of a national asbestos database, the asbestos removal industry decided to set one up itself.
The National Organisation of Asbestos Consultants (Norac) and the Asbestos Testing and Consultancy Association (Atac) spent six months inspecting 128,761 buildings, and discovered that asbestos was present in about eight in 10 of them (78%). Somewhat more worryingly, of the 710,433 items of asbestos that the two bodies found, 71% were in a condition that could lead to fibres being released.
When one considers these stark findings alongside the discovery – through a DfE survey in 2019 – that 81% of England's state schools contained asbestos, it doesn't take too much hard thinking to realise that the continuing risk could be extremely real.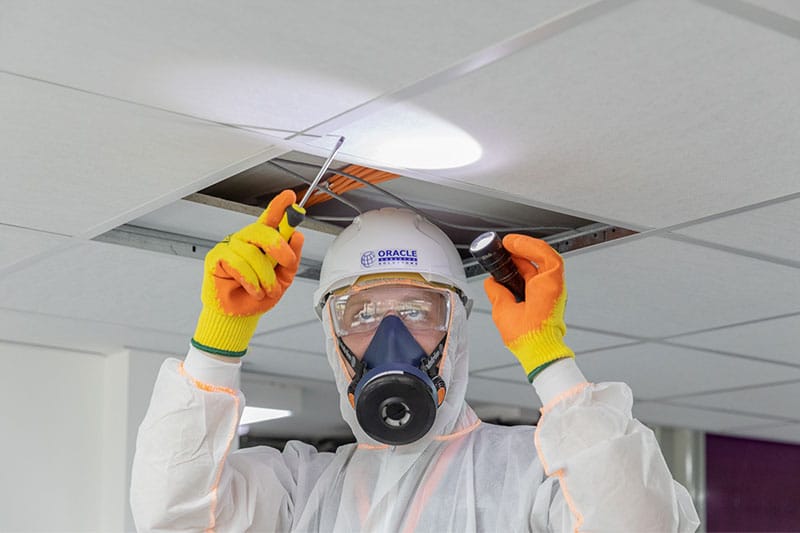 What are the prospects for future schools-based asbestos management?
The UK Government may have turned down the suggestion of its own asbestos removal programme or a national database, but with The Sunday Times having now thrown its weight behind calls for major change, pressure will surely mount for Downing Street to modify its stance.
In fact, the newspaper set out a five-point plan, summarised as follows:
Draw up a national strategy for the planned removal of all asbestos over the coming four decades, including the identification of properties for which urgent action is needed, and clear guidance on how asbestos can be safely disposed of;
Create a national register of properties in which asbestos is present, with information on where the hazardous substance can be found;
Develop a digital register or app that anyone renovating a property can access to free, giving them an easy means of finding out whether asbestos is contained in the given building;
Introduce regular reporting of air quality around buildings in which asbestos is present, in order to monitor possible asbestos fibres;
Put in place minimum training standards for appointed dutyholders whose responsibility it is to monitor asbestos on premises.
The mere fact of The Sunday Times having launched a campaign on this issue does not, of course, guarantee any eventual Government action on any of these recommendations. Nonetheless, in our view here at Oracle Solutions, these are steps that could do much to help control and minimise the risks that asbestos sadly can still pose in school buildings to this day.
So, we will be watching the progress of this campaign with great interest. In the meantime, if you are a dutyholder for a school premises or any other non-domestic property, and you are seeking out the services and expertise that will assist you in managing and/or removing asbestos safely, please do not hesitate to enquire to our team at Oracle Solutions.
You might also find it helpful to peruse our broader database of online articles on asbestos in schools.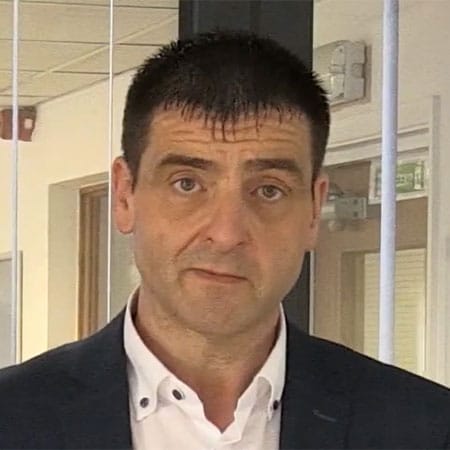 Written by Jess Scott
Jess Scott has been an all-round asbestos consultant since 1996. That's nearly 3 decades of asbestos knowledge. He spends his time sharing that knowledge with the team at Oracle and with their clients. Jess's goal is, and always has been, to use my expertise in helping people to comply with the law. This legal compliance ultimately helps to protect everyone from the harmful effects of asbestos. Jess has acted as an asbestos expert witness in legal cases and is involved in many asbestos educational activities throughout the UK.