How Can I Ensure Legal Compliance For Asbestos Removal in a Garage Conversion
For a number of reasons, it shouldn't be an overly great surprise that the popularity of garage conversions in the UK has apparently surged in recent years.
Amid all the disruption and uncertainty brought by the various COVID-19 lockdowns, data emerged indicating that people in the UK had been Googling twice as much during 2020 for tips on converting their garages, as they had done during 2019.
There was also evidence that this interest translated into action, with 2020 seeing a 25.3% rise in planning applications for garage construction or conversion projects in Great Britain, compared to the situation the previous year.
Nor has the potential relevance and usefulness of a garage conversion necessarily greatly relented over the last year or two, despite the receding emphasis on homeworking in the UK as COVID-19 restrictions have been removed.
After all, there continues to be a lot of pressure on the supply of housing in the UK. So, if a homeowner wishes to give themselves access to greater space, it might not be easy – or affordable – for them to move to a bigger property.
This has led to a great many households in this situation looking into the possibility of "improving rather than moving". For some homeowners, their ultimate decision is sometimes to build an extension to their property; for others, however, it may make more sense to convert their loft or garage into a more practical and usable space for their needs.
However, if you are contemplating a garage conversion for your own residence, it won't simply be a case of deciding on the work, and then commencing with it. That's because you will also need to think carefully about the legal requirements that may apply to your garage conversion.
While the management and/or removal of any potential asbestos in your garage isn't the only legal aspect you may need to bear in mind before proceeding with a garage conversion, it will certainly be an extremely important factor.
So, in this guide, we will be focusing particularly on the question of how to deal with asbestos when converting your garage.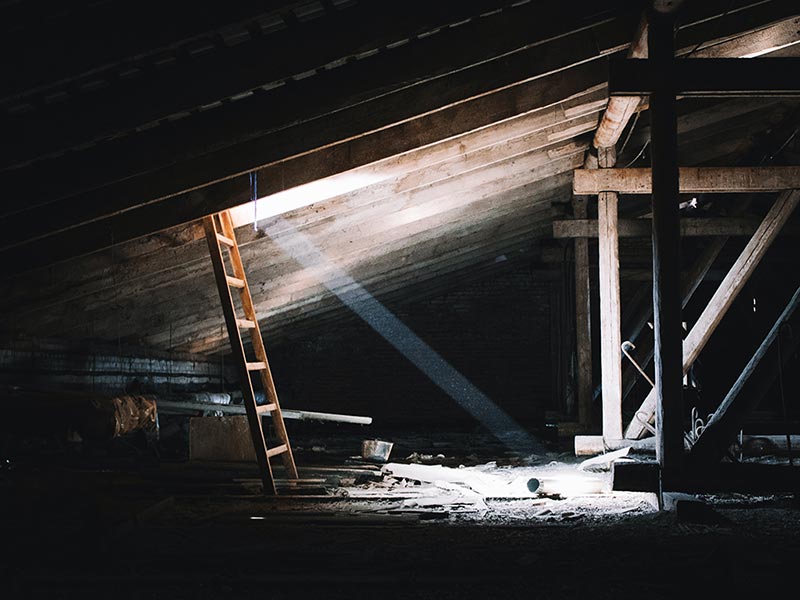 What are the legal compliance considerations for asbestos surveying and removal?
A lot of confusion can often arise with regard to what legal obligations homeowners in the UK might have when it comes to asbestos management and removal, whether or not they are also looking to undertake a garage conversion.
While the Control of Asbestos Regulations 2012, or CAR 2012, are well-known, this particular legislation puts in place a "duty to manage" asbestos for those who are responsible for managing non-domestic properties. The regulation helps to protect others who may be at risk of coming into contact with asbestos on a non-domestic site.
So, what is the situation if you own a domestic residential property, consisting purely of your own private accommodation that does not have any common or communal areas? In that situation, your only duty will be to engage the services of competent contractors to undertake any necessary maintenance and repair work, which may or may not include asbestos removal.
In the above set of circumstances, it would be the builder or contractor that is required to comply with CAR 2012, on the basis that it will not be you, the property owner, who is directly engaged in any work activity. Indeed, in your position as a homeowner, the general duties in Section 3(1) of the Health and Safety at Work etc Act 1974 (HSW Act) will help protect you in relation to any risks that occur due to work activities taking place in your home.
However, it is important to appreciate that while CAR 2012 is directed at non-domestic properties, it can also apply to some common areas in domestic premises. A garage or parking space that is not allocated to any specific person would count as such a "common area".
It should be borne in mind, too, that if you are a landlord of a domestic property, and are therefore responsible for maintenance of the building's structure, you would be classified as the "dutyholder" under CAR 2012. This would mean that as someone who has a duty to protect tenants, visitors, and tradespeople/contractors using the property, you would need to manage asbestos in any property that you own in compliance with this legislation.
If you are a domestic property owner and are not the landlord for the property, you won't be legally obliged to arrange an asbestos survey at the site before you proceed with your garage conversion. However, if the garage dates from before the year 2000, it is especially strongly advised that you have an asbestos survey carried out before starting with conversion work – not least for your own peace of mind.
In any case, if you do arrange to have someone carry out conversion work at your garage, you should let them know about any asbestos-containing materials (ACMs) that you know, or strongly suspect, to be present in the garage, before they proceed with their work.
Where to look for asbestos in garages
To some people, a garage may not seem the most obvious place for asbestos to be present. However, with asbestos being so widely used as a construction material for the bulk of the 20th century until it was banned in the UK in 1999, if your own garage was built prior to the year 2000, the reality is that it could very well contain asbestos.
The following are all examples of asbestos products that may still be present in some garages in the UK today:
Corrugated asbestos cement roofing
Asbestos cement wall panels
Asbestos ceiling insulating board
Asbestos piping
Asbestos packers below timbers
So, one of your first essential tasks when you are looking to have a garage conversion carried out at your property, will be looking around the garage, and considering the areas – such as the roofing, insulation, and cement board – where there might be an especially high likelihood of asbestos being present.
But of course, even if you think that certain materials you identify may be asbestos, it is crucial to avoid doing anything that would put you – or any other member of your household – at risk.
By arranging professional asbestos surveys and assessments from a reputable asbestos management and removal company, you can ascertain which areas of your garage are, and are not, asbestos. This, in turn, will enable you to make informed decisions on how to deal with the ACMs that do turn out to be present in your garage.
What are the legal steps in the asbestos removal process?
If asbestos is, indeed, identified in your garage, you might be tempted to remove it yourself. However, given the extreme hazards to health that asbestos presents, it is recommended that you engage the services of dedicated asbestos removal contractors who have been licensed by the Health and Safety Executive (HSE).
After all, if you do not have the necessary training or health and safety equipment for carrying out asbestos removal at your garage, you could be easily putting your health – or someone else's – at risk. Even if you have the skill and experience to carry out this work yourself, there will still be a need for you to comply with the law for the subsequent disposal of asbestos waste.
In any case, there are many highly specialised measures typically used in the asbestos removal process in a garage. The contractors who carry out the job will need to have the right protection, and they will need to cover any other areas of the garage that require protection during the removal operation, in addition to setting up barriers to keep people away from the work area.
Asbestos removal from a garage by licensed professionals also typically involves such steps as the use of sprayers with special liquid to control asbestos fibres and dust, and a final detailed clean of the area after removal. An asbestos waste certificate will also be produced once the removal work is done.
What are the necessary compliance checkpoints for garage conversions?
As we referenced above, it isn't only asbestos that will dictate certain legal considerations when you look to carry out a garage conversion.
A common question about garage conversions in the UK is whether planning permission is required for them. The answer is that it isn't actually very common for a garage conversion to require planning permission in the UK; instead, a garage conversion that only involves internal alterations and does not involve significant change to the external look of the home, will typically fall under Permitted Development rights.
If, however, you plan to increase the garage's size or make other drastic changes, you can expect planning drawings to be required. You will also probably need to seek planning permission for a garage conversion if your property is in a designated area, such as a Conservation Area, Area of Outstanding Natural Beauty, or National Park. And if the building is listed, it will be necessary to obtain Listed Building Consent.
Easy-to-overlook factors like the above mean we would urge you to double-check with your local authority as to what permissions and approvals you may need to obtain for your garage conversion.
Fire safety, too, is a vital consideration for anyone undertaking a garage conversion. This is covered by Part B of the Building Regulations, which any builders that you hire should already be aware of.
If, for example, the garage conversion will be accessible from the hallway, this will be regarded as a safe means of escape to the outside. In the event, however, that the new room created by the garage conversion process will only be accessible by entering through another inner room (that does not provide direct access to the outdoors), there will be a need for an alternative escape route.
The protection of workers and residents during asbestos removal and garage conversion work
As we addressed earlier in this article, where a private property owner is simply arranging to have their own garage converted and there are no "common areas" to concern themselves with, they will not be legally responsible for risks to contractors from asbestos.
Where the provisions of the aforementioned CAR 2012 do apply, it will be the following parts of that legislation that are especially relevant:
Regulation 11 (Prevention or reduction of exposure to asbestos)
Regulation 15 (Arrangements to deal with accidents, incidents, and emergencies)
Regulation 16 (Duty to prevent or reduce the spread of asbestos)
Naturally, you can expect any reputable, HSE-licensed asbestos removal contractor to be highly skilled in ensuring the health and safety of workers – and anyone else nearby, such as the building owners or local residents – during an operation to remove asbestos from a garage.
Conclusion: putting compliance first
It can never be emphasised enough, just how crucial it is to ensure compliance with all the key legislation applicable to both asbestos removal and garage conversions in general, when one is seeking to develop a garage.
As a property owner with an interest in converting your garage, you must prioritise safety, legality, and proper procedures when it comes to every aspect of your garage conversion.
As we have touched on in this article, it isn't always the property owner themselves who is directly legally responsible when it comes to sensitive matters concerning garage development and the removal of asbestos from such a space.
Nonetheless, homeowners and contractors alike should still be proactive in staying informed and taking every possible measure to ensure adherence with the relevant regulations.
Would you like to find out more about the role that Oracle Solutions' own asbestos consultancy, management, and removal services could play in any given project you are looking to carry out? If so, you are very welcome to send us an email or to call us to request your fast and free asbestos quote.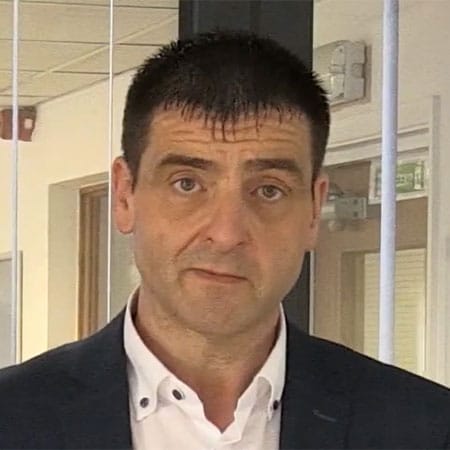 Written by Jess Scott
Jess Scott has been an all-round asbestos consultant since 1996. That's nearly 3 decades of asbestos knowledge. He spends his time sharing that knowledge with the team at Oracle and with their clients. Jess's goal is, and always has been, to use my expertise in helping people to comply with the law. This legal compliance ultimately helps to protect everyone from the harmful effects of asbestos. Jess has acted as an asbestos expert witness in legal cases and is involved in many asbestos educational activities throughout the UK.