What are the Issues & Risks of Asbestos Removal from Listed Buildings?
The subject of asbestos in listed buildings and other heritage structures, and how to handle the material when it is present in such premises, is an interesting one for a number of reasons. After all, many listed buildings were constructed prior to the time, in the mid-19th century, when asbestos began to be mined for commercial purposes.
However, if this is indeed the case for a listed building for which you are responsible, you should never presume that asbestos therefore must be absent from the building. Later modernisation work might have been carried out in the property that led to asbestos-containing materials (ACMs) being installed in the building.
The importation and use of asbestos in the UK was only finally banned in 1999. So, you must never presume that ACMs won't be present in your listed building simply on the basis of when it was first constructed. With so many pre-19th-century buildings having had central heating systems and electrics installed over time, it is very possible that asbestos will be present.
Indeed, the Control of Asbestos Regulations 2012, or CAR 2012, which are aimed at those who manage non-domestic premises, make clear that the dutyholder should presume materials contain asbestos, unless there is strong evidence that they do not.
Even beyond this consideration, it is important to acknowledge that listed buildings can present certain more complex challenges than more recently constructed buildings, as far as asbestos management and removal are concerned. After all, buildings dating from many centuries ago were not designed and constructed to 21st-century health and safety standards.
So, if you are responsible for a listed building that contains suspected or confirmed ACMs, what are the issues and risks you will need to take account of as far as asbestos removal is concerned?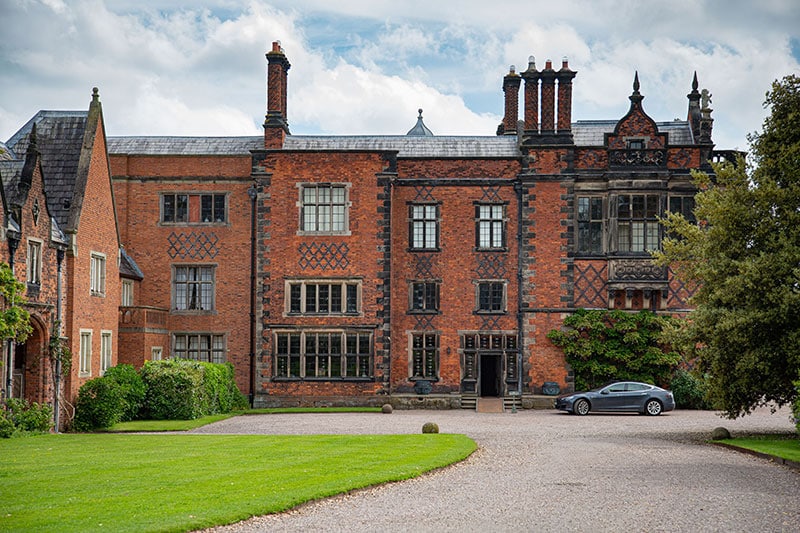 Understanding asbestos in listed buildings
If a given listed building for which you are the dutyholder under CAR 2012 was constructed prior to the time asbestos was commercially mined from the mid-19th century until the end of the 20th century, it would not have contained asbestos at the time it was built.
However, the arrival of central heating systems and electricity led to all manner of older buildings – including many of today's listed buildings – having asbestos products installed in them.
So, in the case of your listed building, there might have been refurbishment or upgrade work done involving the likes of electrics, wiring and fuse boxes, that effectively brought asbestos into the property.
Asbestos can be present in panels in old fuse boards, for example, as well as below fuse boards, and even in the fittings that attach the fuse box to the wall.
One of the reasons why asbestos was so popular during its period of legal use in the UK, was its fire resistance. So, you should be alert to such possibilities as asbestos fire breakers having been added to the loft of a thatched building, or asbestos boards or fire doors having been installed in the property. An older door, for instance, might have had asbestos cladding installed on one side to make it fire-resistant.
The heating systems in your listed building should be another major focus when you are keeping an eye out for potential ACMs. The boilers, pipework and insulation are classic areas where asbestos can be present, and these areas can pose a particular risk over time given how liable asbestos can be to degrade, or even to be disturbed by rats and mice.
The flooring in your listed building, too, might be far from "original", and may have been refloored with asbestos tiles.
Also bear in mind that there may have been extensions to the property over time. In the case of an early 19th-century property having been given a 1960s extension, for example, it is extremely likely that asbestos was installed in the latter, and perhaps retrospectively in the former.
Issues and risks in asbestos removal from listed buildings
Such are the complexities of many listed buildings in terms of their design and construction, they can present certain risks and challenges with regard to the removal of asbestos materials. These include:
Preservation of historical and architectural features
There can often be tension with regard to what might seem to be the competing priorities of heritage protection and ensuring the given building is safe from asbestos. However, this doesn't have to be the case. You can take certain steps to help ensure historical and architectural features in your building do not sustain damage as a result of an asbestos removal operation.
Such steps could include "boxing in" vulnerable elements of the building "in situ" to help prevent accidental damage, covering floors with sheeting, membrane, or matting, and putting in place temporary support for unstable ceilings.
Inevitably, there will be a need in your building to balance conservation with any asbestos removal requirements that you may have. However, by carefully considering the circumstances of your listed building ahead of the asbestos removal, you can take sensitive and appropriate approaches to this.
Impact on structural integrity and building stability
Listed buildings can be more vulnerable than other building types to asbestos removal works – or other kinds of disturbance to asbestos materials – which could put the entire structural integrity and stability of the property at risk.
By ensuring a comprehensive assessment is carried out, and planning properly on the basis of the information that arises from this, you can help ensure any asbestos removal operation causes minimal structural damage to the building.
Seeking advice from conservation officers, and professionals who are skilled and experienced in the removal of asbestos from listed buildings, can further help to guard against any "missteps".
Compliance with heritage and conservation regulations
With listed building conservation and management of the health and safety risks posed by asbestos both being statutory requirements, you might understandably feel that these priorities are competing with each other in your listed building.
The key here is to consider both of these statutory requirements in proportion, rather than presuming that one must prevail over the other.
As well as asbestos-related regulations such as the aforementioned CAR 2012, dutyholders for listed buildings should be alert to the fact that a building being listed as special architectural or historical interest under section 1 of the Planning (Listed Building and Conservation Areas) Act 1990, means it really is protected by law.
This means there will be a need to obtain "Listed Building Consent", before any works that are likely to impact on the fabric of the building will be permitted to start. Collaborating with heritage authorities and conservation experts will help you ensure you stay on the right side of the regulations.
Special considerations for asbestos removal in listed buildings
As I have touched on throughout this article, the process of removing asbestos from a listed building might not necessarily look exactly the same as the process of removing asbestos from a non-listed one. Here are some of the factors you are likely to need to bear in mind:
Pre-removal assessments and surveys
Dutyholders for non-domestic premises that are listed, just like those that are non-listed, are subject to a requirement, under CAR 2012, to take reasonable steps to determine whether there are materials containing asbestos present in the building.
So, you will need to arrange for the comprehensive assessment and surveying of your listed building for asbestos, to allow for the identification and documentation of ACMs.
This process should include evaluating the potential impacts on historical features, which may be more vulnerable to damage during asbestos removal works than the equivalent features in much more recently constructed buildings.
We have referenced previously how the priorities of protecting heritage and protecting human health from asbestos risks, might seem to be in competition with each other. However, this does not have to be the case, and nor should you be considering that one of these priorities needs to "win" over the other.
This should be central to your thinking when you are looking to have asbestos removed from your listed building, with conservation requirements being deeply incorporated into the asbestos removal process.
As we mentioned above, if your building is listed in accordance with the Planning (Listed Building and Conservation Areas) Act 1990, and any intended works are likely to affect the building's fabric, you will need to secure "Listed Building Consent" before you start these works.
Reaching out to the relevant heritage authorities can help you to determine whether there are any permissions or consents you will need to seek before commencing work.
Bear in mind that local planning authorities are able to refuse consent of any works, unless it can be demonstrated that the harm or loss caused to the listed building is necessary in order to achieve substantial public benefit outweighing that of harm or loss to the heritage value.
Preservation techniques during removal
As we touched on earlier in this article, certain elements of a listed building might be especially vulnerable to damage or loss – even more so when a process as potentially disruptive as asbestos removal work is taking place.
This might necessitate the application of specialised removal methods in order to minimise damage, alongside the temporary protection of architectural elements while asbestos removal work is taking place. Examples of the latter could include the "boxing in" of physical features, or even just the prevention of access to non-essential areas.
Engaging qualified experts and contractors
By working alongside conservation architects and heritage experts, you can help to ensure the asbestos removal operation in your listed building goes smoothly. But something else is likely to be just as important; choosing to work with asbestos consultants who are actually experienced in the issues that asbestos removal presents in listed buildings.
Selecting licensed asbestos removal contractors who have particular expertise in listed buildings, can help give you the very greatest peace of mind and confidence with regard to the quality and safety of the work carried out.
Ask Oracle Solutions today about our own knowhow and experience with listed buildings
Hopefully this article will have given you an appreciation of the fact that the removal of asbestos from listed buildings can bring about certain issues and risks that do not apply (or do not apply as strongly) to non-listed buildings.
This important category of older buildings presents a need for careful planning, expert involvement, and collaboration with heritage authorities. And when the asbestos removal work is going on, much care and attention will need to be paid to the preservation of historical and architectural elements, at the same time as ensuring the utmost safety.
Would you like to find out more about how our licensed asbestos removal professionals at Oracle Solutions can help ensure your own experience of managing asbestos in your listed building is a positive one? If so, please do not hesitate to reach out to us today.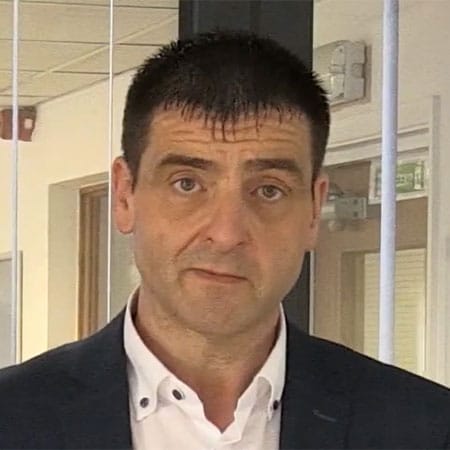 Written by Jess Scott
Jess Scott has been an all-round asbestos consultant since 1996. That's nearly 3 decades of asbestos knowledge. He spends his time sharing that knowledge with the team at Oracle and with their clients. Jess's goal is, and always has been, to use my expertise in helping people to comply with the law. This legal compliance ultimately helps to protect everyone from the harmful effects of asbestos. Jess has acted as an asbestos expert witness in legal cases and is involved in many asbestos educational activities throughout the UK.