How to Remain Legal & Compliant with the Latest Asbestos Regulations
It may have been well over two decades since it was legal to import, supply, and use asbestos in the UK – a ban on all types of the naturally occurring material having been imposed in 1999 – but the risk that asbestos presents has not gone away.
By "risk", we are – of course – referring to the risk to human health that the substance can continue to be present where it remains in public, commercial and residential buildings up and down the UK, in instances where the material has been disturbed or is in poor condition.
However, we could equally be referring to the legal risk that would be presented for individuals and organisations that fail to comply with current asbestos regulations in the UK. So, let's take a closer look at the essentials of asbestos and the law, and how you can ensure compliance.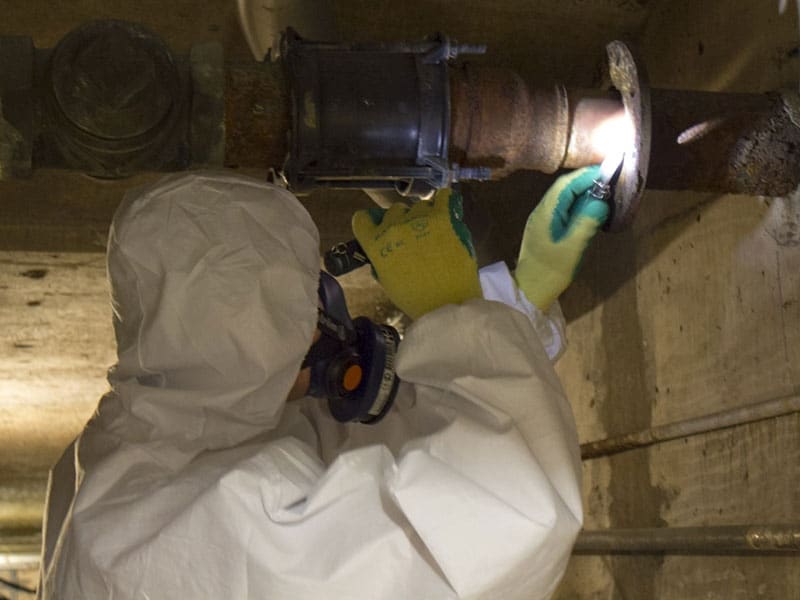 Asbestos and the law
Today, the very word "asbestos" is synonymous with peril to human health. It is well-established that the breathing in or ingestion of asbestos fibres, as can occur in circumstances in which the material is nearby and asbestos dust is released into the air, can lead to the development of asbestos-related disease such as mesothelioma or asbestosis. A long latency period means such disease might only become apparent many decades after the sufferer was exposed to asbestos.
However, the ways in which asbestos was treated in UK law used to be very different to the situation now. The fibrous silicate material began to be used in the UK as long ago as the 1870s, including on ships and steam engines, as well as in power-generating plants.
As soon as the early 20th century, knowledge started to spread of the dangers that asbestos posed to health. But it took until 1985 for a ban to be put in place on amphibole (blue and brown) asbestos in the UK, followed by a ban on all other types of the material in late November 1999.
Due to the longstanding and widespread use of asbestos in construction prior to that date, the substance remains present in great numbers of buildings across the UK. Asbestos is not considered to be dangerous when it is in good condition and undisturbed, but regulations have been put in place to help manage the risk the fibres can otherwise pose.
Which regulations outline how to deal with asbestos in the UK?
If you are responsible for premises where asbestos might be present, your main point of reference when seeking to ensure compliance with UK asbestos regulations should be the Control of Asbestos Regulations 2012 – sometimes referred to as 'CAR 2012'.
CAR 2012 contains the most up-to-date set of regulations that those managing buildings are required to comply with when dealing with asbestos. It is generally accepted that CAR 2012 applies to properties built before the year 2000, as it is in properties of this age that asbestos-containing materials (ACMs) are especially likely to be present.
What are the Control of Asbestos Regulations 2012, and who do they apply to?
The Control of Asbestos Regulations 2012 came into force on 6th April 2012. They represented an update of previous UK asbestos regulations, in response to the European Commission's then-view that the UK had not yet fully implemented the EU Directive on asbestos exposure (Directive 2009/148/EC).
In practice, the updated regulations are not much changed from the previous regulations, although they do put in place some additional requirements for certain types of non-licensed work with asbestos – specifically notification of work, medical surveillance, and record keeping.
If you are an employer, employee, or someone else who manages the maintenance of non-domestic premises, you can regard CAR 2012 as being applicable to you.
Regulation 4 of CAR 2012 sets out a "duty to manage" asbestos on non-domestic premises, the purpose being to help ensure the safe maintenance of asbestos, as well as that employees and workers are aware of the presence of asbestos on-site.
Meanwhile, CAR 2012 Regulations 5 and 6 cover the duty to protect yourself and others from being exposed to asbestos while at work, even if this is at domestic premises rather than a commercial or public site.
The "duty to manage" asbestos
As mentioned above, the "duty to manage" asbestos is a key element covered by CAR 2012. Regulation 4 requires the person who has this duty – otherwise known as the "dutyholder", this being the person who is in charge of maintenance for the given non-domestic premises – to:
Take reasonable steps to ascertain whether there are asbestos-containing materials on the non-domestic premises – and if so, to determine the amount of those materials, their location, and what condition they are in
Presume that all materials contain asbestos unless there is strong evidence of this not being the case
Create an asbestos management plan, and keep it up to date
Regularly review and monitor the plan for managing asbestos
Provide details on the location and condition of the asbestos-containing materials to anyone who is liable to work on them or disturb them.
What are the legal risks and penalties for asbestos breaches?
If, in your capacity as the dutyholder, you have not put in place an asbestos management plan, you could be risking being hit with a fine of up to £20,000, or a prison sentence of up to six months.
A serious breach of the regulations can lead to the guilty party having an unlimited fine imposed on them, and/or being imprisoned for up to two years.
Who is responsible for preventing your exposure to asbestos?
We earlier mentioned not just employers and dutyholders, but also employees, and it is important to appreciate this dimension.
If you are an employee rather than an employer or dutyholder, the legal responsibilities in relation to preventing asbestos exposure will mainly fall on people other than you. However, as an employee, you are still required to take responsibility for ensuring your actions do not cause you or someone else to be exposed to asbestos.
As an employee, you are also responsible for following any procedures that your employer or the dutyholder puts in place to help prevent people from coming into contact with asbestos.
The dutyholder is required to carry out certain actions before initiating construction or maintenance work on any premises where asbestos may be present, or on any plant or equipment that may contain asbestos material. Those tasks include:
Identifying the possible location of any asbestos-containing materials (ACMs)
Identifying the type and condition of any such ACMs
Assessing the risks
Controlling and managing the risks.
When should an asbestos risk assessment be reviewed and updated?
You should be arranging for your asbestos risk assessment to be reviewed and updated every six to 12 months.
However, as an asbestos risk assessment ultimately only remains valid until something on the given premises changes, you shouldn't simply be waiting for a specific time interval to elapse since your risk assessment was last looked at.
So, whenever there is a change in the premises, the competent person needs to ensure the asbestos risk assessment is reviewed, with any updates being made as appropriate.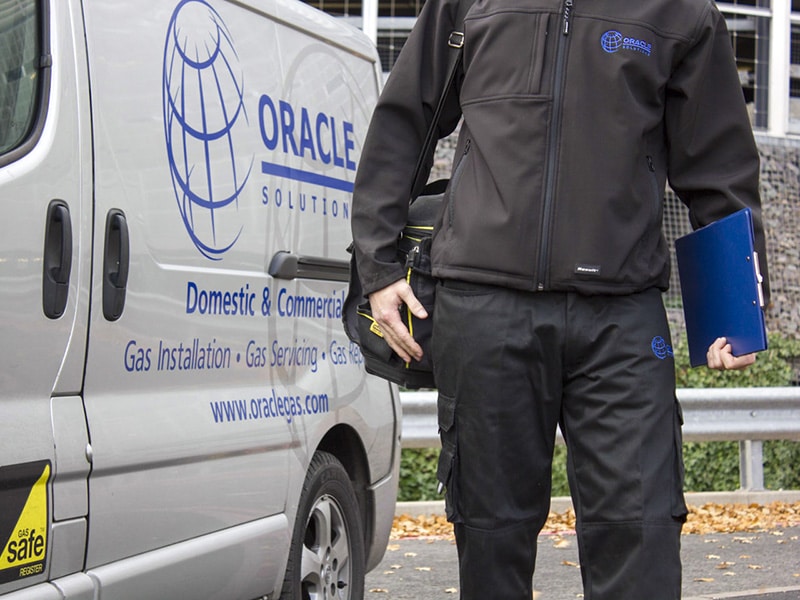 Do you need training to work with asbestos?
It is mandatory for someone who is at risk of being exposed to asbestos at work to receive relevant training.
Specifically, CAR 2012 states: "Every employer must ensure that any employee employed by that employer is given adequate information, instruction and training where that employee… is or is liable to be exposed to asbestos, or if that employee supervises such employees".
Such training must also be provided, in the words of CAR 2012, where the given employee "carries out work in connection with the employer's duties under these Regulations, so that the employee can carry out that work effectively."
The regulations also say that the training provided must be (a) "given at regular intervals"; (b) "adapted to take account of significant changes in the type of work carried out or methods of work used by the employer"; and (c) "provided in a manner appropriate to the nature and degree of exposure identified by the risk assessment".
Do you need a licence to work with asbestos?
The Health and Safety Executive (HSE) sets out that work involving asbestos must be undertaken by a licensed contractor in any of the below circumstances:
Worker exposure to asbestos is not sporadic and at a low intensity
The asbestos risk assessment is not able to clearly demonstrate that the control limit will not be exceeded
Work will be undertaken on asbestos coating
Work will be undertaken on asbestos insulation or asbestos insulating board, where the risk assessment demonstrates that the work will not be short in duration. This type of work is considered to be "short duration" when the work with asbestos materials will take no longer than two hours in any seven-day period, and no given person works for longer than one hour in that two-hour period.
Even if you will "only" be carrying out non-licensed asbestos work, it is still required that effective controls be put in place.
Let Oracle Solutions help you ensure asbestos compliance
As an accredited asbestos consultancy, Oracle Solutions is strongly placed to provide the reputable asbestos services that will support your efforts to comply with the latest regulations.
To discuss and request a free, fast, and great-value quote for asbestos sample testing, surveying, removal or a related service, please do not hesitate to call us or to send us an email.