Do I need an asbestos survey?
If you are responsible for a site where you suspect asbestos may be present, there are a lot of questions that are likely to run through your head when you are contemplating whether to
request an asbestos survey
from an organisation like our own. Why should you arrange an asbestos survey, for instance, and how can you choose the right asbestos surveyors?
Below, we scrutinise these and many more questions that firms considering such asbestos services routinely ask us.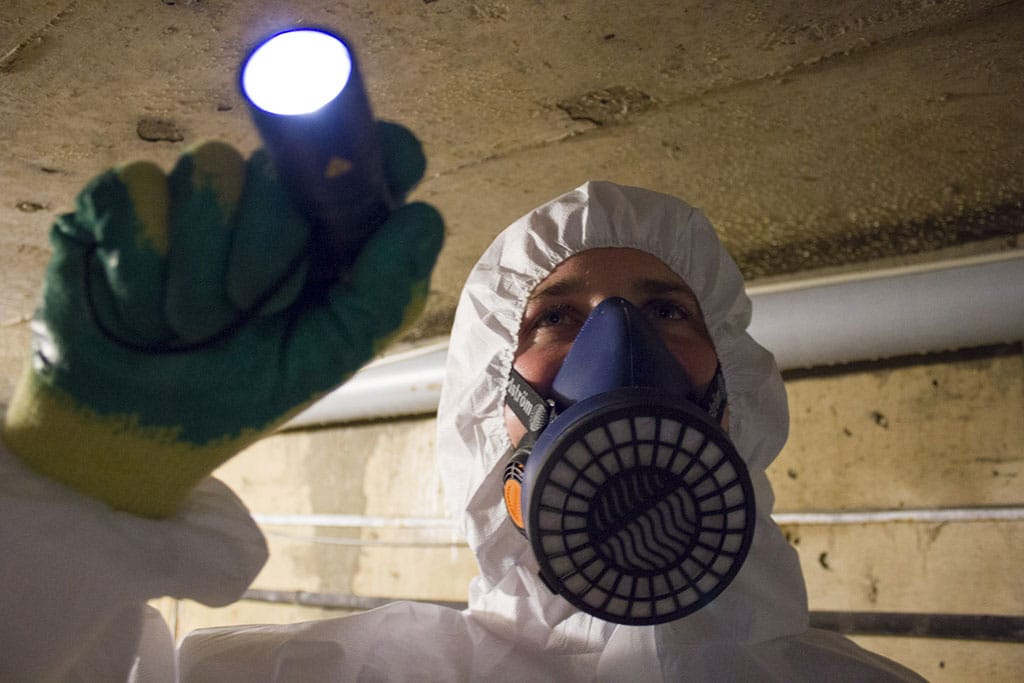 Is it strictly necessary to have an asbestos survey carried out?
It isn't technically legally required for any building to have an asbestos survey undertaken for normal day-to-day operations. However, Regulation 4 – 'The Duty to Manage' – of the Control of Asbestos Regulations 2012 does outline a series of requirements for commercial building owners.
Such requirements include to undertake reasonable measures to locate or presume the location of any asbestos containing materials (ACMs) on the given site, as well as to prepare a record of these materials' location and condition, and assess the risk the materials pose.
This regulation also calls for the owners of commercial buildings to produce and implement a plan outlining how the risk posed by any ACMs will be managed, as well as to periodically update the plan and ensure anyone liable to disturb the materials is able to access the relevant information.
The combined effect of these requirements is that if you are the owner of a commercial building in the UK, you should have a record of known or presumed ACMs on the site, and a plan for managing those materials.
While, in theory, you could produce your own record of ACMs and an accompanying management plan, in practice, the building owner will almost always need to get in touch with another individual or organisation with the competence required to undertake an asbestos survey.
So, how can you be sure of using such a 'competent' firm or individual?
Given the immense responsibility and risk associated with the management of asbestos, you should always place the utmost emphasis on only working with a trustworthy and competent asbestos surveyor.
The good news is that you can be confident of your chosen asbestos surveyor knowing what they're doing if they are United Kingdom Accreditation Service (UKAS) accredited to ISO17020. This is the only accreditation for asbestos surveying in the United Kingdom, so you should look out for it on any asbestos surveying company's certificate.
While other accreditations such as ISO9001 exist, these do not relate specifically to asbestos surveying. If, then, such a company has one of these accreditations but not ISO17020, while this indicates the firm has a quality system in place, it does not indicate to you their technical competence in asbestos surveying.
In contrast, if you use an asbestos surveying specialist with ISO17020 accreditation from UKAS, you will be able to have faith in the company having competent staff and appropriate resources to undertake this vital and sensitive task, while also being impartial and consistently performing to the highest standards.
What are the potential consequences of using a non-accredited surveyor?
Unfortunately, using a surveyor or surveying company that lacks UKAS accreditation could open up your organisation and anyone who visits or works on your site to a series of risks.
A non-accredited firm, for instance, may not have the qualifications, knowledge and experience required to do the job thoroughly and safely; even your chosen surveyor holding P402 asbestos surveying certification is not enough, on its own, to demonstrate competence.
Such a company may also lack the resources necessary to carry out adequate and complete asbestos surveys, especially when there may be ACMs present in your building that are not quickly detectable by sight alone.
The surveyor's reports may also be unclear, and their recommendations inappropriate. In addition, such firms can often be less than impartial, and may not give you any means of comeback – such as an obvious higher authority or formal complaints procedure – if you are dissatisfied with their service.
How much should I pay for an asbestos survey?
There is no simple and easy answer to this, because of the wide range of variables involved. These include the type of survey, with management surveys tending to be less invasive than demolition and refurbishment surveys, and therefore being priced lower due to the reduced time and costs involved.
Other factors that are likely to influence how much you pay for your asbestos survey range from the size of the site and the number of rooms or spaces it has, to the building's age. An office block dating from the 1960s when asbestos use was at its height, for example, is likely to require more surveying than a structure built in the mid-1990s.
Place your trust in an accredited, capable and experienced asbestos consultancy
Not only do our asbestos surveyors and consultants here at Oracle Solutions all hold at least BOHS P402 Asbestos Survey/Surveying Certification, including a minimum of two years' surveying experience, but we are also a UKAS accredited company.
You can therefore be sure that when you turn to us for asbestos surveys, management, removal or all manner of other services related to this highly dangerous material, you will receive a service that embodies the ultimate in competence, skill and impartiality.
Call 0844 2451784 today, and we would be delighted to provide you with a fast and free quote for asbestos surveying that will enable you to put your mind at rest when looking to ensure this aspect of your site has been responsibly managed.