Middlesbrough man sentenced for asbestos dumped near primary school
A man has avoided incarceration after being convicted in relation to the fly-tipping of 61 tonnes of waste in Middlesbrough, in an incident described as "one of the worst" the Teesside town has ever seen.
Darren Mills dumped the rubbish – which included not only considerable amounts of household waste, construction materials, and household appliances, but also two tonnes of asbestos waste – near a primary school and nursery.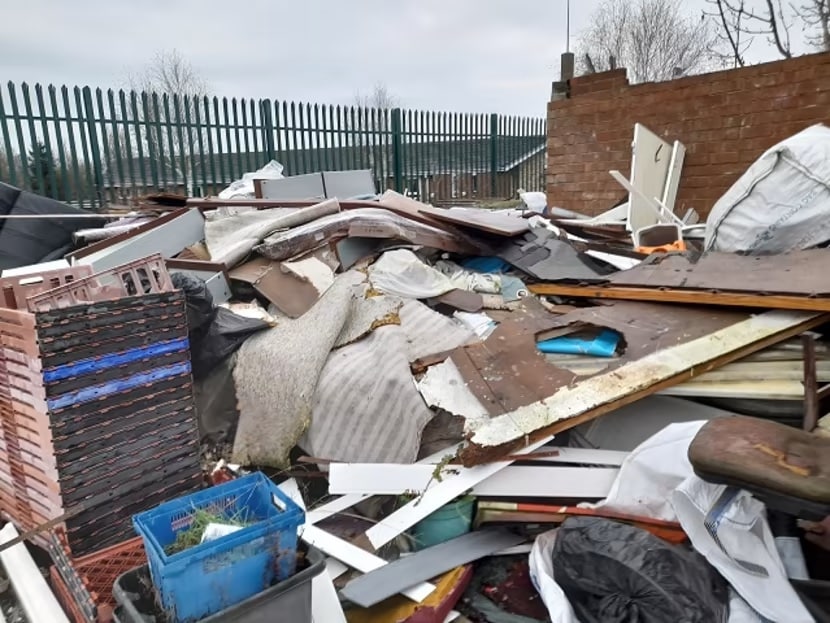 The 45-year-old admitted guilt to three offences of depositing controlled waste, operating a regulated facility without an environmental permit, and disposing of waste in a manner likely to cause pollution of the environment or harm to human health.
Mr Mills was handed a nine-month prison sentence, suspended for 18 months, in addition to being ordered to undertake 240 hours of unpaid work.
It was also demanded that he pay costs amounting to £1,000 to Middlesbrough Council. As well as this, he was given a criminal behaviour order, which barred him from using social media to advertise waste clearance services, and from working as a "man with a van".
"Dumping van load after van load for financial gain"
Judge Christopher Smith characterised Mr Mills as having "run amok dumping van load after van load for financial gain." Teesside Crown Court was told that for local residents, the waste had been a "nuisance", given that it had been dumped on land close to Middlesbrough's Turford Avenue Social Club, next to Minnow's Children's Day Nursery and Brambles Primary Academy.
Middlesbrough's former mayor, Andy Preston, had previously described the fly-tipped site as "undoubtedly one of the worst we've ever seen in Middlesbrough".
Mr Mills, of Grangetown's Shakespeare Avenue, carried out the offences between 1st April and 31st December 2021.
A "fantastic" outcome sending a strong message to others tempted to illegally dump waste
Reacting to the outcome of the action against Mr Mills, Middlesbrough Council's operational community safety manager, Dale Metcalfe, hailed it as a "fantastic" result.
He added that the sentencing of Mr Mills sent "a clear message that we will not as an organisation in Middlesbrough accept this type of behaviour… I want to send a clear message to those that are collecting waste and dumping it illegally that we will do all we can as an authority to track you down and take action and put you before the court."
The same fly-tipping incident had also previously led to 46-year-old Melanie Gibson, of Cresswell Road, Grangetown, facing the court. She admitted to knowingly allowing controlled waste to be deposited without a permit on one day.
According to Ms Gibson's barrister Robin Turton, she had been forced to quickly move house, and had made a short-notice arrangement with Mr Mills to move her possessions. He arrived with bags of rubbish in the back of his vehicle, which he left at the social club and failed to pick up. He kept on using the site to dispose of "illegal rubbish".
A one-year conditional discharge was handed down to Ms Gibson, who was also ordered to pay the council £150 in costs, after the judge heard that she was receiving Universal Credit and was unemployed.
Are you seeking out a free and fast quote for comprehensive asbestos services? If so, our team at Oracle Solutions can advise and assist when you send us an email or give us a call.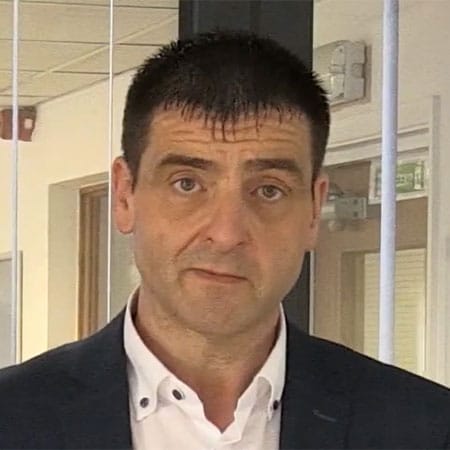 Written by Jess Scott
Jess Scott has been an all-round asbestos consultant since 1996. That's nearly 3 decades of asbestos knowledge. He spends his time sharing that knowledge with the team at Oracle and with their clients. Jess's goal is, and always has been, to use my expertise in helping people to comply with the law. This legal compliance ultimately helps to protect everyone from the harmful effects of asbestos. Jess has acted as an asbestos expert witness in legal cases and is involved in many asbestos educational activities throughout the UK.