£90,000 Fine for Warrington construction firm that exposed public to asbestos during renovation work
A construction company has been hit with a fine of £90,000, as a consequence of its actions when carrying out a renovation project that caused people to be exposed to asbestos in Hanley, Stoke-on-Trent.
No one from Esskay Construction Ltd appeared in person at Staffordshire Magistrates' Court on 24th August 2023; nonetheless, the company was found guilty in its absence.
What is the background of this case?
Prosecuting on the Health and Safety Executive (HSE)'s behalf, Nathan Cook said to the court that a concern had been raised with the regulator on 31st August 2021, in relation to asbestos disturbance at a refurbishment project under Esskay Construction's control.
The site in question was an address at Brunswick Street, Hanley. When local-authority representatives visited the site, they found significant quantities of asbestos-containing debris to the front and rear of the premises, as well as along the public highway.
This was followed by an inspector from the HSE visiting the site and serving two Prohibition Notices. This action had the effect of prohibiting access to, as well as all work within, 12 Brunswick Street and the surrounding area, other than by a licensed asbestos contractor for the purpose of making safe.
An asbestos removal contractor who held a licence from the HSE was then appointed in order to carry out a clean-up operation.
The failure to arrange an asbestos survey had perilous consequences
The health and safety regulator undertook further investigations, and found that Esskay Construction had not appointed a competent person to carry out a refurbishment and demolition asbestos survey of the property before starting work at the site.
The company then permitted refurbishment work to begin on the premises, without knowing the locations of asbestos-containing materials (ACMs). This led to the ACMs ultimately being disturbed, which meant that both workers and members of the public were potentially brought into direct contact with dangerous asbestos fibres.
A hefty fine, and a similarly heavy warning to others
Despite its aforementioned absence from the court, Esskay Construction Ltd – of Mandarin Court, Warrington, Cheshire – was found guilty in its absence of breaching Regulations 5, 11, and 16 of the Control of Asbestos Regulations 2012.
A fine of £90,000 was imposed on the company, which was also ordered to pay costs of £6,009, as well as a £190 victim surcharge.
HSE inspector Will Gretton commented after the hearing: "Asbestos is a class 1 carcinogen. Carelessness at this scale, met with a failure to attend court, is unacceptable."
The inspector added that the case "should serve as a reminder to those engaged in this type of work that they have responsibilities when it comes to managing the risks associated with asbestos."
Are you looking to take the steps that will help you manage asbestos safely at a site for which you are responsible? If so, please don't hesitate to contact Oracle Solutions to find out more about our licensed and accredited asbestos services and expertise, and to request your free and fast quote.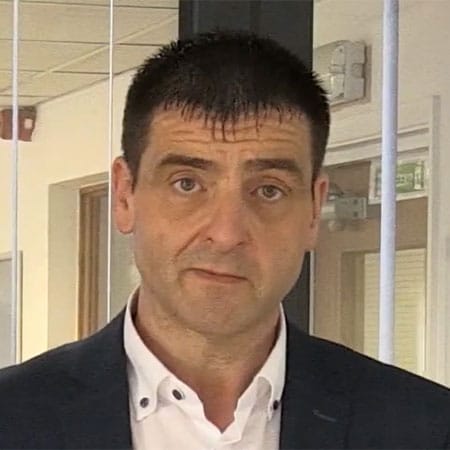 Written by Jess Scott
Jess Scott has been an all-round asbestos consultant since 1996. That's nearly 3 decades of asbestos knowledge. He spends his time sharing that knowledge with the team at Oracle and with their clients. Jess's goal is, and always has been, to use my expertise in helping people to comply with the law. This legal compliance ultimately helps to protect everyone from the harmful effects of asbestos. Jess has acted as an asbestos expert witness in legal cases and is involved in many asbestos educational activities throughout the UK.