Failure to control asbestos removal lands client and construction firm with fines
Sentences have been handed down to a property owner and building contractors in relation to the refurbishment of an old hotel where asbestos-containing materials (ACMs) were found on-site as work was still being undertaken on the property.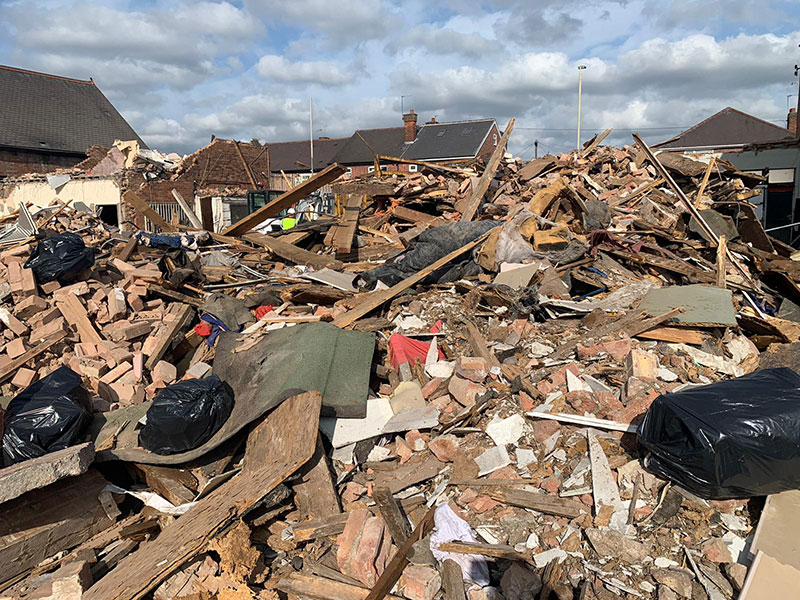 Truro Crown Court heard that in September 2017, a property in Island Crescent, Newquay was to be partially demolished and refurbished under the direction of one of its owners, Michael Cutmore.
Several years of dereliction left the building susceptible to vandals and squatters, and it had also been soft-stripped by its owner. While asbestos surveys revealed that asbestos-containing materials existed on the premises, but the asbestos was not removed before work started or appropriately managed.
The hotel's second co-owner appointed local building contractors, B and S BM Limited, to undertake works in half of the property, while Mr Cutmore himself also stripped asbestos from within the building.
Fitting sentences for serious breaches of the law
The Health and Safety Executive (HSE) proactively inspected the former hotel and found that refurbishment and partial demolition work was taking place on the site despite asbestos-containing materials remaining in-situ. Some of the ACMs were described as "licensable" by the HSE, such as asbestos insulating board containing amosite.
There was a risk of workers and visitors to the site coming into contact with the potentially extremely harmful asbestos fibres, due to insufficient control measures and the degree to which asbestos dust and debris had spread throughout the property.
B and S BM Limited of Prow Park, Newquay admitted guilt to breaches of Sections 2(1) and 3(1) of the Health and Safety at Work Act 1974. The company was hit with a £22,000 fine and ordered to pay costs amounting to £5,000.
Meanwhile, Michael Cutmore of Mount Wise, Newquay pleaded guilty to breaching S3(2) of the Health and Safety at Work Act 1974. He was ordered to undertake 120 hours of unpaid work and to pay £7,500 in costs.
"The dangers associated with asbestos are well-known"
HSE inspector Georgina Speake said after the hearing: "Companies should be aware that HSE will not hesitate to take appropriate enforcement action against those that fall below the required standards.
"The dangers associated with asbestos are well-known and a wealth of advice and guidance is freely available from HSE and other organisations."
As trusted and accredited asbestos consultants here at Oracle Solutions, we very much echo the health and safety regulator's point.
Those with responsibility for premises where refurbishment or demolition projects are to be carried out also have a legal and humane duty to appropriately identify and manage any asbestos that may be present on the site, including proper removal of asbestos containing materials if necessary.
Don't place your property, business and human lives at unnecessary risk. If you are in any doubt about how you ought to be dealing with any potential traces of asbestos material on your own site, please don't hesitate to get in touch with the Oracle Solutions team.