Two construction-company directors receive fine following unsafe asbestos removal
The failure to remove asbestos safely from a plot of land has led to two directors of a construction firm receiving fines.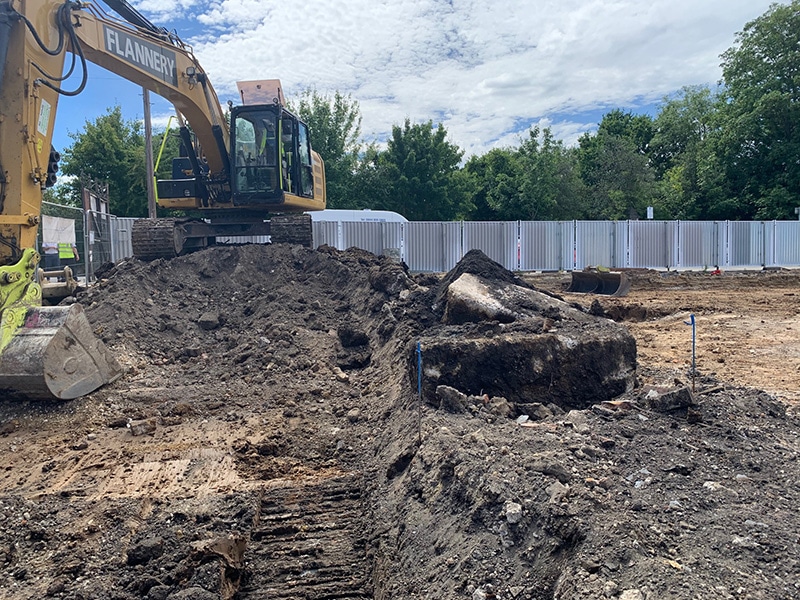 The punishments relate to an incident in November 2021, when Waterbarn Limited directors Anthony Sumner and Neil Brown were involved in the uncontrolled removal of the potentially lethal substance from land in Grasscroft, Oldham.
The Health and Safety Executive (HSE) conducted an investigation, which found that both directors – as well as Mr Brown's two sons – were directly involved in activity causing asbestos to be released and spread.
The method of removal was judged to be unsafe, due to the use of hammers to smash asbestos panels prior to the material being bagged for disposal. Only after the initiation of enforcement action was the land finally cleared of all remaining traces of asbestos.
Fines handed down running into thousands of pounds
One of the company directors, Mr Sumner of Stamford Road, Denton, pleaded guilty at Manchester Magistrates' Court on 6th September to a breach of section 3(2) of the Health and Safety at Work etc. Act 1974. For this, he was hit with a £1,400 fine, and ordered to pay costs amounting to £2,418.33.
The same size of fine was also imposed on fellow company director Mr Brown of Amlwch, Anglesey, Gwynedd. He, like Mr Sumner, admitted guilt to breaching the Health and Safety at Work etc. Act 1974, section 3(2), and was ordered to pay costs of £2,418.33.
Why is asbestos-contaminated land such a serious issue?
Although it has long been established that the naturally occurring fibrous silicate material known as asbestos can pose a serious risk to human health when inhaled or ingested, the substance is also known to present negligible risk when it is in good condition, undamaged, and undisturbed.
The situation can be very different, however, in cases where asbestos is present in or on land or soil. In these instances – as can occur when unsafe asbestos removal methods are used – the material is often damaged, fragmented, and fibrous. As a consequence of this, there could be a greater likelihood of someone coming into direct contact with the perilous substance.
When asbestos contaminated land is combined with factors that could lead to this asbestos being further disturbed – such as the use of heavy machinery on the land for purposes like excavation – there could be a strong chance of the material's fibres being thrown up and inhaled by someone in proximity of the affected area.
You can probably begin to see, then, why unsafe asbestos practices on all manner of sites can lead to the imposition of such heavy fines for those found guilty.
For a more detailed discussion of how our team at Oracle Solutions can help ensure you responsibly manage the asbestos risks your own site might present, as well as for a free and fast quote, please do not wait any longer to email our team or call us today.