Quadrupling in gullet cancer cases blamed on asbestos-laced '70s beer
While many Britons who follow the headlines about high-profile cases of asbestos-related disease are familiar with conditions arising from contact with the fibres in a construction or industrial setting, they may not have been aware that even drinking the wrong beer can potentially pose a risk.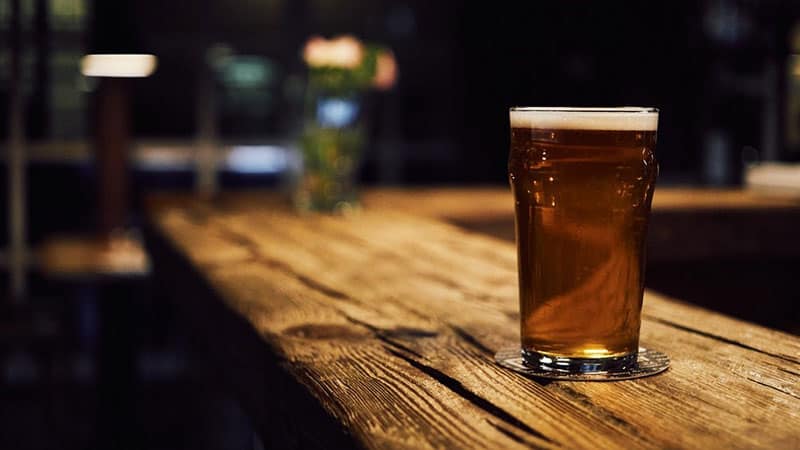 This is because, right through until the 1980s, the now-notorious substance was used in British breweries to filter impurities from drink. Nor was it even unheard-of for pub owners to add a handful of asbestos to leftover beer at the end of a shift for 'cleansing', thereby enabling it to be served to unsuspecting punters the following day.
Tragic disease really could arise from a pint
Experts at Cambridge and Liverpool universities suspect that such poisoned beer may be partly to blame for a fourfold rise in cancers of the gullet, which is the tube that carries food from the throat to the stomach. Cancer Research UK has said that it is the 14th most common type of cancer, with 25 new cases a day.
This increase in cases has been observed over the last 50 years, with 90% of them occurring in men. The disease is responsible for nearly 8,000 deaths in Britain each year.
To make matters worse, experts have warned that the highly dangerous material was also used in the production of other food products. In the words of Andy Tighe of the British Beer and Pub Association (BBPA): "It's difficult to associate health impacts from any one potential source."
When and how was this harmful practice adopted?
Filtering is a key step in the making of beer, enabling unsightly sediments and harmful microorganisms to be removed from the drink.
However, the blending of asbestos with cotton beer filters can be traced back to around the start of the 20th century. The material was chosen on account of its stability when blended with other products, as well as because it contained the perfect size of fibres to allow liquid through while still filtering impurities. Asbestos also proved popular as a filter material due to its availability, affordability and ease of use.
Unfortunately, a downside to using asbestos in filters was the fragility of the substance when old and dry. This led to tiny particles of asbestos being inadvertently released into the air by workers who handled the filters, which – combined with the fact that the typical brewery used hundreds of these filters a day – caused employees to be constantly exposed to a toxic environment.
With asbestos-related disease not typically developing until between 10 and 50 years after initial exposure to the fibres, the above means it's sadly possible that anyone who worked in a brewery prior to the 1980s could be at risk of developing mesothelioma.
It's also vital to be aware of the continuing risk from abroad
Furthermore, while the practice has long ceased in the UK, there are other countries around the world that still use this process – meaning it could still be a danger for many of today's consumers who import beverages or sample them on holiday.
Author Lorraine Kember has commented: "In this day and age, there is seemingly no end to the variety of alcohol that is available to consumers around the world.
"Certain imported beverages may seem exotically appealing. But consumers should be aware that beer and wine from countries where asbestos use is still legal and prevalent are likely to have been filtered through asbestos pulp-cake filters.
"To protect yourself from harm, never consume a drink without knowing what it is and where it came from. When this is not possible, leave it alone. It really isn't worth the risk."
If in doubt about asbestos dangers, consult the Oracle Solutions team
Anyone working on a building who is concerned about the possible presence of asbestos is urged to talk to one of our experienced asbestos consultants or asbestos surveyors, who will be able to provide free and impartial advice and guidance.
Simply call 0844 2451702 now for a fast and free asbestos quote, or get in touch with us via email.