Lack of care over asbestos at Ipswich Poundland results in £565,000 fine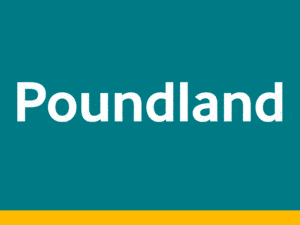 A series of failures in the management of asbestos at a Poundland store in Ipswich has led to the retailer being hit with a £565,000 fine.
The variety store chain was prosecuted by Ipswich Borough Council after the local authority's discovery of failures at the brand's Carr Street branch between 2011 and 2018.
It led to Poundland being accused of "completely disregarding" its duty to manage the risks posed by the in-store asbestos; the retailer has now apologised for not having had an asbestos management plan in place at the time.
What details emerged from the court case concerning the asbestos failings?
A hearing at Ipswich Crown Court heard that, before Poundland took on the former Woolworths store, the retailer had arranged for a survey to be carried out, which revealed that multiple types of asbestos were present in various parts of the building.
The potentially lethal substance was found in ceiling and floor tiles on the shop floor, as well as in a stock room and a damaged panel near an area where goods were brought in and out of the building.
Ipswich Borough Council said that, although consultants were brought back every year to monitor the premises, Poundland lacked a "proper asbestos management plan for staff and visitors".
This meant there wasn't a plan for the precautions required in order to ensure the asbestos was restricted to secure locations – a legal obligation in situations like that of the Poundland store.
Although asbestos remains present in many buildings up and down the UK, more than two decades after the banning of its use in 1999, those that are responsible for such buildings are obliged to safely manage any remaining asbestos to prevent it posing a risk to health.
Inadequate work done to help ensure safety at the Ipswich store
The court heard that Poundland did take action to block off some parts of the store where asbestos was present. Those steps included sealing and locking doors, placing warning signs on the doors, and positioning metal stacking shelves in front of them.
However, Pascal Bates, prosecuting on the local authority's behalf, cited an occasion when a water leak from an upper floor occurred, and a contractor had gone into the area without being able to access an asbestos management plan, which would have identified the specific parts of the building containing asbestos.
Mr Bates said that whoever had control of the premises was obliged to manage the asbestos and to have an asbestos management plan in place, due to the serious health risks the now-banned substance posed.
"Serious and longstanding failure"
Poundland Ltd admitted breaching control of asbestos regulations between 2011 and 2018, due to a failure to monitor the condition of asbestos in the building, as well as a failure to ensure the proper maintenance of the building's areas where asbestos was present.
The store also admitted it had failed to make sure the location and condition of the asbestos was communicated to every person liable to disturb it, and to the emergency services.
Alongside the £565,000 fine, the budget store chain was ordered to pay £75,000 in costs.
A spokesman for the retailer said in a statement that "while the breaches in Ipswich largely occurred when Poundland was under different ownership, it goes without saying we're sorry for what happened."
He added that the store had now put in place "significantly different protocols and monitoring… with robust plans for any location that requires them."
Meanwhile, councillor Alasdair Ross – Ipswich Borough Council's portfolio holder for community protection and health – said after the hearing: "This case shows how important it is for even the largest businesses to take seriously their legal requirement to manage asbestos in premises they use. Asbestos still kills around 5,000 workers each year, this is more than the number of people killed on roads."
The Labour councillor added that the local authority was "committed to working with businesses to meet their legal duties. In cases of serious and longstanding failure where identified shortcomings are not corrected in a timely manner, Ipswich Borough Council will take enforcement action, even if that means bringing a criminal prosecution as we did in this case."
Has this story helped bring your attention to the importance of ensuring your organisation is responsibly managing asbestos at premises for which it is responsible? If so, please don't hesitate to reach out to our experts at Oracle Solutions today for your fast and free quote in relation to any of our highly regarded services.