The HSE's New Asbestos and You Campaign
The Health and Safety Executive's (HSE) Asbestos and You campaign educates and warns tradespeople in Great Britain about the dangers of asbestos, many of which aren't common knowledge.
Asbestos is still commonly found in properties across the country, and exposure events are detrimental to the health of workers, as well as people in the area. Anyone of any age who is exposed to asbestos is at risk of health complications.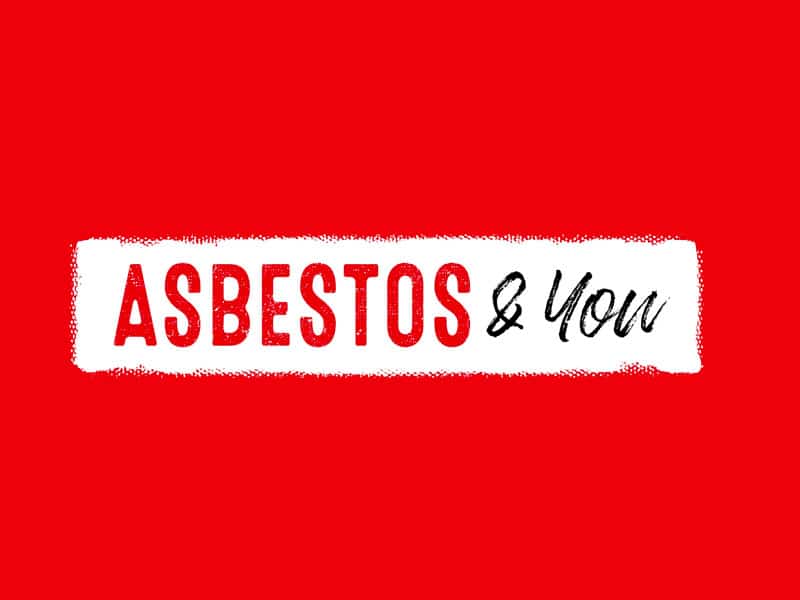 For younger tradespeople especially, it's important to know the dangers of asbestos and how older tradespeople have been affected by exposure later in life.
The Asbestos and You Campaign offers two pieces of literature:
Quick Guide to Asbestos: Learn the dangers of asbestos, understand your legal responsibilities, and follow simple, actionable steps to reduce asbestos risks.
Asbestos Essentials: Task sheets for professionals who need to safely perform or manage non-licensed asbestos work.
Life-threatening risks of asbestos
More than 5,000 people die every year from an asbestos-related illness.
When asbestos is damaged, it releases microscopic fibres. People in the vicinity can inhale those fibres without realising it, and the fibres can stick to the lungs permanently.
According to the official Asbestos and You campaign page, "Any job, any day of the week, can potentially release lethal asbestos fibres. It's not like dust — you can't see, smell, or feel the fibres in the air or on your clothes."
Over time, even as long as decades later, life-threatening diseases can result from asbestos exposure. Those include asbestosis, lung cancer, mesothelioma, and pleural thickening.
Symptoms include:
Chest or shoulder pain
Extreme fatigue
Persistent cough
Shortness of breath
Swollen fingertips
Wheezing
Often, the higher the exposure, the sooner symptoms will appear. In some cases, though, it can take 30 or more years for symptoms to start.
Asbestos is still found in buildings today
Between the 1950s and 1999, asbestos-containing materials (ACMs) were routinely used in buildings across Great Britain. Even though asbestos is no longer used in construction, buildings that were built or refurbished prior to 2000 are likely to contain asbestos.
Asbestos can be found in any number of places, including:
Artex surface coatings
Bath panels
Boiler houses
Cement boards under eaves
Garage roofing
Mortar between bricks
Asbestos is dangerous if it's in poor condition or if there's the potential for it to be disturbed. During a refurbishment or demolition, the proper measures must be followed to control fibre release.
If it's not possible to safely manage and protect asbestos on the premises, then it should be removed by a licensed contractor.
Practical steps tradespeople can take to stay safe from asbestos exposure 
According to Tim Beaumont, the HSE's head of the construction policy sector, "There is no known safe level of asbestos exposure, but that's not to say it can't be managed safely." Steps that tradespeople must take include the following:
Learn the dangers of asbestos and its effects later in life.
Understand the basics of identifying asbestos.
Prior to starting work, discover if asbestos is present on the premises.
Determine the condition of the asbestos and if it could be disturbed during work.
Protect the asbestos from damage or arrange to have it safely removed.
The United Kingdom Asbestos Training Association (UKATA) offers high-quality asbestos training to prevent exposure and protect the well-being of tradespeople.
Want to test your knowledge or the knowledge of your team members? Asbestos and You has a short, eight-question test to determine if you know how to stay safe from asbestos. Find it toward the bottom of the page here.
Support for the Asbestos and You campaign
Craig Evans, the Chief Operating Officer of UKATA, said, "I wholeheartedly support HSE's campaign to raise asbestos awareness and the importance of training across [the] industry."
If you want to support the Asbestos and You campaign, you can download social media assets here. The page also has ready-to-use social media posts for Facebook, LinkedIn, and Twitter that you can copy and paste.
For asbestos surveys, training, or removal, contact us at Oracle Solutions today to speak with an expert.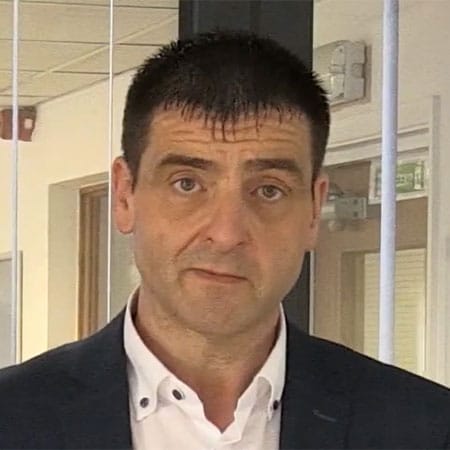 Written by Jess Scott
Jess Scott has been an all-round asbestos consultant since 1996. That's nearly 3 decades of asbestos knowledge. He spends his time sharing that knowledge with the team at Oracle and with their clients. Jess's goal is, and always has been, to use my expertise in helping people to comply with the law. This legal compliance ultimately helps to protect everyone from the harmful effects of asbestos. Jess has acted as an asbestos expert witness in legal cases and is involved in many asbestos educational activities throughout the UK.