When is asbestos reportable under RIDDOR?
It is important to ensure compliance with certain legislation when dealing with asbestos, or potentially coming into contact with the substance, in the UK.
One example of such a law is the Reporting of Injuries, Diseases and Dangerous Occurrences Regulations 2013, or RIDDOR. But what exactly are these regulations, and what should you know about them when it comes to reporting incidents of asbestos exposure?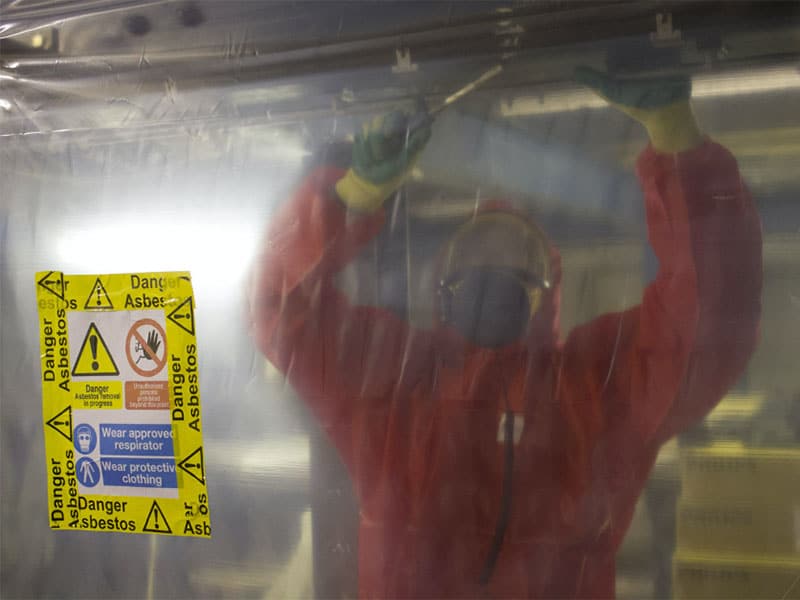 What is RIDDOR?
RIDDOR is a key piece of health and safety legislation in the UK. It is a law that requires employers, and other people in control of work premises, to correctly report and maintain a record of certain injuries and incidents that occur at work.
This regulation is applicable to all "responsible persons". If, then, you are an employer or a person in a position of authority, it is crucial to be well-informed on the specifics of this law.
Why is RIDDOR important?
Workplace injuries – both new and ongoing – are more common than many of us might realise. It has been estimated that in the 2021/22 period, for example, about 565,000 injuries occurred at work, while some 1.8 million working people were suffering from a new or ongoing work-related illness during that time.
It is in everyone's interests – those of employers and employees alike – to do everything possible to prevent working people from suffering avoidable injuries while doing their job.
RIDDOR, then, plays a crucial role in maximising safety for workers. It helps hold employers to account if they are guilty of bad working behaviours or negligence – which in turn, helps ensure that everyone in the workplace complies with relevant health and safety procedures.
As the name of the regulation makes clear, RIDDOR is about reporting and keeping records of, work-related accidents and certain "dangerous occurrences", as well as diagnosed cases of certain industrial diseases.
The reporting aspect of the regulation helps ensure the Health and Safety Executive (HSE), which is the UK Government agency responsible for regulating and enforcing workplace health and safety measures, knows about work-related incidents that occur.
This knowledge, in turn, enables the HSE to pinpoint where and how risks are arising, so that it can put measures in place to prevent such risks and accidents from happening in the future.
One other reason why RIDDOR is so important for employers and people in positions of authority to know about and follow, is that they are required to do so by law – and if they breach this law, there can be serious consequences. You could be hit with fines running into tens of thousands of pounds, and in the case of some serious accidents, you could be risking imprisonment or your business being permanently closed.
So, it is vital that you follow the relevant procedure under RIDDOR, reporting any incidents as required by this regulation. In doing so, you will also be doing your bit to help make workplaces in the UK safer for everyone.
Do you need to report asbestos exposure to meet RIDDOR regulations?
There can sometimes be confusion as to whether an incident of asbestos exposure would qualify as something that must be reported under RIDDOR.
RIDDOR puts in place a requirement for employers, and other people in charge of work premises, to report and keep records of the following:
Work-related accidents which cause deaths
Work-related accidents which cause certain serious injuries (reportable injuries)
Diagnosed cases of certain industrial diseases; and
Certain "dangerous occurrences" – in other words, "near miss" incidents that have potential to cause harm.
The HSE advises that exposure to asbestos is reportable under RIDDOR when a work activity results in the accidental release or escape of asbestos fibres into the air, in a quantity that would be enough to damage the health of any person.
If an incident like the above occurs and it is unclear to you whether sufficient asbestos fibres were released to cause damage to the health of any person, it would be sensible for you to exercise caution by reporting the incident anyway.
Classic examples of asbestos-related incidents that would be reportable under RIDDOR include the use of power tools to drill or cut most asbestos-containing materials (ACMs), the manual drilling or cutting of asbestos insulating board (AIB), and work entailing the aggressive physical disturbance of asbestos cement, where these activities are undertaken without suitable controls, or where any precautions used fail to control exposure.
Such incidents would be classed as "dangerous occurrences" under RIDDOR, and therefore reportable. Work that leads to the physical disturbance – such as smashing, breaking, or knocking – of ACMs that only licensed contractors should handle, would also be reportable under RIDDOR.
Again, we would emphasise that if you are in any doubt about a given asbestos-related incident and whether it meets the above criteria, it would be a good idea for you to report it regardless.
When must a RIDDOR be reported?
In the case of most incidents that fall into one of the aforementioned four categories, the responsible person will be required to notify the enforcing authority without delay, following the appropriate reporting procedure.
The easiest way to do this is likely to be reporting the incident online. However, if a fatal accident occurs – or an accident that results in a specified injury to the given worker – it is also possible to phone 0345 300 9923 in order to report it.
It is necessary for a report to be received within 10 days of the given incident occurring. If an accident causes a worker to be incapacitated for more than seven days, the responsible person is required to notify the enforcing authority within 15 days of the incident, using the appropriate online form.
In the case of an occupational disease, this should be reported online – using the relevant form – as soon as the given worker receives a diagnosis.
When might asbestos be released into the air?
As we set out above, there are various types of incidents that can cause the release of asbestos fibres into the air.
It can happen, for example, in cases where workers use power tools or manual methods to cut or drill ACMs. When a given ACM is knocked, smashed, or broken, this can also result in asbestos fibres being released.
The good news is that by arranging for licensed contractors to be the only people who handle ACMs on a site for which you are responsible, you can help avoid a reportable incident from occurring – while also, of course, ensuring everyone's safety.
How to report asbestos exposure to RIDDOR
You should only submit a report under RIDDOR if you are a "responsible person"; examples include employers, the self-employed, and people in control of work premises.
For any relevant incident under RIDDOR, you can send a report online. You can also call 0345 300 9923 to report an incident, but this telephone option is only available for the reporting of fatal or specified incidents. The opening hours for this telephone line are 8:30am to 5pm, Monday to Friday.
Are you seeking out any of a range of asbestos-related services, such as asbestos sampling, surveying, removal, and/or training? If so, please don't wait to contact the Oracle Solutions team today for a free and highly competitive quote.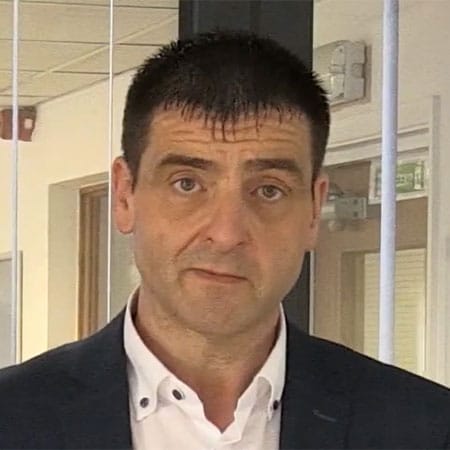 Written by Jess Scott
Jess Scott has been an all-round asbestos consultant since 1996. That's nearly 3 decades of asbestos knowledge. He spends his time sharing that knowledge with the team at Oracle and with their clients. Jess's goal is, and always has been, to use my expertise in helping people to comply with the law. This legal compliance ultimately helps to protect everyone from the harmful effects of asbestos. Jess has acted as an asbestos expert witness in legal cases and is involved in many asbestos educational activities throughout the UK.