Do you need a licence to work on asbestos-contaminated land or soil?
If you are specifically seeking out information on how you can manage asbestos-contaminated soil – and whether you will need a licence in order to work on it – you hopefully won't require much introduction to the dangers of this substance.
Its importation and use in the UK finally banned in 1999, asbestos was – for the bulk of the 20th century – extensively used across such industries as construction and shipbuilding. The carcinogenic mineral – its risks to human health not widely known for many decades – was used in the manufacture of products ranging from floor tiles and textiles to cement products and lagging.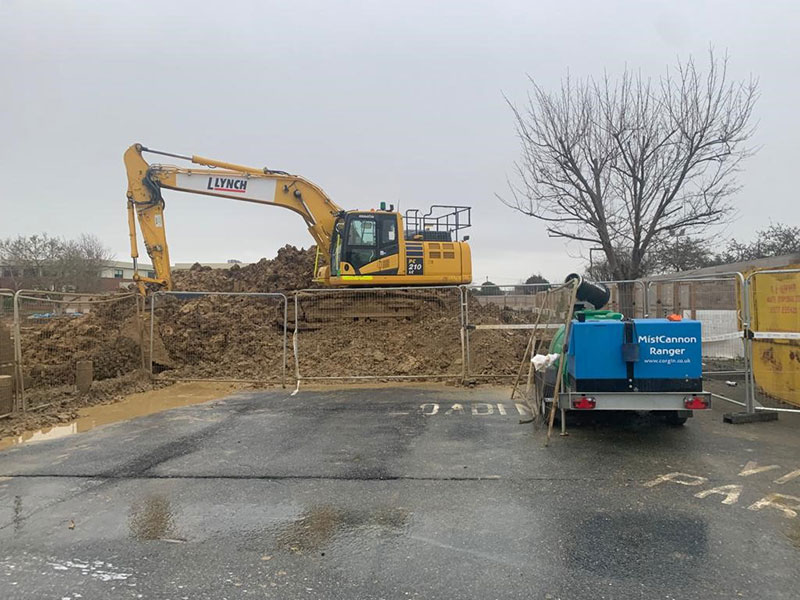 The above formerly widespread use of asbestos in the UK, together with management and safety practices that were often much less stringent than they are now, has left an unfortunate legacy in the form of many brownfield sites around the country being contaminated with the material.
In some cases, the asbestos that ends up in soil or land might be in the form of relatively intact asbestos-containing materials (ACMs). But in other cases, the given asbestos product(s) in the ground may have long broken down into barely discernible fibres.
Whatever the exact situation is for your own brownfield site, if asbestos is present in the soil, it could be exceedingly easy for even light disturbance of the site's surface to throw up asbestos fibres into the air.
This presents the risk of those fibres subsequently being inhaled by someone nearby. And that, in turn, could lead to the longer-term development of potentially fatal health conditions, such as mesothelioma or asbestos-related lung cancer.
So, you can probably begin to see how crucial it is to implement effective safety practices when managing or working on actual or suspected asbestos-contaminated land – including determining whether a licence will be required for this work.
Who requires an asbestos licence in order to work on asbestos-contaminated land and soil?
The short answer to this question is that anyone in the UK who is involved in work that may disturb licensed asbestos-containing materials (ACMs) is required to have an appropriate Health and Safety Executive (HSE)-issued asbestos licence. This includes work on licensed asbestos-contaminated land or soil. Otherwise, a licence will not be needed, although there will still be a need for training.
However, the above statements might seem relatively broad to some. So, what else distinguishes licensable from non-licensable work when it comes to asbestos?
Licensable work is the higher-risk type of work with asbestos, where the worker's exposure to asbestos will not be sporadic and low in intensity. Work with asbestos can also be considered licensable in cases where the risk assessment is unable to clearly demonstrate that the control limit – of 0.1 asbestos fibres per cubic centimetre of air (0.1 f/cm3), as averaged out over a four-hour period – will not be exceeded.
Non-licensed work with asbestos is the lower-risk type of work with this substance. There are certain requirements that asbestos work must fulfil, in order to be exempt from the need to seek a licence. These include the work being sporadic and low in intensity, with the concentration of asbestos in the air not going higher than 0.6f/cm3, as measured over 10 minutes.
Ultimately, any decision on whether a particular work activity is or isn't licensable, will have to be based on the risk.
So, in summary, it does not automatically follow that if you intend to work on asbestos-contaminated land or soil in the UK, you will definitely require an asbestos licence. Provided that the ACMs in the ground remain undisturbed, and no work is carried out that could potentially release asbestos fibres into the air, you will not require a licence.
If, on the other hand, the work that is to be undertaken will involve any kind of disturbance to the ACMs – as can occur in such operations as the removal or demolition of buildings, the excavation of soil, or the drilling of surfaces – these are examples of work for which an appropriate asbestos licence may be essential.
So, in the process of determining whether an asbestos licence will be necessary in your case, you should consider the specific type of work that is to be undertaken on the site, as well as the type(s) of ACMs that will be involved.
What are the asbestos licensing requirements that relate to contaminated land or soil?
When you are looking to manage asbestos-contaminated land or soil safely and responsibly, you will hopefully already be aware of the importance of complying with all relevant regulations and guidelines. These include the likes of:
The Control of Asbestos Regulations 2012 (CAR 2012)
The Asbestos (Licensing) Regulations 1983
The Health and Safety at Work etc Act 1984
However, the subject of what exact licensing requirements apply to work on potentially asbestos-contaminated land or soil can be confusing for many.
So, to keep things simple, this is what you need to remember: you will require a licence from the HSE if the work is higher-risk, and therefore licensable work, as defined by the HSE.
An asbestos licence is a legal authorisation that the HSE issues to individuals or companies that carry out work involving ACMs. CAR 2012 makes clear that you will need to obtain such a licence if the work that you intend to undertake is licensable. If you don't have a licence, but carry out licensable work on asbestos anyway, you could be at risk of prosecution.
A given individual or organisation holding an asbestos licence from the HSE, indicates that the holder has demonstrated competence and has appropriate measures in place to safely manage and handle asbestos.
The HSE asbestos licence covers specific activities that involve working with ACMs, such as asbestos removal, encapsulation, and disposal. The licensing requirement helps to ensure that work is undertaken in a controlled manner, in order to protect the health of workers and prevent dangerous asbestos fibres from being released into the environment.
If you need to apply for an asbestos licence in order to work on asbestos-contaminated land or soil, you will have to satisfy the HSE's stringent criteria. Such criteria will typically include possessing the necessary technical knowledge and experience, in addition to having appropriate management systems, health and safety procedures, and trained personnel in place.
You should also bear in mind that the HSE conducts thorough assessments and inspections to ensure compliance with safety regulations.
In addition, it is important to be aware that the exact licence requirements and categories may vary, depending on the type of asbestos-related work that you are looking to carry out. Licences are normally granted for a specific period, with the holder needing to renew their licence periodically to ensure they remain compliant with the regulations.
It might be the case that you don't intend to carry out work with ACMs yourself, but are instead considering hiring a contractor for asbestos-related activities. If you do follow the second of those routes, you must verify that the individuals or companies hold the appropriate asbestos licence relevant to the specific work they will be undertaking. This will allow you to ensure safe practices are followed to help protect workers and the public, in line with legal requirements.
Finally, you should note that even once you have been approved for an asbestos licence, you will need to notify all licensable work to the relevant enforcing authority, using the HSE's ASB5 form, at least 14 days prior to the work starting. In the case of work on construction and demolition sites, the relevant enforcing authority will be the HSE.
How can you obtain an asbestos licence in the UK?
If, on the basis of the above information, you have concluded that you will indeed require a licence in order to work on your asbestos-contaminated land or soil, you will need to first apply to the HSE.
Your application will need to set out information on the proposed work, as well as the location of the site, and the type of ACMs that those working on the site will encounter. The HSE will then assess the application, and may undertake an inspection of the land or soil before issuing the licence.
The essentials of managing and working on asbestos-contaminated soil and land
Asbestos can end up in the ground or soil of a brownfield site, through any of a range of routes. ACMs might have been present in a previous building on the site at the time of its demolition, or asbestos removal works may have been done haphazardly on the site, with products such as asbestos roofing sheets or pipe lagging breaking up during removal.
Alternatively, your land might have become contaminated with asbestos as a result of poor historical waste management practices, or even the much more recent fly-tipping of asbestos waste.
With asbestos sometimes able to be broken down into free fibres that can be barely seen using the naked eye, you might have your work cut out to identify whether ACMs are present on your land. However, if well-known asbestos-containing products such as floor tiles, roofing felt, or gaskets are relatively intact in the ground, it might be much easier for you to spot them.
Regardless, you should be seeking out a trusted professional's services for all the circumstances in which they may be necessary. Here at Oracle Solutions, for instance, we can arrange for a full asbestos contamination land survey to be undertaken on your land.
From this point on, you will have the information that will allow you to make the best possible decisions for your site. The broad safety measures to go through in your process of working on asbestos-contaminated soil or land, are as follows:
Risk assessment
Planning and management
Removal and disposal
Monitoring and aftercare
Don't take any risks in the management of suspected or confirmed asbestos on your land
While the need to comply with relevant legislation might have particularly motivated you to determine whether you need a licence for any specific asbestos work on your land, it is really the achievement of the utmost safety that should be the number one priority for you as a dutyholder.
By taking the above steps to assess the licensing requirements for your own intended work on your site, you can help ensure exacting safety standards and complete regulatory compliance.
Would you like to learn more about how the Oracle Solutions team can assist with your efforts to manage your asbestos-contaminated soil or land in a responsible manner? If so, please do not wait any longer to enquire to us via phone or email.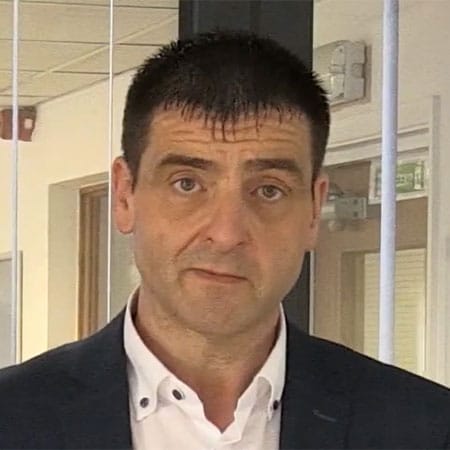 Written by Jess Scott
Jess Scott has been an all-round asbestos consultant since 1996. That's nearly 3 decades of asbestos knowledge. He spends his time sharing that knowledge with the team at Oracle and with their clients. Jess's goal is, and always has been, to use my expertise in helping people to comply with the law. This legal compliance ultimately helps to protect everyone from the harmful effects of asbestos. Jess has acted as an asbestos expert witness in legal cases and is involved in many asbestos educational activities throughout the UK.