Quality Asbestos Surveys in Milton Keynes
Local highly qualified surveyors ready to carry out your asbestos survey in Milton Keynes now!
Our local Milton Keynes based asbestos surveyors will deliver you a fast quality asbestos survey when you need it. We will deliver you the asbestos survey you need.
Not sure what you need? Call us now for free professional, friendly advice on asbestos surveying throughout the Milton Keynes area.

For a fast & free asbestos survey quote call
0844 800 0801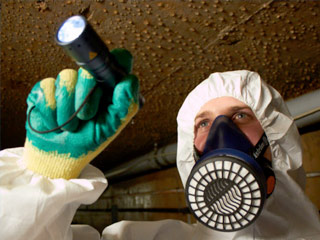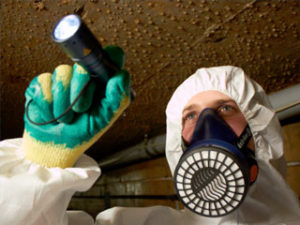 We are accredited by the only
asbestos surveying
accreditation scheme in the UK. The United Kingdom Accreditation Service for asbestos surveying. This guarantees you the highest quality and best service you will find in the Milton Keynes area.
Your asbestos survey report will be easy to read, easy to understand and will be delivered to you fast and with no fuss.
As an Oracle customer you will have free access to asbestos experts in the Milton Keynes area. For advice, information and asbestos survey solutions.
The easiest way for us to help you is for you to phone one of our friendly asbestos team members now for a fast quotation.
Calling us ensures you will get best value as you can talk us through what you need. We will then have all the right information to give you our best quote for your asbestos survey in Milton Keynes.
What's our asbestos surveying experience in Milton Keynes
Oracle have been undertaking asbestos management, asbestos refurbishment and asbestos demolition surveys in Milton Keynes for over 10 years. Oracle have long term relationships carrying out asbestos surveys at Milton Keynes Hospital, for Milton Keynes Council and a large number of Milton Keynes Schools. We undertake asbestos surveys for commercial, industrial and domestic housing throughout the Milton Keynes area. We carry out all asbestos surveying for Cranfield University which is located within Milton Keynes. Our extensive knowledge of asbestos and the various types of property located within Milton Keynes gives us the knowledge and experience to deal with any type of asbestos survey on any type of property.
Asbestos Training in Milton Keynes
As well as our range of asbestos surveying services, Oracle Solutions also provides asbestos training to building contractors, tradesmen, and engineers who may come into contact with asbestos-containing materials in the course of their work Milton Keynes area. In such a situation, knowing what to do to keep yourself and others around you safe is vitally important.
Oracle provides a range of asbestos awareness training courses in the Milton Keynes area. Our courses are designed to teach you to be more asbestos aware and know what the health and safety implications of asbestos are, what building materials to look out for, how to avoid the risk of asbestos, and what to do if you find asbestos-containing materials.
Our asbestos awareness training courses can be delivered to you anywhere throughout the Milton Keynes area, as well as online in accordance with the latest covid guidelines. We can also provide asbestos awareness training at our purpose-built training centre in Northamptonshire.
Once you have completed the training course, the asbestos awareness training certificate is valid for 12 months. After this time, it will need to be refreshed with one of our asbestos awareness training refresher courses so that you can keep up to date with the latest control of asbestos regulations. This will ensure that you and those around you remain safe and compliant.
For a fast & free asbestos survey quote call
0844 800 0801
Oracle Solutions are experts in a wide range of asbestos consultancy services