Asbestos Accredited Surveys, Asbestos Licensed Removal & Air Analysing within Sheffield
We are your experts for asbestos surveys, asbestos removals and air analysing in and around Sheffield.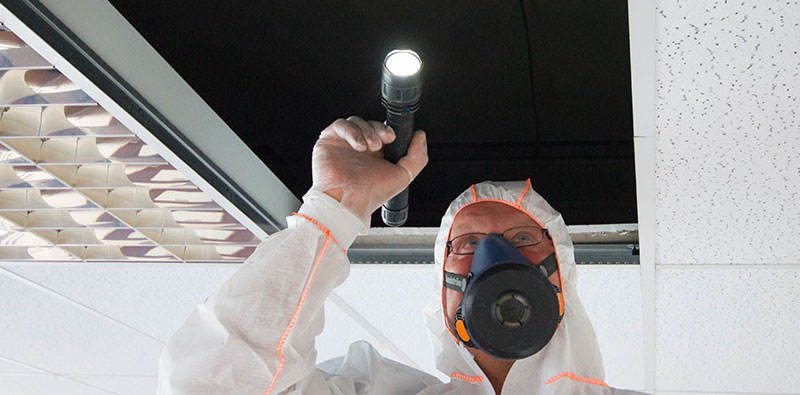 In need of specialists to complete UKAS accredited surveys?
Oracle Solutions has a specialist team who can carry out all types of asbestos surveys, including asbestos refurbishment surveys, asbestos demolition surveys and asbestos re-inspections. Once complete, Oracle can provide a quick turnaround and deliver you your asbestos report without delay.
HSE Licensed Asbestos Removal Services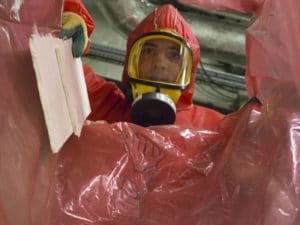 Due to the high demand of asbestos removal work in the Sheffield and South Yorkshire area, Oracle has a HSE licensed asbestos removal team based in the area. Our removal team are available 24 hours a day, 7 days a week to remove and dispose of asbestos material. This means we are able to undertake all aspects of asbestos removal work in a way that is safe and legally compliant with the latest health and safety regulations and legislation. This provides reassurance to our clients that they are in safe hands, no matter where you are in the South Yorkshire area.
Oracle Solutions are a 'one stop shop' for all your asbestos removal and disposal needs. We are recognised for giving the best advice possible to our client about all aspects of asbestos removal and disposal. We also pride ourselves on our exceptional customer service and guarantee you, that you will find no other asbestos company like ours in the Sheffield and South Yorkshire area.
Oracle Solutions has completed many asbestos removal projects in the area, including some of Sheffield's historical sites such as Castle Market and Hallam Tower. Over the past 10 years, we have also carried out countless asbestos removal projects to many commercial buildings across Sheffield. Take a look at what our clients have said about our asbestos removal work.
Asbestos Air Testing Services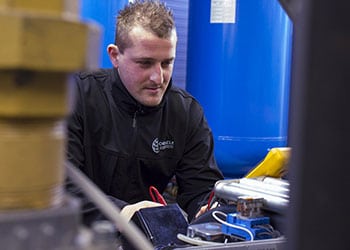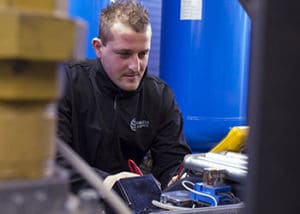 We supply air testing and analysing services for all of our clients in and around Sheffield and South Yorkshire, undertaking asbestos air monitoring, testing and anaylsing for asbestos surveys and asbestos removal work. Oracle has a team of asbestos air analysts who will carry out any air testing that you may need.
All of the air analysts are UKAS accredited to give you peace of mind and reassurance that wherever you are in the area, we are there to provide you with air monitoring services in a fast and professional manner.
Our asbestos analysts can be with you 24 hours a day, 7 days a week, no matter where you are in Sheffield or the surrounding south Yorkshire area. Oracle are perfectly placed to provide you with the best possible service you need, when you need it. Once the asbestos air analysing work have been completed, we will provide you with a certificate of analysis showing you the results of what has been found.
Oraxcle Solutions have been delivering asbestos services to numerous organisations and businesses across Sheffield and Yorkshire for many years. Our  air analysing can be anything you need, from carrying out an asbestos survey, undertaking asbestos removal or to provide peace of mind if you feel you are at any asbestos risk, we are here to help you. Sheffield is a flourishing area, which is why with our expertise in the industry we can provide you with any air analysing you need 7 days a week, 24 hours a day. We can confidently say that during our time over the past decade, there is hardly anywhere we have not been to in Sheffield to provide the air analysing you need.
For your fast, free and instant asbestos survey, removal or air testing quote call
0844 800 0801

or complete the form below.
Oracle Solutions are experts in a wide range of asbestos consultancy services