UKAS Accredited Asbestos Demolition Surveys
Providing a full range of asbestos demolition surveying services to businesses throughout the UK.
What is an asbestos demolition survey?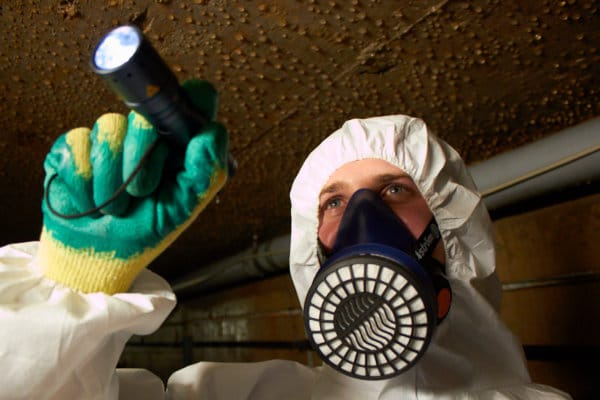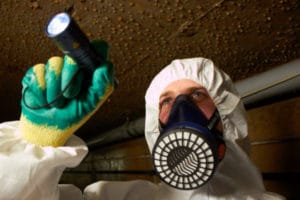 An asbestos demolition survey is needed before undertaking any demolition works. The current asbestos survey guidance makes clear reference to the difference in the level of survey required for refurbishment work and for complete demolition of a building. In line with asbestos guidance, 'demolition' is only utilised as a description if the entire building is to be demolished and completely removed. As such, when an asbestos demolition survey is requested, the scope of works is self-explanatory. An asbestos demolition survey must identify all asbestos-containing materials (ACMs) within all areas of the building – as far as is reasonably practicable.
What's involved with an asbestos demolition survey?
Asbestos demolition surveys are fully intrusive and involve extensively destructive inspection methods to gain access to all areas – including those that may be difficult to reach. Aggressive inspection techniques will be required to lift up carpets and floor tiles, break through walls, ceilings, cladding and partitions, and open up floors. Asbestos demolition surveys can only be completed in unoccupied buildings. The purpose of this is to minimise risks to people within the premises, as excessive damage to the building is likely to occur. Where practicable, the building or area should not be operational, and all furnishings should be removed.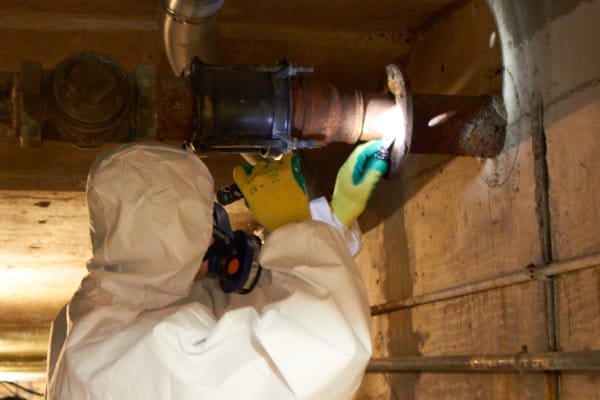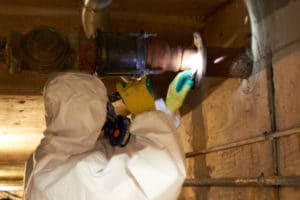 In these types of surveys, if the asbestos is being identified so that it can be removed (rather than to just 'manage' it), the survey will not normally assess the condition of the asbestos – except to indicate areas of damage, or where additional asbestos debris may be present. However, as the asbestos removal may not take place for some time, the condition of asbestos-containing materials will usually be assessed, so that they can be managed.
How much does an asbestos survey cost?
To find out how much an asbestos survey costs, please complete our online asbestos survey quotation form. We promise to get you a quote within 30 mins by email – it's fast and free!
For a fast & free asbestos quote call

0844 800 0801

or request your quote online.
Request an Asbestos Survey Quotation
If you'd like a fast and free asbestos survey quote, please complete the enquiry form below and one of our team will be in touch as soon as possible.